Best New Tracks: Frank Ocean, Drake, Thundercat, Grimes & More
Artists continue to drop gems to help you get through the current isolation of quarantine.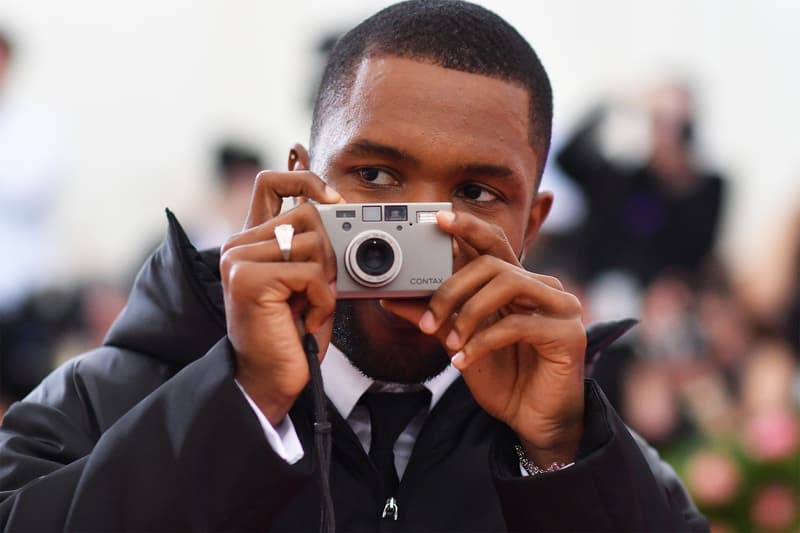 Artists continue to experiment with new ways to give their fans hope through new listening experiences for these trying times of self-isolation, social distancing and quarantines from the ongoing Coronavirus pandemic. Livestreaming, social media takeovers and bedroom concert series have all skyrocketed while other musicians have pushed forward release dates and dropped surprise singles. Frank Ocean delivered two new acoustic singles from his latest vinyl release, with "Cayendo" finding the mysterious and mercurial singer-songwriter opening up his repertoire to Spanish. Drake showed off his recently completed Toronto estate and introduced a new viral dance craze with "Toosie Slide." Thundercat returned for his latest full-length project with the groovy, star-studded and lovelorn It Is What It Is.
It's nice to know that despite the current crisis unfolding, the music world hasn't slowed down even with festival and concert cancellations. Check out the latest 10 essential Best New Tracks below.
---
Frank Ocean – "Cayendo" and "Dear April"
Late last week, Frank Ocean delivered on his promise of new songs via vinyl when fans who pre-ordered the "Little Demon" 7" record instead received "Cayendo" and "Dear April." The limited run of vinyls included acoustic versions of the track on the A-side, along with remixes of "Dear April" by Justice and "Cayendo" by Sango on the B-side. Late last night Frank dropped off the digital versions. "Cayendo," or "Falling Down" finds Ocean singing primarily in Spanish, his voice echoing over backing acoustic guitar. While his Coachella 2020 performance is still pending, Frank has now delivered over five tracks of new material. Is a full-length album on the way? Only time will tell.
Listen: Spotify | Apple Music
---
Thundercat – It Is What It Is
Thundercat has returned with his latest studio album, It Is What It Is, his first full-length LP since 2017's Drunk. The star-studded cast features Childish Gambino, Flying Lotus, Kamasi Washington, Steve Lacy and even an emotional verse from Lil B. He pays tribute to fallen friend Mac Miller on "Fair Chance", offers comedic cuts like "Dragonball Durag" and goes on a galactic journey in search of a soulmate in "Innerstellar Love." The Base God is at his best with his signature sense of humor matched by emotional ballads and some serious grooves.
Listen: Spotify | Apple Music
---
Drake – "Toosie Slide"
Drake just offered up a tour of his new Canadian estate for the visual to "Toosie Slide," an anthem that already went viral on TikTok thanks to Atlanta social media influencer Toosie and his how-to dance instructions. Drake starts off the video showcasing the empty streets of Toronto, then opens up in his trophy room surrounded by his GRAMMYs. The dance is formulaic and simple, sure to be copied by millions at their homes during the current Coronavirus quarantines. The offering promises to be more than just a dance record aiming for virility though thanks to a sing-songy flow and production from OZ. It's a safe bet that the Canadian superstar continues to add to his Billboard Hot 100 record with this one.
Listen: Spotify | Apple Music
---
Grimes – "You'll Miss Me When I'm Not Around"
Grimes made her return with her latest studio album Miss Anthropocene last month. Now the avant-pop pioneer has dropped off a chroma key music video for "You'll Miss Me When I'm Not Around", urging her fans to make green screen edits behind her as she performs some Tai Chi in the foreground. She called it her "Quarantine Art Kit" and promised four more green screen lyric videos for the future. "Because we're all in lockdown we thought if people are bored and wanna learn new things, we could release the raw components of one of these for anyone who wants to try making stuff using our footage." Something tells us there's going to be quite a few Tiger King backdrops. You can download the tools to create your own via her Instagram's link in bio here.
Listen: Spotify | Apple Music
---
Tame Impala – The Slow Rush In An Imaginary Place
Kevin Parker knows everyone is adapting to self-isolation, social distancing and government imposed quarantines for the unprecedented Coronavirus pandemic. That's why he remixed his entire Tame Impala album, The Slow Rush earlier this week with a headphones-required, immersive listening experience titled The Slow Rush In An Imaginary Place. I made something for all you isolators out there," he stated in an Instagram caption. "Headphones required for full immersive effect." The YouTube upload teleports listeners into a new physical place through the updated mixing and mastering that sounds like a large concert hall muted by walls as if you were walking into a venue a little late or darting out for a quick smoke break. Close your eyes and imagine being surrounded by people once again.
Listen: Spotify | Apple Music
---
Drakeo The Ruler – "Ion Rap Beef" Remix ft. Earl Sweatshirt and 03 Greedo
Earl Sweatshirt rapping over a Drakeo The Ruler track really is an incredible timeline. Oh, and 03 Greedo is on "Ion Rap Beef," too? Even better. Earl opens up the song as a tyrant, taking shots at those who talk spicy behind computer screens and calling them tulips, championing the freedom of the currently incarcerated Drakeo with a resilient, "F*ck the D.A" as his first words. Artists continue to support the current legal battles of Drakeo The Ruler. Danny Brown blessed "Out The Slums" at the top of 2020. It's a much-needed time for solidarity in the hip-hop world, and hopefully it results in Drakeo's ultimate freedom. Earl's delivery is almost slurred, words blending together even when his pace picks up. "I'm up, I'm a factor, sharp like exacto/ Promised momma I won't rap beef with no actors," is a bar going for the kill switch. More of this Earl in 2020 please.
Listen: Spotify | Apple Music
---
Kiana Ledé – KIKI
Despite being just 23-years-old, Kiana Ledé has been maneuvering the music industry for years. Now she's finally arrived with her debut album KIKI, a sprawling 17-track LP that takes smooth 90s R&B cues with some strong features from Ari Lennox, Lucky Daye, 6LACK, Col3trane and more. She filmed her "Chocolate" music video via a candid and fun FaceTime with Ari and released it earlier this morning. It's a perfect example of artists adapting to the times and still offering a way to perform for their fans (here's looking at you, Kehlani). Plenty of Kiana's songs are tinged with summery vibes that should play throughout car speakers once everyone comes out of the current hibernation.
Listen: Spotify | Apple Music
---
Yaeji – WHAT WE DREW 우리가 그려왔던
Brooklyn by way of Seoul DJ and producer extraordinaire Yaeji has dropped off her latest full-length, WHAT WE DREW 우리가 그려왔던 featuring bilingual vocals, electric yet relaxing production that takes listeners to a dream-like place. The LP is about, in her words, "so much about friendship, family, gratitude and support."
Listen: Spotify | Apple Music
---
Nick Hakim – "QADIR"
Nick Hakim released a new eight-minute single with "QADIR" with the message to check in on your friends. It couldn't be a more timely release. The track is from his upcoming album WILL THIS MAKE ME GOOD and honors one of his fallen friends. "If I really sink into a recording, I don't want it to end," Hakim says. "['QADIR'] is repetitive and hypnotizing, like a trance – that's intentional. The song is my ode to him. It's my attempt to relate to how he must have been feeling. I feel the people simmering, on our way to the boiling point. There's a lot of madness going on around us and this world can feel so cold. It can get hard to remember what makes it worth it. The people around me and the music I love helps."
Listen: Spotify | Apple Music
---
Yves Tumor – Heaven to a Tortured Mind
Yves Tumor's fourth studio album, Heaven to a Tortured Mind hones in on the eclectic, experimental noise-filled soundscapes that brought him so much attention in the first place. "Folie Imposée" finds him experimenting with a French touch while "Medicine Burn" features an almost Bowie-esque lyricism, as he sings, "Severed heads on the mental guillotine, life of blasphemy, room full of kings."
Listen: Spotify | Apple Music
---