Grimes Delivers a Dark Musical Soundscape on 'Miss Anthropocene'
Creating an expression of a contemporary pantheon.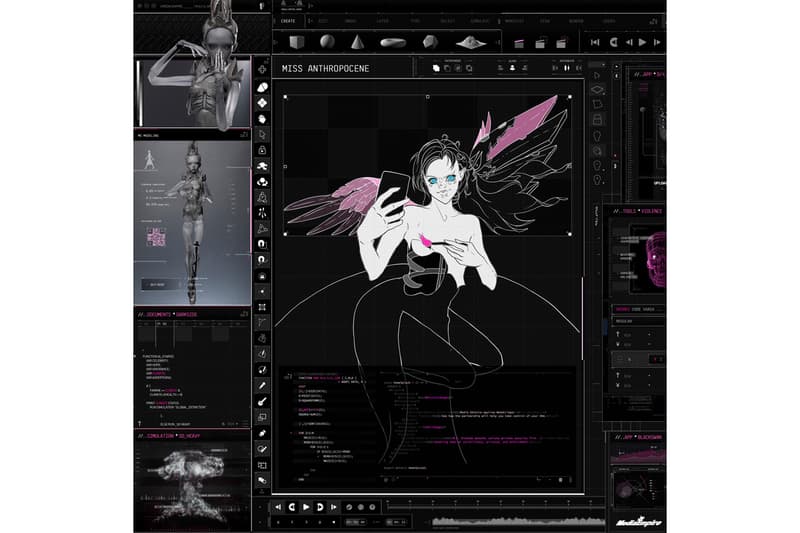 After years, Grimes has now released the follow up to her lauded 2015 project Art Angels. Titled Miss Anthropocene, the fifth studio album from the Canadian artist is centered around a dark musical soundscape rooted in a deep electronic feeling. According to Grimes, the LP is directly inspired by a string of losses in her personal life must notably the passing of her friend and manager Lauren Valencia.
"It's like someone who's very core to the project just disappearing. I've known a lot of people who've died, but cancer just feels so demonic. It's like someone who wants to live, who's a good person, and their life is just being taken away by this thing that can't be explained. I don't know, it just felt like a literal demon."
Throughout Miss Anthropocene, Grimes offers a theological critique of our times by creating a contemporary pantheon. The line up sees "Violence" represent the god of video games, "My Name Is Dark (Art Mix)" the god of political apathy, "Delete Forever" the god of suicide and "urgent" the potentially destructive of gods: climate change. The new album sees Grimes put on an expansive display of her roles as a producer, vocalist and genre-defying experimentalist while dealing with her personal struggles in a deeply public and honest manner.
Stream Grimes' Miss Anthropocene album on Spotify and Apple Music below.
For more music news, King Krule has officially made his return with Man Alive!.