Sotheby's Offers Every DC Comic Ever In Upcoming Auction
A collection that spans nine decades.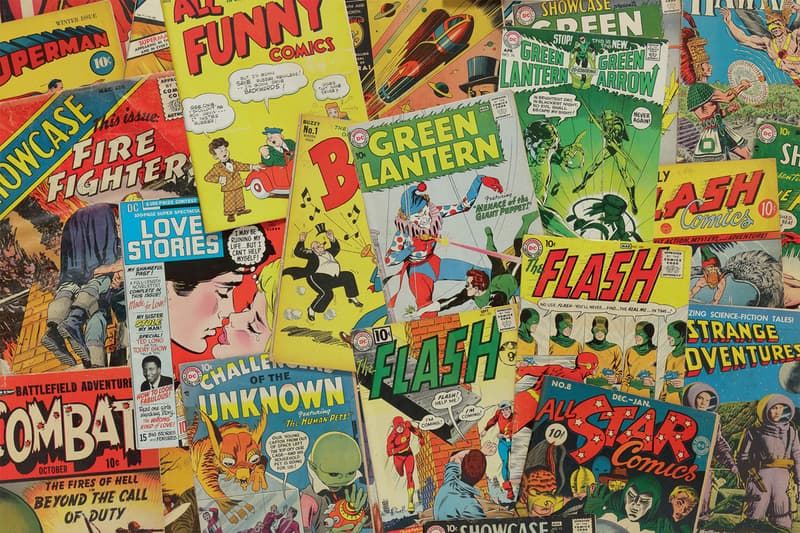 Sotheby's is offering the complete run of DC Comics published since its founding year in 1934 through 2014 in an upcoming auction. The 40,000 comic collection includes every appearance of superheroes like Batman, Superman, Wonder Woman, Aquaman, and The Flash throughout the publication's nine decades of storytelling.
"The work of successive generations of the greatest comic book artists and writers are preserved in the collection," the auction house stated. It went on to note several pioneers in the industry responsible for important contributions like Jack Kirby, C. C. Beck, and Neal Adams.
The collection comes from British DJ Ian Levine, known for popularizing Hi-NRG music and Northern Soul music. However, the musician took to Twitter to state he sold the collection 12 years ago and that he is not behind its current auction.
"The Ian Levine Collection is the holy grail for comics collectors," said Richard Austin, head of the books and manuscripts department at Sotheby's. "Amassed over decades of hunting, Levine's collection embodies the passion and fandom that has defined comics culture for generations."
The collection also includes "foreign reprints, anthology reprints, and "ashcan" issues never available for sale, as they were produced to establish copyright," according to NYPost.
Although the Ian Levine Collection currently has no price, the first appearance of Superman in "Action Comics #1" currently holds the world record for most expensive comic auctioned at $3.2 million USD, beating out former record-holder "Detective Comics #27", which was bought for $1.075 million USD.
In related auction news, Banksy's Sotheby's auction brings in $1.4 million USD despite the coronavirus.
DC 1935 – 2014 Complete Collection: The Sotheby's Catalog https://t.co/PWFlxyfSs6 pic.twitter.com/GgQpGxqmCC

— Newsarama (@Newsarama) April 1, 2020
BAM! ZAP! KAPOW! Our private sale of DC Complete: The Ian Levine Collection is now available, featuring every comic book published by DC from 1934–2014. Below, read author Paul Sassienie's history of DC Comics, from inception to the present day. https://t.co/YnAJx4xT3h

— Sotheby's (@Sothebys) March 30, 2020
In honor of the 81st anniversary of the debut of The Batman on March 30, 1939, relive Batman's greatest moments & browse the DC Batman comics now available in The Ian Levine Collection, a private sale of every comic book published by DC from 1934-2014. https://t.co/92AbvYjSRI

— Sotheby's (@Sothebys) March 30, 2020
I sold them twelve years ago. PLEASE get your facts straight. https://t.co/mybt91fb8u

— Ian Levine (@IanLevine) March 30, 2020