Banksy's Sotheby's Auction Brings in $1.4 Million USD Despite Coronavirus
Almost 50 percent of the participants were new art collectors.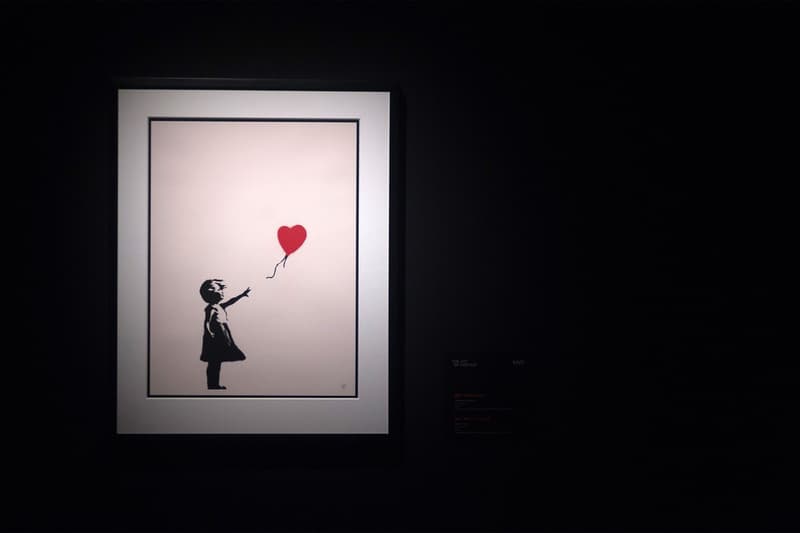 With the coronavirus plaguing much of the world, many industries have suffered, one of them no doubt being the art community. Despite this, Banksy and his artwork managed to prevail, raking in a whopping £1.1 million GBP ($1.4 million USD) at a recent Sotheby's auction, far exceeding the pre-sale estimate of just £672,000 GBP.
The highlight of the night was two of his famed "Girl With Balloon" pieces, one in pink and one in red, which sold for £375,000 GBP and £106,250 GBP respectively. Other works featured include "Gangsta Rat" — an image of a rat in heavy jewelry — and "Di-Faced Tenners" — a £10 GBP note emblazoned with the late Princess Diana's face. Most interestingly, perhaps due to the current circumstances, the auction found an incredible amount of newcomers, constituting 47 percent of all participants. Almost 30 percent were under the age of 40 as well, marking a significant shift in demographic previously unseen.
To see all 25 works sold during the auction, head over to Sotheby's website now.
Elsewhere in the art world, a Vincent van Gogh painting has been stolen from a closed Dutch museum.