Quentin Tarantino Has Been Quietly Reviewing His Favorite Films Online
Writing about everything from obscure cowboy westerns to cult kung fu flicks.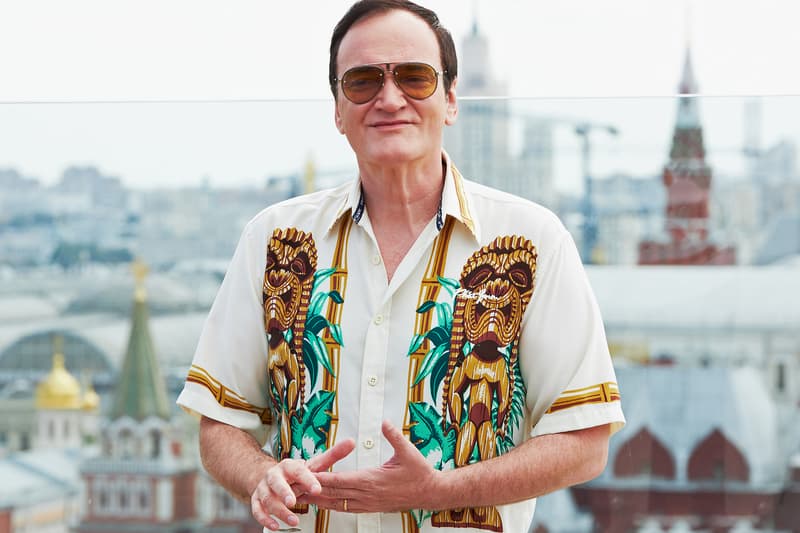 Quentin Tarantino, who is no stranger to spending days (if not weeks) holed up in a writer's frenzy, has decided to start reviewing a slew of his favorite films ranging from classic and obscure cowboy westerns to cult kung fu flicks via his New Beverly Cinema's website.
Aptly turning the official site of the historic theater (of which he owns) into a blog, Tarantino — who's coming off an Oscars streak for his most recent film Once Upon A Time in Hollywood — has already churned out nine reviews this month, with the first review being a deep dive into The Image of Bruce Lee (1978) last December. This month he's taken a look at films like Paul Newman's Sometimes a Great Notion (1971), sci-fi/horror Prophecy (1979), various early Clint Eastwood films, Taiwanese kung fu film Fatal Needles vs. Fatal Fists (1978), and more, including an exposé on Hong Kong martial artist and cinema legend Wang Yu. Tarantino isn't afraid to give his readers his straight-forward thoughts, such as calling the script for Prophecy (1979) "pretty much a piece of sh*t from the word go."
In much of the reviews, Tarantino dissects everything from the film's plot to his favorite scenes, the film's place in cinema history, and more, doing so with his signature candor. Take a look at a part of Tarantino's summary for the Wong Tao-starring Fatal Needles vs. Fatal Fists (1978):
When we next see Wong's Ming Who he's in a tavern surrounded by twenty empty wine bottles trying to drink himself to death. The townspeople try to comfort him, and tell him, nobody blames him for Chow's death, but he must stop drinking and take his former partner's position as Police Captain or he'll no longer be their hero. At which point Ming flips the f*ck out screaming, I'm not a hero, I'm nobody's hero, I'm a killer!
You can read Tarantino's various reviews here, and expect the visionary mastermind to continue pumping out prose in regards to some of his favorites.
For more film news, Spike Lee recently shared an unreleased script of Jackie Robinson for those at home.