Yayoi Kusama Will Bring Giant Pumpkins & Mirror Installations to NYC's Botanical Garden
Including her first-ever participatory green house installation.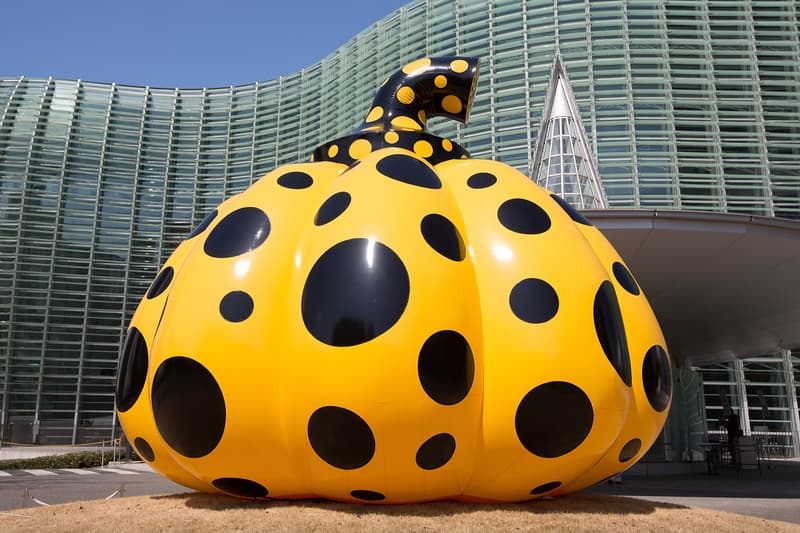 Modern art lovers rejoice: Japanese contemporary artist Yayoi Kusama will be bringing her work stateside next year for a colossal exhibition at the New York Botanical Garden.
The presentation, slated for May 2020, will take place across a whopping 250 acres of the NY Botanical Garden, spanning its landscape and historical buildings. Of course, her signature mirrored rooms and installations will be featured, as well as an array of polka-dotted sculptures inspired by nature and flora. Bio-inspired paintings and drawings will also make an appearance at the exhibit.
On top of her existing work, Kusama will be creating new work and installations for the mega exhibition in NYC, including a participatory greenhouse installation that will transform over the course of the exhibition — the first of its kind by the Japanese artist — and a massive site-specific pumpkin sculpture.
For art connoisseurs and enthusiasts who happen to be in the neighborhood, Yayoi Kusama's must-see exhibition at the New York Botanical Garden will commence May 2 and conclude on November 1, 2020. Mark your calendars now.
For more art news, Jun Cha will be releasing a limited edition 'RONIN' print.
New York Botanical Garden
2900 Southern Blvd
The Bronx, NY 10458