New York Botanical Garden's "KUSAMA: Cosmic Nature" Exhibit Postponed for 2021 (UPDATE)
"I hope you all can wait. With all my heart, Yayoi Kusama."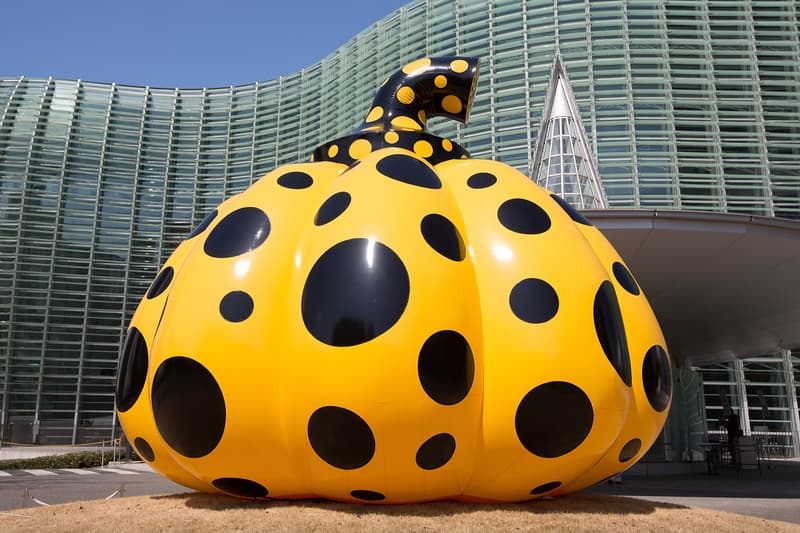 UPDATE: To contain the spread of COVID-19, the New York Botanical Garden has rescheduled its monumental "KUSAMA: Cosmic Nature" exhibition for spring through fall 2021. The sprawling exhibition was originally planned for May 9 until November 1, featuring multiple installations and sculptures by Yayoi Kusama across the Botanical Garden's 250-acre campus.
Yayoi Kusama penned a message to express her support for the exhibition reschedule:
"The passion that I and those at The New York Botanical Garden have poured into this exhibition is still burning. Everyone, I hope you will wait. We aspire for endless love permeated with everyone's hearts of human love, a wish for peace in the world, our dreams, and wonders of hope — it is our wish that this exhibition can offer these as its greatest gift. I hope you all can wait. With all my heart, Yayoi Kusama."
Stay tuned for further details and visit New York Botanical Garden's website for other updates.
Original Article (July 10, 2019): Modern art lovers rejoice: Japanese contemporary artist Yayoi Kusama will be bringing her work stateside next year for a colossal exhibition at the New York Botanical Garden.
The presentation, slated for May 2020, will take place across a whopping 250 acres of the NY Botanical Garden, spanning its landscape and historical buildings. Of course, her signature mirrored rooms and installations will be featured, as well as an array of polka-dotted sculptures inspired by nature and flora. Bio-inspired paintings and drawings will also make an appearance at the exhibit.
On top of her existing work, Kusama will be creating new work and installations for the mega exhibition in NYC, including a participatory greenhouse installation that will transform over the course of the exhibition — the first of its kind by the Japanese artist — and a massive site-specific pumpkin sculpture.
For art connoisseurs and enthusiasts who happen to be in the neighborhood, Yayoi Kusama's must-see exhibition at the New York Botanical Garden will commence May 2 and conclude on November 1, 2020. Mark your calendars now.
New York Botanical Garden
2900 Southern Blvd
The Bronx, NY 10458