Frank Ocean Releases Tracks "Cayendo" and "Dear April"
The surprise singles were delivered to fans via vinyl.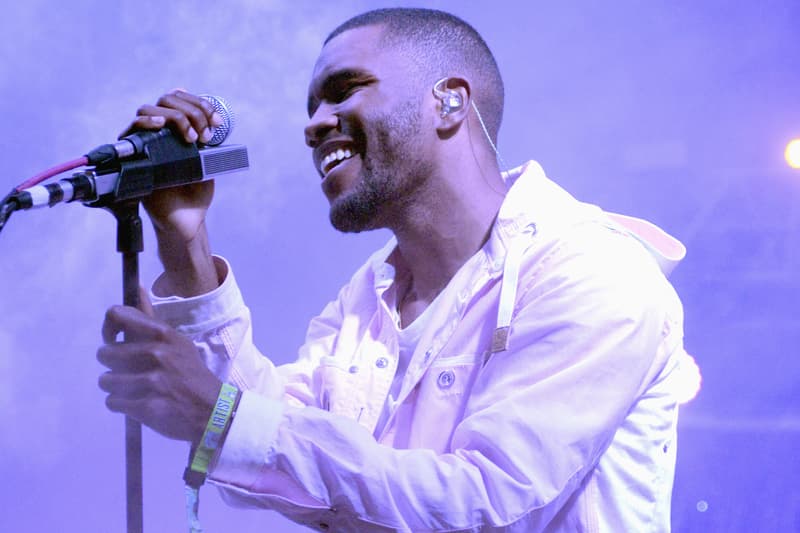 Earlier this year, Frank Ocean revealed that a new track would be on the way. Customers who pre-ordered the "Little Demon" 7" vinyl record from his webstore were sent an email in February stating that instead of the original order, a new unreleased track would be delivered instead. The Arca remix of "Little Demon" was previewed in a segment of his blonded Radio series back in November, featuring Skepta.
While the unreleased track still remains a mystery, people who placed orders for a release back in October are now starting to receive their orders for two songs titled "Cayendo" and "Dear April." Previously heard at his PrEP+ club party in NYC, the vinyls include acoustic versions of the track on the A-side, along with remixes of "Dear April" by Justice and "Cayendo" by Sango on the B-side.
There are reportedly digital download cards included in the packaging. More when we know it. pic.twitter.com/8FzOjBKlGq

— blonded.blog (@blondedblog) March 27, 2020
A preview of "Dear April" can be heard in the tweet below.
Video of "Dear April" vinyl playback courtesy of u/christygrrrl on Reddit. pic.twitter.com/W3XxraEpiP

— blonded.blog (@blondedblog) March 27, 2020
According to @blondedblog, it appears that digital download codes are also available for each song with tracking tags to prevent sharing. While there's no official word yet on whether these singles will be widely released, check back for any updates.
Be sure to also read up on our interview with Frank Ocean collaborator (Sandy) Alex G for HYPEBEAST Magazine.