Frank Ocean Prepping His First Ever Club Night, "PrEP+"
Taking place in New York City.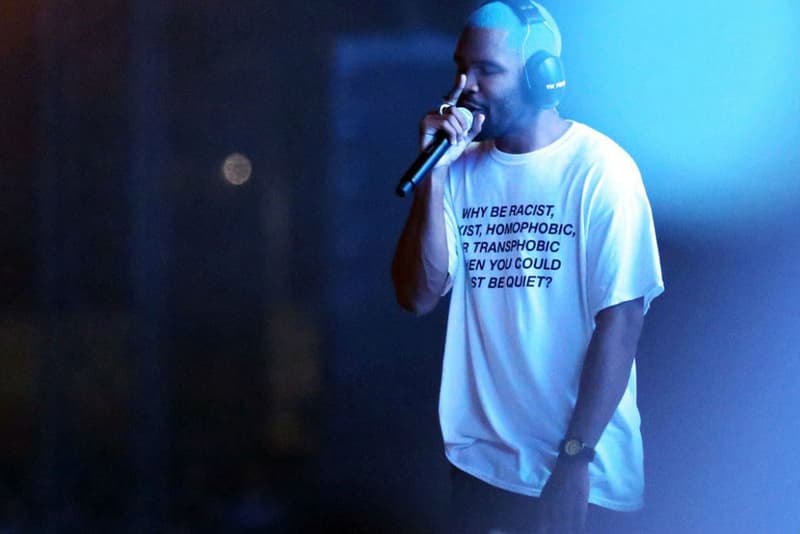 American singer, songwriter, rapper, record producer, and photographer Frank Ocean is adding to his current roles by expanding into the club scene.
Announced via social media platforms, the multihyphenate and his Blonded label will be debuting a new club night in New York City tonight dubbed "PrEP+," which is named after the HIV prevention drug. The special night will be dedicated to what New York's 80s and 90s club scene could have been if the HIV prevention drug PrEP had been invented during that time. Notably, the flyer for PrEP+ says "THE WORLD" at the bottom, which could most likely be a reference to Manhattan's East Village nightclub of the same name that closed down in 1991.
As per a press release, "PrEP+ is the first in a series of nights; an ongoing safe space made to bring people together and dance. PrEP+ will welcome globally celebrated DJs. PrEP+ welcomes everyone." Unfortunately, for those interested in attending, it looks like tickets have been sold out. The release goes on to state, "Ticket links have been distributed." The release continues: "House rules: No photos or videos are allowed. Consent is mandatory. Zero tolerance for racism, homophobia, transphobia, sexism, ableism or any form or discrimination The dance floor is for dancing."
For those with tickets, the venue will be announced later today. Check out the flyer and details below.
In related news, Frank Ocean recently penned the forward A24's Moonlight book.