Cristiano Ronaldo Crowned Instagram's Highest Earner
He reportedly makes more money via IG than playing for Juventus.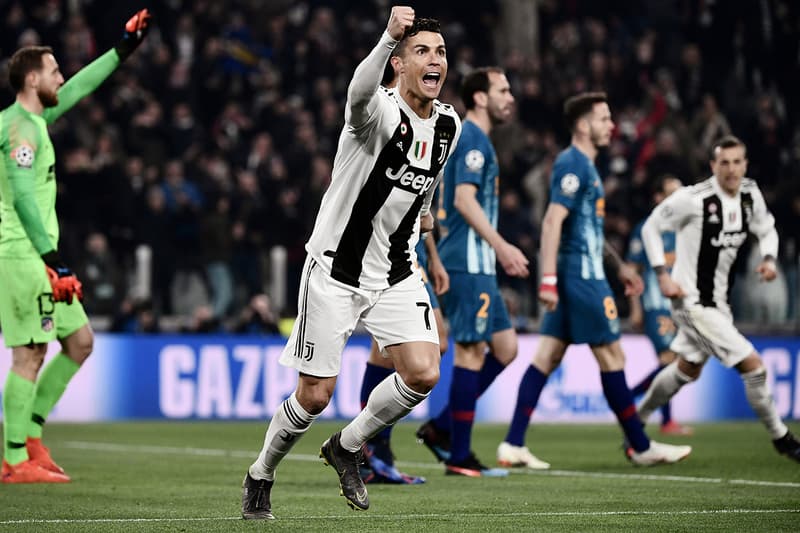 After topping the list of athletes making the most money from Instagram posts, footballer Cristiano Ronaldo has just been unveiled as the highest earner overall on the social media platform. Ronaldo beat out the likes of Lionel Messi and sisters Kendall and Kylie Jenner.
Over the past year, Ronaldo has taken home $47.8 million USD from paid Instagram posts alone according to a Buzz Bingo study. The study went on to state that Ronaldo made 34 sponsored posts on Instagram over the past 12 months, which averages around $1.4 million USD earned per-post. The 34-year-old's earnings more than doubles his on-pitch rival Lionel Messi at second place with $23.3 million USD, who made 36 sponsored posts.
Ronaldo's IG earnings is also said to be $14.7 million USD more than his annual wage packet at Juventus, for whom he signed for in 2018, which is $34 million USD. The Portuguese star also boasts the most followers on the social media platform with 186 million, almost 20 million more than singer Ariana Grande who sits in second place.
Check out the top 10 earners below.
Highest Celebrity Instagram Earners in USD

1. Cristiano Ronaldo – $47.8 million
2. Lionel Messi – $23.3 million
3. Kendall Jenner – $15.9 million
4. David Beckham – $10.7 million
5. Selena Gomez – $8 million
6. Neymar Jr. – $7.2 million
7. Zlatan Ibrahimovic – $4 million
8. Kylie Jenner – $3.8 million
9. Ronaldinho – $2.6 million
10. Khloe Kardashian – $1.2 million
For more football-related news, Nike's UK Black History Month kit is now available to purchase.