Cristiano Ronaldo Tops List of Athletes Making the Most Money from Instagram Posts
Followed closely by Neymar Jr. and Messi.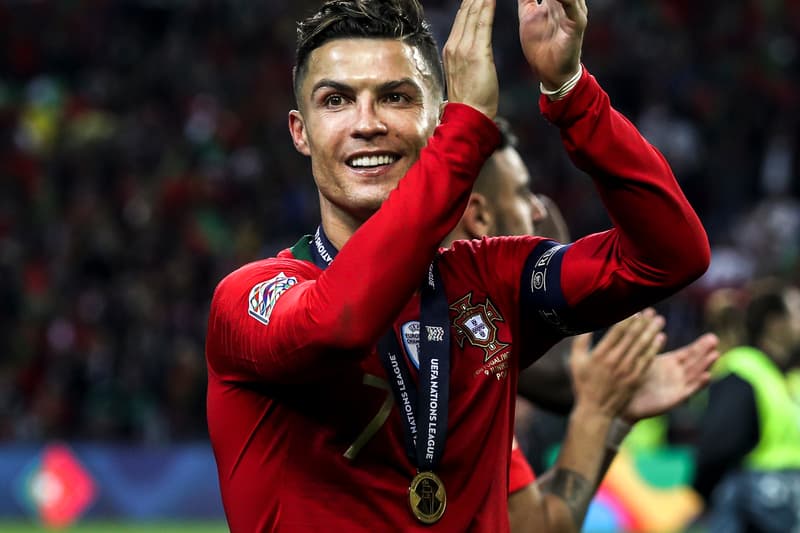 Social media specialists Hopper HQ have just released a whole range of statistics related to Instagram, and among those numbers is a list of the top-earning athletes based just on the amount they can charge per post on the social media platform. Coming first place — probably to no one's surprise — is Juventus player and five-time Ballon d'Or winner Cristiano Ronaldo. The Portuguese forward has a colossal following of 176 million Instagram users, and is estimated to be able to demand close to $1 million USD per post.
While most of the top spots have been occupied by A-list football players, a few athletes from other sports did manage to make it onto the list, such as NBA player LeBron James, Indian cricket player Virat Kohli, ex-UFC champion Conor McGregor, decorated boxer Floyd Mayweather, WWE wrestler Ronda Rousey, and former world number one tennis player Serena Williams. Check out the full list below, which includes the amount of followers each athlete has and the price they can demand per post:
1. Cristiano Ronaldo (football), 176 million, $975,000 USD

2. Neymar Jr (football), 123 million, $722,000 USD

3. Lionel Messi (football), 126.5 million, $648,000 USD

4. David Beckham (football), 57.5 million, $357,000 USD

5. LeBron James (basketball), 50.7 million, $272,000 USD

6. Ronaldinho (football), 47 million, $256,000 USD

7. Gareth Bale (football), 40.5 million, $218,000 USD

8. Zlatan Ibrahimovic (football), 36.8 million, $200,000 USD

9. Virat Kohli (cricket), 36 million, $196,000 USD

10. Luis Suarez (football), 33.8 million, $184,000 USD

11. Conor McGregor (MMA), 39 million, $169,000 USD

12. Mohamed Salah, 30.5 million, $165,000 USD

13. Stephen Curry (basketball), 26 million, $142,000 USD

14. Floyd Mayweather (boxing), 22.7 million, $124,000 USD

15. Ronda Rousey (WWE), 12.5 million, $67,000 USD

16. Serena Williams (tennis), 11 million, $60,500 USD
For more sports news, Gareth Bale could be leaving Real Madrid for the Chinese Super League for a record fee.