24HRS & Ty Dolla $ign Deliver Smooth Vocals on "Superstar"
Produced by DJ Drama.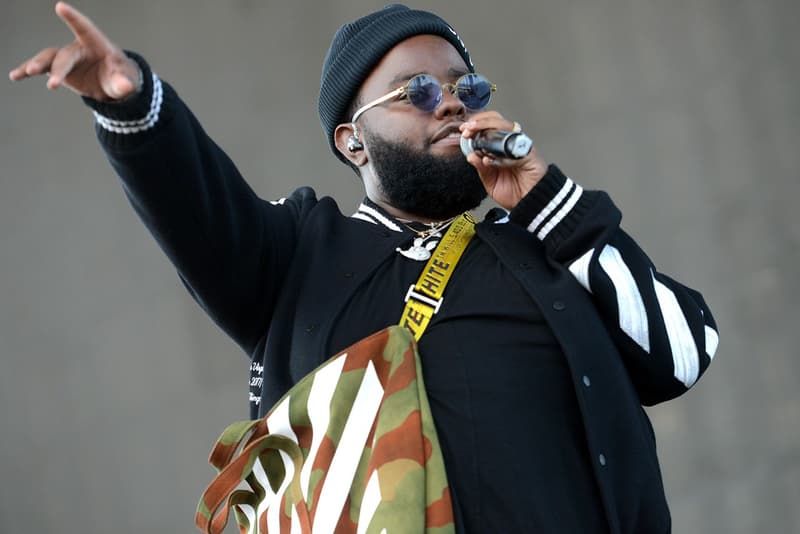 24HRS has just unveiled a brand new track titled "Superstar," featuring Ty Dolla $ign. It's a fresh cut off the artist's upcoming LP 12 AM in Atlanta 2, which follow's the studio project World on Fire that released back in October.
Measuring at approximately three and a half minutes, "Superstar" embraces an ethereal mid-tempo groove laced with whirling synths and bouncy drums, courtesy of DJ Drama. 24HRS comes through with melodic auto-tunes that blend seamlessly with the spaced-out sound of the instrumentals while delivering lines like "Drippin' out the Wraith, I need a flood sign / Dolla that's my brother, that my bloodline" and "I just fell asleep, I got a brand new script / I just spend some bands got a brand new whip." Ty Dolla $ign, on the other hand, offsets 24HRS' cadence by sticking to smooth vocals without auto-tune. On top of penning a verse, he does the song's catchy hook and chorus, wrapping up the crisp, buoyant single.
Scroll below to play 24HRS' new track "Superstar," featuring Ty Dolla $ign.
In case you missed it, check out Ty Dolla $ign's feature on Thundercat's tribute to Mac Miller "Fair Chance."