24hrs Taps DMX, Wiz Khalifa, MadeinTYO & More for 'World on Fire'
24hrs compiles 11 new songs for his latest album.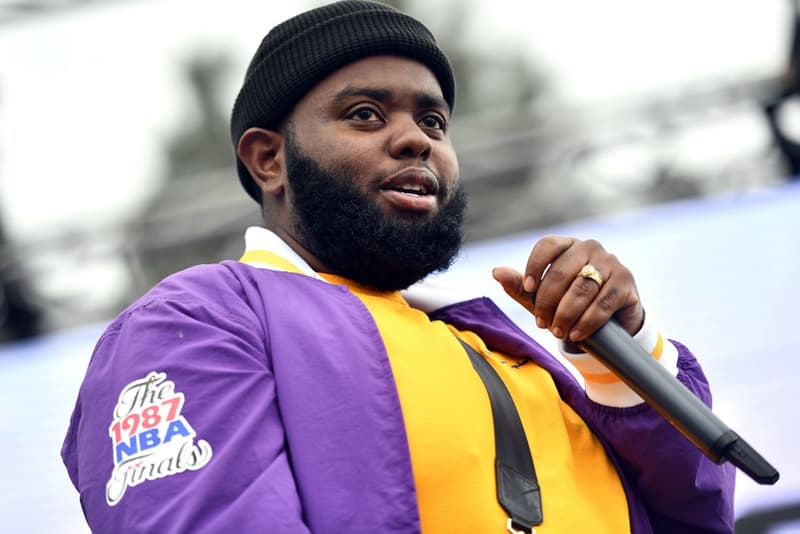 Nearly one year after unveiling his star-studded studio album Houses on the Hill, 24hrs is debuting another new full-length project. Known as World on Fire, the versatile young singer-songwriter's latest album features James Royo as its primary producer and contains 11 new tracks, including collaborations with DMX, Wiz Khalifa, MadeinTYO, Lil Cobaine and Salma Slims World on Fire is also notable for being the first project to be released through 24hrs' Private Club Records and Rostrum Records partnership.
In an official statement, 24hrs says that his latest LP exists in its "own world" and carries its "own vibe." "My day one fans are going to really connect with this project. DMX even hopped on this sh*t," he shares. "I'd say it's my best work so far,"
"I feel like I'm from the era of the artists I grew up listening to like Wale and Big Sean, the artists I came into the game with at the same time, and then I have a little brother who's part of the new culture. I'm hip to all of that, too. I was with him through his whole come up, and obviously our whole life," 24hrs previously shared with Billboard, opening up about his primary influences and musical tastes for a November 2018 interview. "I grew up listening to the greats like Hov — damn, I wouldn't even know where to start. There were just so many influences."
You can check out 24hrs' new studio album World on Fire below.
This past February, 24hrs also appeared on the "mini-album" that Pornhub released to celebrate Valentine's Day.