London and Paris Men's Fashion Weeks Cancelled
Milan Men's Week, meanwhile, will be merged with the womenswear shows.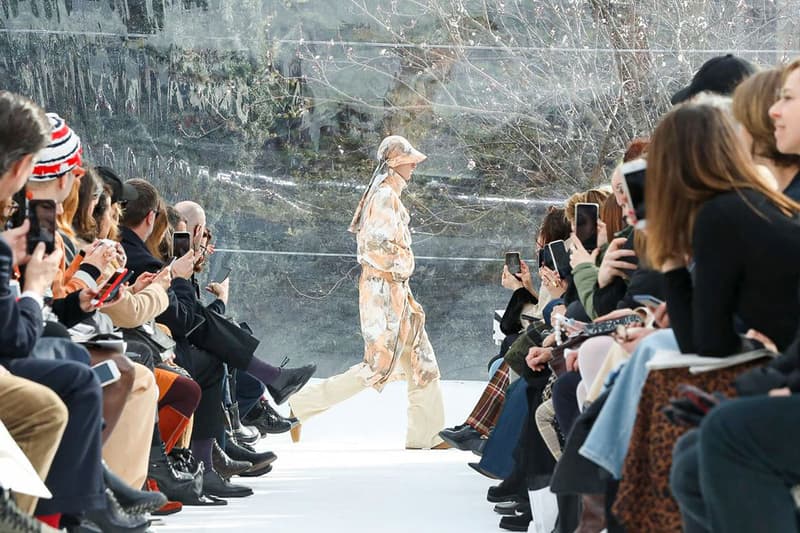 Events across the globe have been cancelled and postponed due to the ongoing outbreak of coronavirus, and there seems to be no slowdown to the precautionary measures. Business of Fashion reports that both London and Paris Men's Fashion Week events have now been canceled, along with Paris Couture week.
Originally scheduled for late June and early July, The Board of Directors of the Fédération de la haute couture et de la Mode announced that Paris' Spring/Summer 2021 menswear and couture events will no longer go forward as originally intended. "The Federation is actively working with its members on possible alternatives," the group said in a statement issued on March 27.
At the same time, the Camera Nazionale della Moda Italiana reported that the Milanese men's fashion week, planned to be held ahead of Paris' events from June 19 to June 23, will be postponed so as to be merged with the city's womenswear week in September 2020. "We are aware that great efforts will be made in order to have the new collections ready by June to start an innovative selling campaign," the group's statement read, hinting at digital alternatives to conventional runway shows. "The 800 Milan showrooms will have an active part in this new storytelling."
Finally, the British Fashion Council confirmed the cancellation of London's menswear events scheduled for June, but reported that it's currently "looking at new ways to [digitize] their fashion showcase platforms." This would follow in the footsteps of the livestream initiative that fueled the recent Rakuten Tokyo Fashion Week.
Paris men's shows in June and Paris couture in July canceled. "The Federation is actively working with its members on alternatives." Get ready for virtual fashion weeks.

— Vanessa Friedman (@VVFriedman) March 27, 2020
Several large fashion labels, including Chanel and Dior, recently put a halt to their cruise show plans due to coronavirus fears, but these Fashion Week cancellations are perhaps the largest fashion gatherings to be quashed to date. The only match may be the now-cancelled 2020 Met Gala.
In the meantime, the fashion industry at large is reacting to the coronavirus epidemic with gusto. Clothing companies both accessible and luxurious are making use of their facilities to create essentials for medical personnel, alongside various charitable programs.