Tom Ford and Anna Wintour Launch Fashion Aid Fund "A Common Thread"
In response to COVID-19, with a $1 million USD donation by Ralph Lauren to kickstart.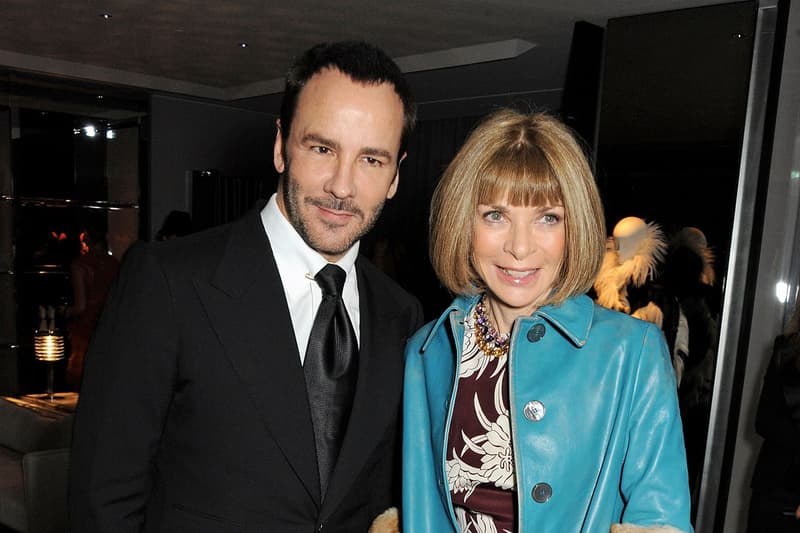 CFDA chairman Tom Ford and Vogue's editor-in-chief Anna Wintour have recently launched "A Common Thread," a fundraising effort to aid fashion businesses most impacted by the coronavirus (COVID-19) pandemic.
Originally launched in 2003 in response to 9/11's impact on emerging fashion talent, "A Common Thread" was repurposed from this year's CFDA/Vogue Fashion Fund (CVFF) with a similar mission to alleviate hardships that the American fashion community is currently experiencing, as containment of COVID-19 has resulted in a mandatory hiatus and scaling back of businesses with some that have been forced to permanently retire.
Through shared stories and donations, the goal of this initiative is to raise both awareness and funds. To kickstart, the first video of the #CVFFACommonThread series has been launched on CFDA and Vogue's Instagrams, and storytellers include Phillip Lim, Batsheva Hah, Reese Cooper, Jennifer Miller and Aurora James, who shed some light on how COVID-19 has impacted them.
As of writing, Ralph Lauren has donated $1 million USD to "A Common Thread" through the Ralph Lauren Corporate Foundation and its $10 million USD total commitment to help its teams, partners and communities impacted by the coronavirus.
With more stories to come, those in more fortunate positions can become donors by texting THREAD to 44-321, or donating online. And from April 8, applications for the fund will be made available via CFDA's official website.
In other coronavirus relief efforts, Billie Eilish, Backstreet Boys and more will be performing for iHeart Living Room Concert for America.