Thundercat Pays Tribute to Mac Miller With New Song "Fair Chance" Featuring Ty Dolla $ign and Lil B
Bass God x Based God.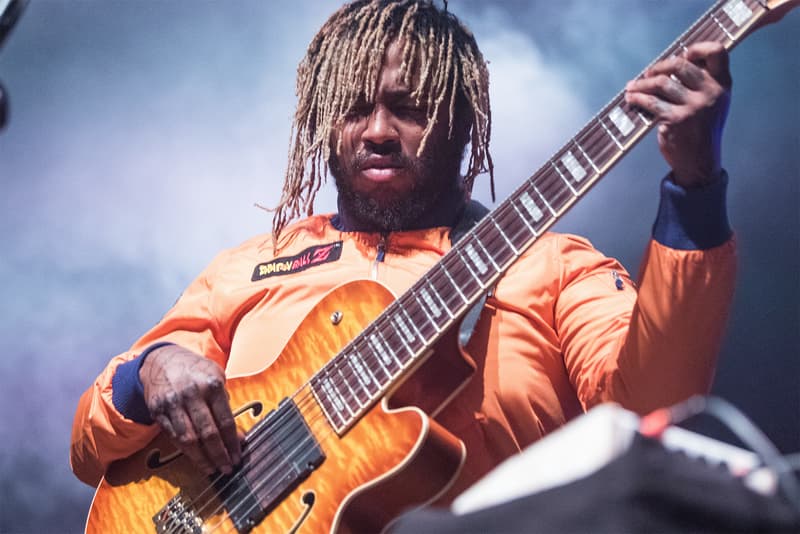 Thundercat has been on a tear ever since announcing his upcoming project, It Is What It Is, would be releasing April 3 via Brainfeeder. His run started with "Black Qualls", an addicting throwback groove featuring Ohio funk band Slave's own Steve Arrington and Steve Lacy. Then he pivoted to "Dragonball Durag", an unenviable modern-day love anthem with a ridiculous music video directed by Zack Fox.
Now, on "Fair Chance," the Bass God enlists the Based God for a new melodic, introspective Lil B verse with additional help from Ty Dolla $ign. "Fair Chance" finds Lil B half-crooning, half-rapping a reflective verse about open heart surgery and needing that one shot to show what kind of man he could be. Ty Dolla $ign offers up a signature dose of nostalgia about love lost and personal growth in between relationships. The track ends with Thundercat's soft and pensive singing, "I keep holding you down, even though you're not around/ So hard to get over it, I've tried to get under it/ Stuck in between, It is what it is." It's a tribute to his late friend and collaborator Mac Miller.
"This song is about Mac," Thundercat said in a statement. "When he passed it shook the ground for the artist community. Ty's a strong dude and when he heard the song he knew exactly what it should be. I was there when he recorded it. We talked about what it was, and he did what he felt was right to it, and I love what he did".
Stream "Fair Chance" below and stay tuned for Thundercat's It Is What It Is, releasing April 3 via Brainfeeder.
It Is What It Is Track Listing
1. Lost In Space / Great Scott / 22-26
2. Innerstellar Love
3. I Love Louis Cole (feat. Louis Cole)
4. Black Qualls (feat. Steve Lacy, Steve Arrington, & Childish Gambino)
5. Miguel's Happy Dance
6. How Sway
7. Funny Thing
8. Overseas (feat. Zack Fox)
9. Dragonball Durag
10. How I Feel
11. King Of The Hill
12. Unrequited Love
13. Fair Chance (feat. Ty Dolla $ign & Lil B)
14. Existential Dread
15. It Is What It Is