Da$H Returns With 10 New Hard-Hitting Tracks for 'Walk the Plank'
Produced exclusively by $crim from $UICIDEBOY$.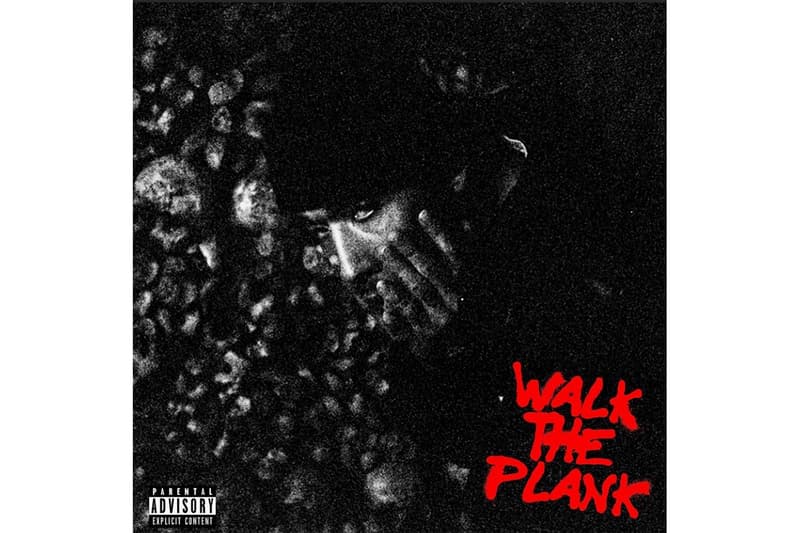 It's hard to believe that it's already been five years since Da$H posted the "FETTI" music video to his YouTube page. A half-decade and some 48 million views later, all three of that song's featured rappers have taken drastically different routes as their respective careers have grown. Playboi Carti became one of the most original albeit mercurial voices in hip-hop. Maxo Kream signed to RCA and Roc Nation management, releasing his most successful project to date both critically and commercially last year with Brandon Banks. And New Jersey rapper Da$H has stayed independent, dropping a steady stream of mixtapes and EPs while keeping his creative freedom intact.
After debuting his collaborative Five Deadly Venoms project alongside V Don last year featuring a tripped out "Fangs" single with Flatbush Zombies rapper Meechy Darko, Da$H returns with his new 22-minute, 10-track effort Walk The Plank. The project was produced exclusively by Budd Dwyer, the alter-ego of $crim from $UICIDEBOY$. Da$H thrives in the context of his murky, nocturnal vibes with hard-hitting percussion throughout.
The rapper first previewed the project with a new LONEWOLF-directed "Walk The Plank" music video late last week. Walk The Plank benefits from the chemistry between $crim and Da$H. "Burnt Fingers" features a must-listen Chromatics sample, "Gangsta Pat" is a high-energy, synth-heavy change of pace, and "SMDYB" is sure to ignite a live audience whenever he gets back to touring. It's a quick-hitting release that falls somewhere between an LP and an EP that will leave you wanting more.
Stream Walk The Plank below and stay tuned for more updates from Da$h in the coming weeks. In more music news, Lil Wayne and Juelz Santana's I Can't Feel My Face collaboration could be dropping later this year.