Lil Wayne & Juelz Santana's Collaborative Album Could Drop This Year
'I Can't Feel My Face' was first announced over a decade ago.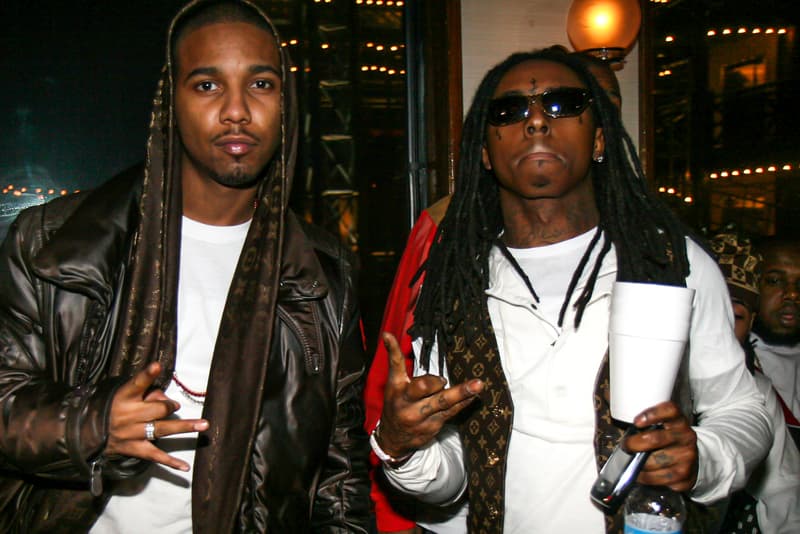 Lil Wayne and Juelz Santana's long-awaited joint album I Can't Feel My Face might be nearing its release date.
Santana's wife Kimbella Vanderee and his brother/manager Twin announced the news during an interview with Power 105.1's The Breakfast Club, where they also promoted the rapper's newest album #FREESANTANA. Confirming that the project is in its final stages, Twin said, "We do have a whole 25 songs that we are about to go through and pick through, we already spoke to Wayne." He continued, "Him, [Cortez Bryant] and everybody's on board. So we are gonna put that out within the next six months."
Kimbella also shared that Santana, who is currently serving the remainder of a 27-month prison sentence, is expected to be released this summer. "We are waiting for a date, the paperwork has been submitted," she said, with Twin adding that they are hopeful for the rapper to come home in June.
I Can't Feel My Face was first announced over a decade ago and has been in release limbo ever since. Weezy revived the excitement for the project in 2018 but has been silent about it since then. However, the release of Santana is a strong indication that the album finally seeing the light of day.
Elsewhere in music, Drake now has the most Billboard Hot 100 entries of all time.