Quelle Chris Announces New Album, Shares New Cut "Living Happy"
'Innocent Country 2' will feature Earl Sweatshirt, Josh Gondelman, Homeboy Sandman, and more.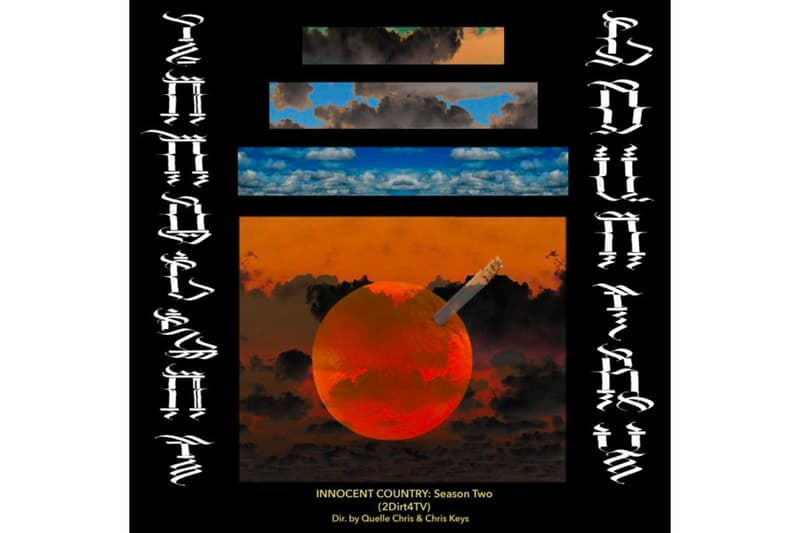 Quelle Chris isn't your normative hip-hop artist — the veteran rapper, producer, and songwriter has continued to expel upon his unorthodox sonic display, becoming a prolific creative within the hip-hop's underground. After bringing forth a riotous display of quick-witted lyricism and sociopolitical underpinnings in his 2019 album Guns, Chris has now announced that he will be releasing a new album, Innocent Country 2. To commemorate the news, the Detroit hip-hop veteran has teamed up with Joseph Chilliams and Cavalier for a new single titled "Living Happy."
Produced by Chris Keys — who will also take over the instrumentals for the entirety of Innocent Country 2 — the track sees a jazzy underlay taking hold, with the three rappers speaking on the lighter side of life.
The album, due out on April 24 via Mello Music Group, will include cameos from Earl Sweatshirt, billy woods, Homeboy Sandman, Denmark Vessey, comedian Josh Gondelman, and more. Sharing to Pitchfork about the album, Chris shares that "the second installment of the Innocent Country series (by producer/instrumentalist Chris Keys and I) and the 4th in the 2dirt4tv series, deals with finding peace within the pain expressed in Innocent Country. Where Innocent Country explored isolation Innocent Country 2 embraces community."
You can listen to "Living Happy" below.
For more music news, watch the third installment of JPEGMAFIA's How To Build A Relationship.