Quelle Chris' 'Guns' Layers Quick-Witted Lyricism Over Off-Center Beats
The latest from the Detroit hip-hop veteran.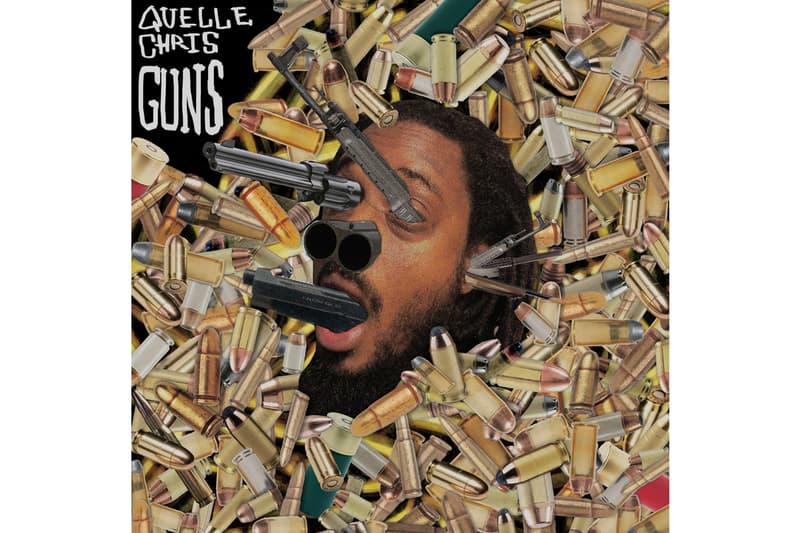 Crude, quirky, quick-witted – all aptly describe "spits like a demon" Quelle Chris, the infamous artist whose grown notorious for imbuing his politically-forward style of hip-hop with cerebral instrumentals and unconventional lyricism and humor. After releasing his critically-acclaimed collaborative album alongside longtime partner Jean Grae last year, Chris has returned with his equally breathtaking sixth studio album, Guns.
Marked by a bold range of outlandishly-forward styles, Chris aptly states that the title of the album is a metaphor for ideologies, things, and forces "that are weaponized for the good or for evil. Love, religion, race…Fear is more powerful than a gun." The latest LP from the veteran artist spikes from loud-mouthed sociopolitical numbers like "Mind Ya Bidness," "It's The Law," and "Obamacare,"  – to more nuanced cuts like "Sunday Mass" which enlists Bilal Salaam, and "You, Me & Nobody Else" which features Jonathan Hoard and Jean Grae. Whatever the case is, Chris doesn't seem to be slowing down – both in terms of his sonic style to his unorthodox, quick-witted lyricism.
You can listen to the exclusive first listen of the album Guns via NPR. The official release will take place on March 29 via Mello Music Group.
For more related news, don't miss MorMor's latest video for "Outside."