UPDATE: 'Game of Thrones' Actress Emilia Clarke Suffered a Near-Death Aneurysm During Filming
And another one that almost claimed her life again.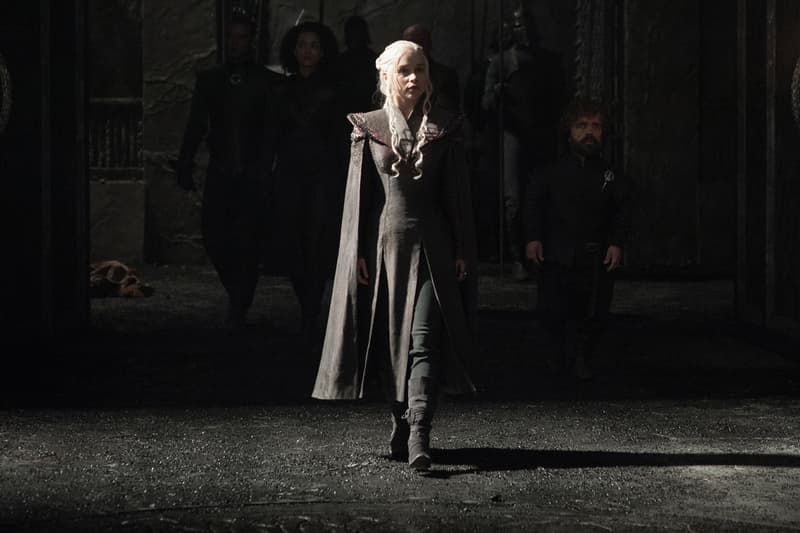 UPDATE: Following the release of her very personal essay, Emilia Clarke took to Instagram to express her gratitude for the overwhelmingly positive responses she received from fans and others who've suffered from similar illnesses. She also revealed her charity SameYou, an organization "dedicated to increasing access to rehabilitation after brain injury and stroke for young people." Watch the Instagram post below and find out more information about SameYou.
---
3/21/2019 Original Story: In a lengthy editorial for New Yorker, Game of Thrones star Emilia Clarke revealed her 8-year bout with aneurysms and two near-fatal incidences that took place during the first two seasons of the series that almost claimed her life. The 24-year-old British actress experienced "a life-threatening type of stroke" at a locker room in a London gym, where she was prepped for brain surgery and subsequently diagnosed with a subarachnoid hemorrhage stroke that sees a 1-in-3 chance of recovery.
"I reached the toilet, sank to my knees, and proceeded to be violently, voluminously ill," Emila Clarke recalled. Meanwhile, the pain — shooting, stabbing, constricting pain — was getting worse. At some level, I knew what was happening: my brain was damaged."
Although the surgery was a success, the actress developed a condition called aphasia, which saw her lose the ability to communicate or remember her own name. "In my worst moments, I wanted to pull the plug. I asked the medical staff to let me die," Clarke acknowledged. "My job — my entire dream of what my life would be — centered on language, on communication. Without that, I was lost."
After a week, she returned on set for Game of Thrones and went on to finish the second season, a time in her life she recalls as her "worst," as she lived in constant fear of dying. Her second aneurysm happened in 2013 following the series third season, where she underwent two more life-threatening surgeries after experts found her brain had "doubled in size" during a routine checkup. The actress spent the next month in the hospital under an immense amount of anxiety and fear of dying.
Read the full story and share your thoughts below. Game of Thrones season 8 premieres April 14.
In related news, Game of Thrones star Kit Harrington talks about seeking therapy following the show's fifth season.