Colin Kaepernick Reportedly Received Under $10 Million USD in NFL Collusion Settlement
As well as Eric Reid.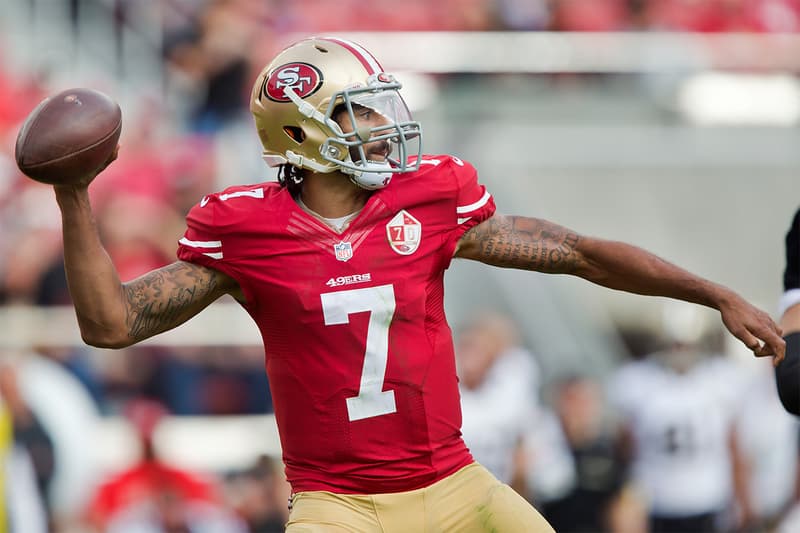 Last month, news surfaced about Colin Kaepernick and Eric Reid finally reaching a settlement with the NFL regarding their collusion grievances. Though the main concern of the resolution – the amount of money distributed – has been kept confidential via a nondisclosure agreement, reports have emerged of what the duo received from the league. According to the Wall Street Journal, the tandem reached an agreement under $10 million USD, while details of how Kaepernick and Reid will be splitting the settlement remain unknown.
Following the 2016 NFL season, Colin Kaepnerick did not play a single game while his former teammate recently signed a three-year extension with the Carolina Panthers worth over $21 million USD. Let us know if you think Colin Kaepernick will be signed to a team in the near future and if the reported settlement was fair for all parties.
In related news, you can find out how much money Kaepernick asked for to play in the XFL.
NFL paid under $10 million to settle Colin Kaepernick and Eric Reid's grievance that claimed the players were blackballed over anthem protests https://t.co/X96j5ahs0Q

— The Wall Street Journal (@WSJ) March 21, 2019