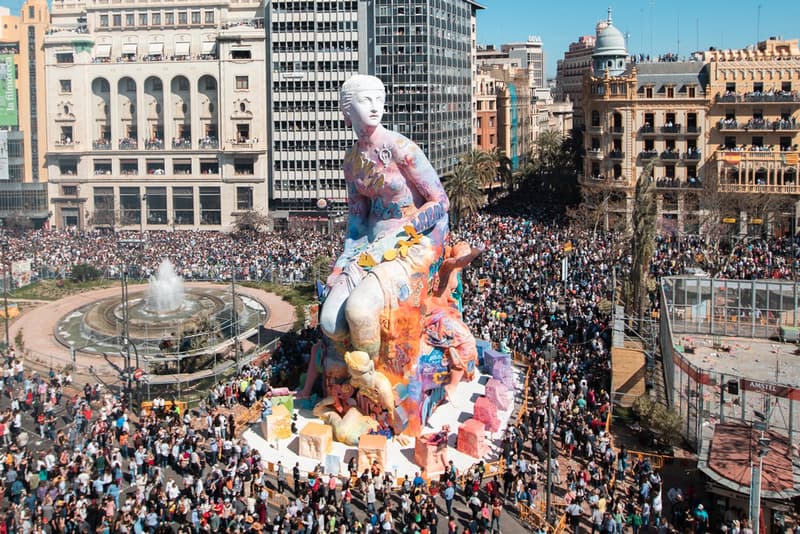 1 of 4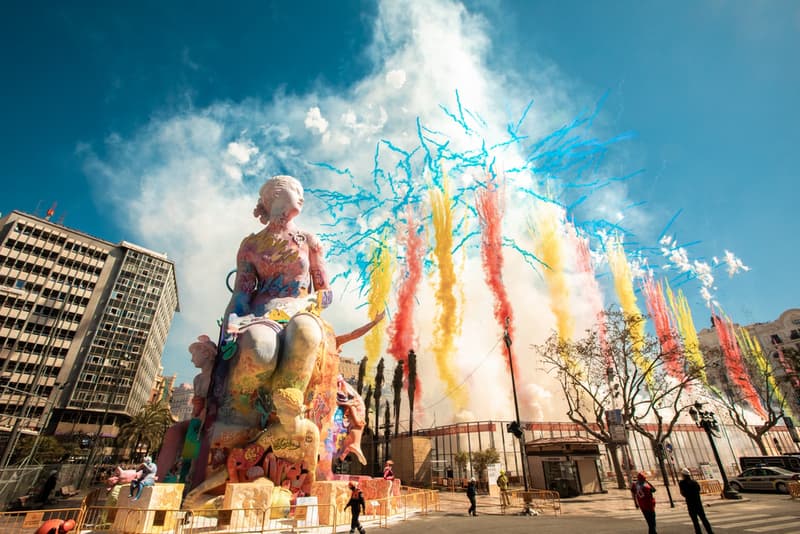 2 of 4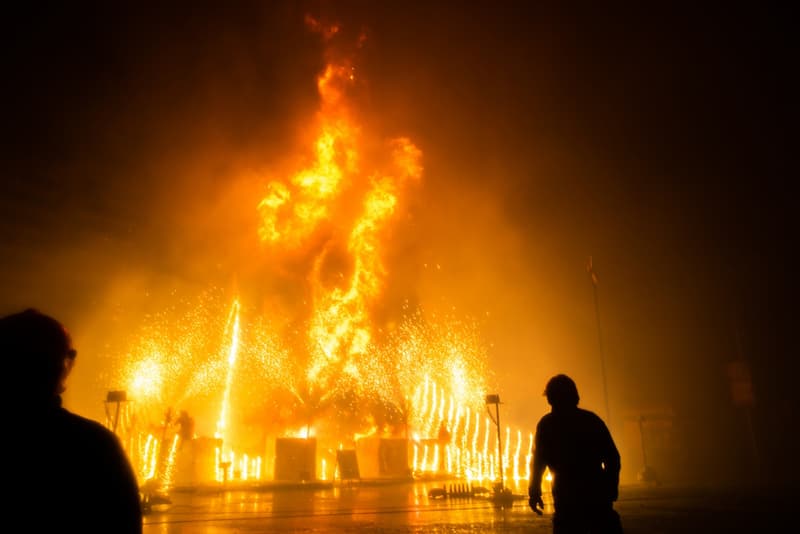 3 of 4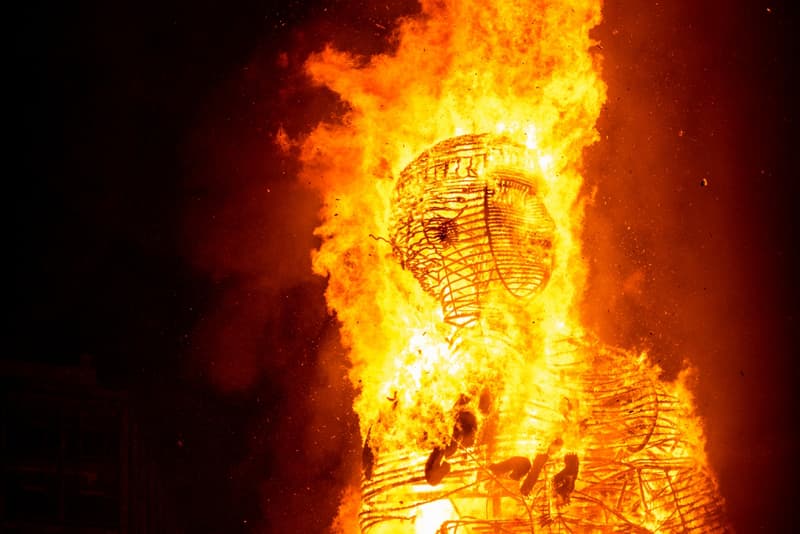 4 of 4
PichiAvo's 85-Foot Sculpture Set Ablaze For Spain Celebration
A Neoclassical sculpture covered with the duo's signature graffiti.
---
This past Tuesday, Valencia-born artists Pichi and Avo installed their 85-foot-tall Neoclassical sculpture that was completely covered with their signature graffiti. The artwork took over one year to create with the artists having used wood and cardboard to create its towering structure. The giant piece was made for the annual Las Fallas festival in Valencia, Spain to commemorate Saint Joseph.
The pinnacle of the event happened on midnight on March 19 when the duo's sculpture was set ablaze alongside 400 bonfires throughout the Spanish city. Get a closer look at the commemorative burning below.
For more standout presentations, take a look at teamLab's immersive exhibition at TANK Shanghai.