MATCHESFASHION.COM Takes the Pop-Up Shop to Sea With Italian Yacht Excursion
In partnership with Pellicano Hotels.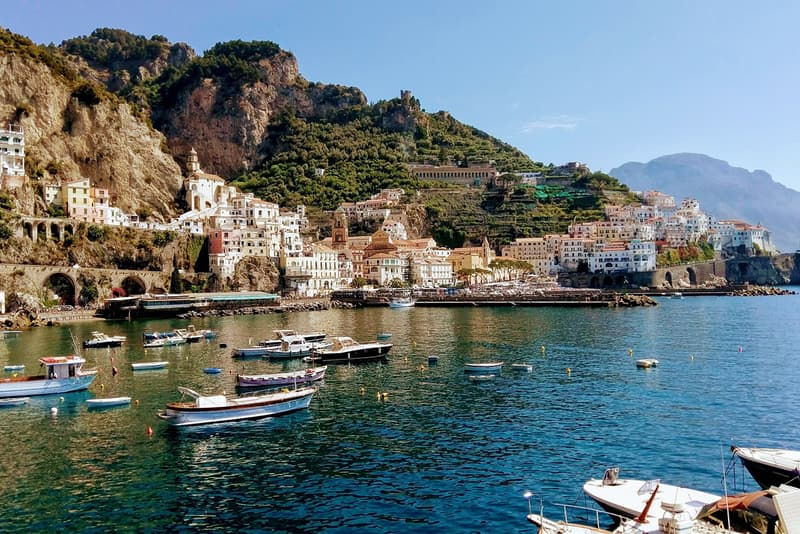 MATCHESFASHION.COM is bringing the pop-up shop concept to the sea with a Yacht excursion planned in partnership with Pellicano Hotels. The Il Pellicano x MATCHESFASHION.com Italian Grand Tour will kick off this May with an event at the retailer's 5 Carlo Place townhouse in London, before setting sail along the coast of Italy until the June finale.
At the London soirée, MATCHESFASHION.com will host customers for dinner and drinks as the official launch to the collaboration. In line with the theme, the boutique will be revamped to emulate the aesthetic of the Il Pellicano, including updates to the interior design, cafe menu, and the offering of Italian-themed discussions throughout the duration of the campaign. A few weeks post-kickoff, customers will have the opportunity to board a 1930s yacht, which will be transformed into a resortwear shop curated by Pellicano Hotel Group CEO Marie-Louise Scio and stylist Robert Rabensteiner. Over the course of eight days, the vessel will make stops at three of Pellicano's hotels, including Hotel Il Pellicano in Tuscany, Mezzatorre in Ischia, and La Posta Vecchia near Rome, exposing its patrons to some of the country's leading spots across food, culture and hospitality.
"Travel is such a key part of our customers' lifestyle and something they respond to so well. It felt like the perfect next step," said Jess Christie, chief brand officer at MATCHESFASHION.COM.
Scion added: "Fashion has always been part of the hotel's DNA. Plus many designers have come to the hotel, and we even have a little shop, so there's definitely a connection [to fashion]."
The Il Pellicano x MATCHESFASHION.COM Italian Grand Tour starts May 15 in London and ends on June 7 in Italy.
For more fashion pop-ups, take a look inside Opening Ceremony's '70s-Inspired Dries Van Noten concept.