Pharrell Williams Opens up About His New Netflix Series for Kids, 'Brainchild'
Educating and entertaining at the same time.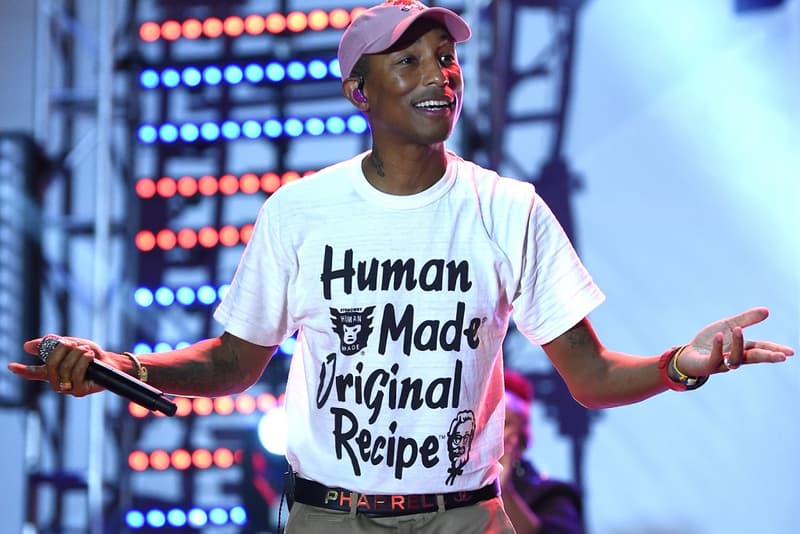 Pharrell Williams is filling the role of executive producer for the new Netflix series Brainchild. A children's program from Atomic Entertainment, Brainchild is billed as a spin-off of that production outfit's National Geographic show Brain Games. Brainchild aims to teach young viewers about technology, current events and science in a way that's as entertaining as it is educational.
"I got involved with Brainchild because there is a desperate need to raise awareness about the importance of science with our youth," Pharrell Williams shares with Variety, speaking to the outlet for an exclusive profile. "We must edu-tain."
"Prepare to have your minds blown," Pharrell wrote on Instagram back in November of last year. "I worked with the masterminds of Brain Games on a show that will empower kids by approaching STEM topics in a cool, new way and to provide anOTHER way into science."
Brainchild came to fruition following a chance encounter between Atomic Entertainment founders Jerry Kolber and Adam Davis and Pharrell at the WME offices in Los Angeles. "Pharrell had gone to the TV department at WME and mentioned that he wanted to do a show that could leverage his new platform with kids," Kolber explains to Variety. "By chance, he also mentioned that he loved watching Brain Games at home with his wife and kid, and that's how it all started."
"My own daughter loved the show," Adam Davis adds. "I would show her rough cuts and she was going bonkers over it as a 7-year-old; she couldn't get enough."
"It's especially important to me to get STEAM-focused programming in front of minority communities," Pharrell explains. "That's because at the core of the plight of children of color in this country is a lack of access to actionable education … My son is now old enough to watch Brainchild, so we watch it together and he finds the show super entertaining."