Future Previews New Music & Teases Next Album
Is the follow-up to 'The WIZRD' on the way?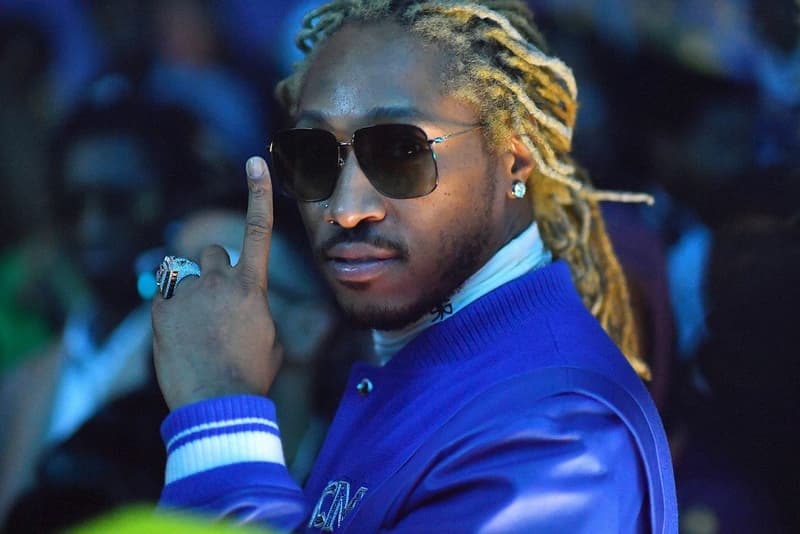 A couple weeks after releasing the official music video for "Goin Dummi," Future teases next project and introduces listeners to his current sonic and artistic direction. Specifically, the Atlanta superstar has taken to social media to share a snippet of an unreleased, presumably-new track, alluding to a forthcoming follow-up to this past January's The WIZRD LP. Although official details regarding Future's upcoming releases are currently unavailable to the public, he has been very active in recent years.
Although Future's most recent studio album is only a couple months old, it wouldn't be a huge surprise if he decided to drop another full-length release in the near future; since he first burst onto the scene in 2010, Future has been relatively consistent when it comes to dropping new music. In the past five years alone, the 35-year-old phenom has released six studio albums; since 2015, Future has also served up five full-length collaborative projects with mega-stars like Drake, Juice WRLD and Young Thug. There's more than enough demand for new Future music as well: less than two months ago, eight songs from The WIZRD topped the Billboard Hot 100 chart.
We'll keep you updated as more information concerning Future's next major release becomes available. You can check out the aforementioned clip of Future's new track below.
For more, revisit Future's "Never Stop" visual, which dropped at the beginning of last month. "Never Stop" serves as the intro-track on Future's The WIZRD.
New Future snippet from his Instagram story ?

HNDRXX 2 OTW pic.twitter.com/yQRMBIShHP

— FUTURE FANPAGE (@FreeBandHndrxx) March 20, 2019