Tom Brady Announces Patriots Departure
Brady's contract only recently allowed him to become a free agent.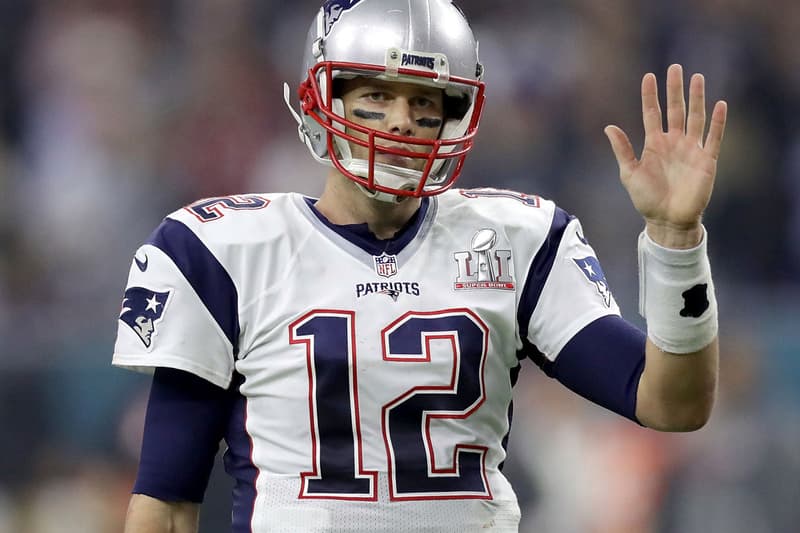 Tom Brady's reign with the New England Patriots has come to a sudden end. On Instagram, the star quarterback published a text post confirming his departure from the team having just become a free agent.
Brady joined the Patriots in 2000 and since won six Super Bowl titles with the team. The final two years of Brady's contract with the Patriots, 2020 and 2021, were voided after the 2019 season — because the team didn't pay for a franchise tag, he then became a free agent, though contract negotiations were reportedly in the works prior to this year. In his two-part message, Brady thanked Patriot owners the Kraft family, coach Bill Belichick and his teammates.
"Although my football journey will take place elsewhere, I appreciate everything that we have achieved and am grateful for our incredible TEAM accomplishments," he wrote. "Everything we have accomplished brings me great joy … Our team has always set a great standard in pro sports and I know it will continue to do just that." Speaking directly to the fans, Brady said, "I thank you from the bottom of my heart and I will always love you and what we have shared – a lifetime full of fun memories."
Unsurprisingly, Brady hasn't announced his future plans, whether or not they even involve playing football.
Meanwhile, the NFL recently lightened its restrictions on marijuana testing.