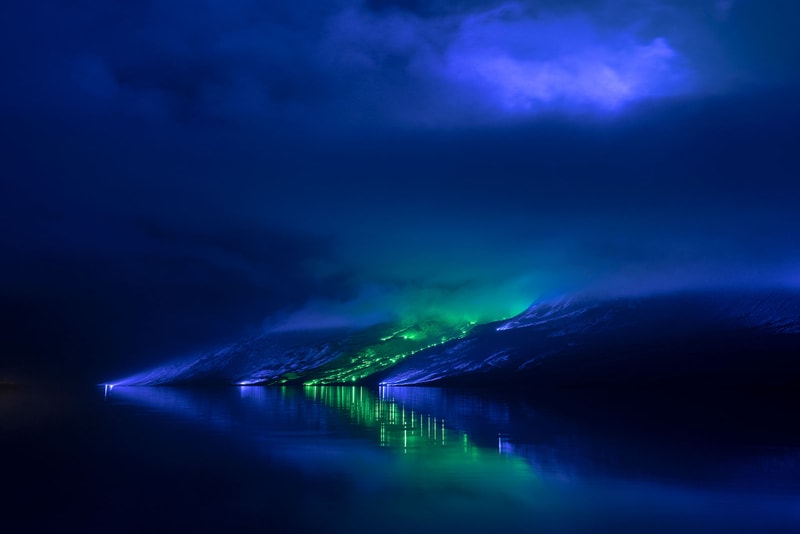 Kari Kola Installs Largest Site-Specific Light Artwork in Ireland
'Savage Beauty' captured in a luminous video.
---
Finnish artist Kari Kola has installed the largest site-specific light artwork ever created across Ireland's sprawling Connemara mountains. The luminous installation is comprised of 1,000 vibrant, pulsating lights spread over a distance of approximately three miles. These lights are powered by 16 generators that were meticulously placed into position using helicopters. As for the work's title Savage Beauty, the artist was inspired by Oscar Wilde who referred to the mountainous region as a "savage beauty."
The work was meant to be experienced in person as part of the Galway 2020 European Capital of Culture program. However, due to precautionary measures over the coronavirus outbreak, locals in Ireland and tourists are unable to catch it firsthand. Fortunately, the artist hired a team of video specialists to capture the work in a stirring clip.
Get a closer look at Savage Beauty by watching the video below.
Elsewhere in art, check out the best artworks releasing this week.