Your First Look at Steven Spielberg's Upcoming 'West Side Story' Film
Spielberg and screenwriter Tony Kushner are looking to right some wrongs from the original.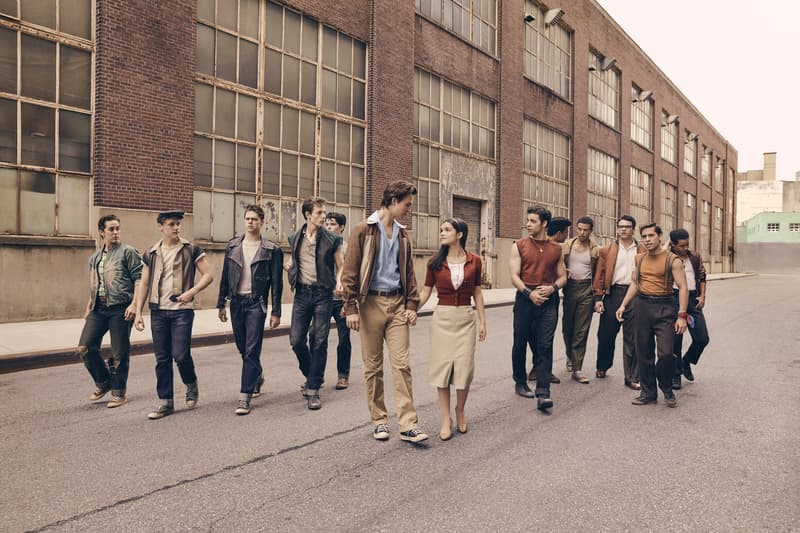 Several photos from Steven Spielberg's upcoming adaptation of West Side Story surfaced courtesy of Vanity Fair and 20th Century Studios. The collection of images showcases the cast, including stars Ansel Elgort and Rachel Zegler as Tony and Maria, respectively. Rito Moreno (Anita from the original actress from the 1961 film) will return in this retelling as the owner of the corner store.
The photos below alluded to several hallmark moments from the original musical, while also showcasing the diverse cast of the film. The story of West Side Story is similar to Romeo & Juliet, as it follows teenagers Tony and Maria falling in love in 1950s New York City despite having affiliations with rival street gangs, the white Jets and Puerto Rican Shark.
According to the actress, Spielberg and screenwriter Tony Kushner "really wanted to right some…should I say wrongs? I don't know if that's…yes, that's fair, because the [1961] film had a lot of things that were wrong with it, aside from the fact that it had a lot of things that were very right." She also notes that the original movie featured many white actors with brown makeup playing Puerto Rican characters and that she was one of few Puerto Rican actors in the cast. "[Having a diverse cast is] what they were trying to fix and ameliorate, and I think they have done an incredible job."
Check out the images below, and catch Spielberg's West Side Story when it premieres December 18.
In other entertainment news, Universal Studios to release movies currently in theaters as $20 USD rentals.