Amazon is Hiring 100,000 New Employees to Support Increased Demand
At the same time raising its hourly pay rates.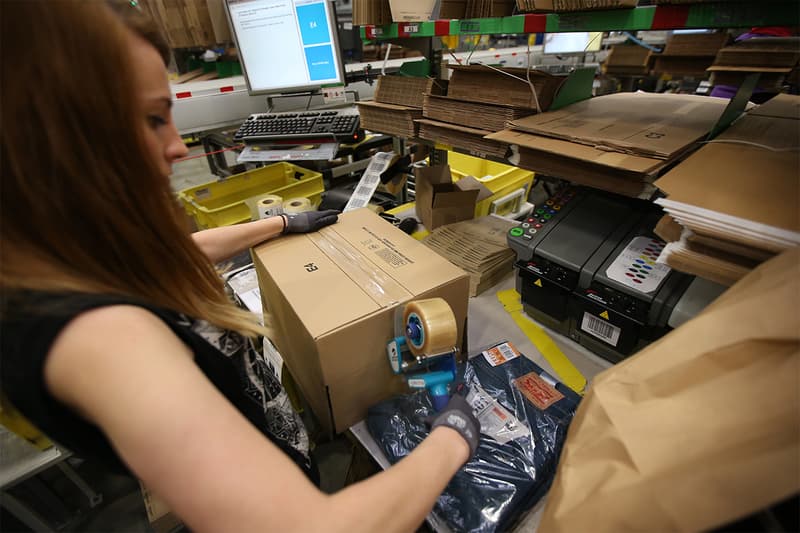 Given the priority of social distancing in order to curb the coronavirus outspread, as well as the shortage of stocks at many retailers, a significant amount of consumers have now moved to online shopping to get hold of their much-needed supplies. In light of this massive surge in demand, Amazon has announced that it is facing an unprecedented shortage in its workforce, which it hopes to remedy by creating thousands of new roles.
According to a new post from Jeff Bezos' company, a whopping 100,000 new positions within its warehouse and delivery network teams have now opened up. More than just supporting its own ability to meet increasing demands from consumers shopping from home, Amazon also says it hopes to help those whose jobs have been affected by the slowing economy, which has had a particularly strong effect on the hospitality and tourism industries. For this reason, the company has said that they're hoping to take in more people with work experience in those fields, at least until their previous employers can bring them back on board.
Aside from new hires, the online retail giant also hopes to show its appreciation to its hardworking staff who continue to perform despite the virus outbreak. To do so, Amazon has announced that it will be making a $350 million USD investment to increase the wages for workers across the US, Europe, and Canada, with Stateside workers being paid an extra $2 USD per hour through till the end of April. UK employees will be paid £2 GBP more per hour, while workers in the rest of Europe will similarly be paid an extra €2 EUR per hour.
To learn more about the new opportunities, head over to Amazon's website now.
Elsewhere in coronavirus-related news, the production of Saturday Night Live has now been put on hold indefinitely.