Statik Selektah & Termanology Announce New 1982 Album 'The Quarantine'
Sharing the project's first track, "Relatable" feat. KOTA The Friend & CJ Fly.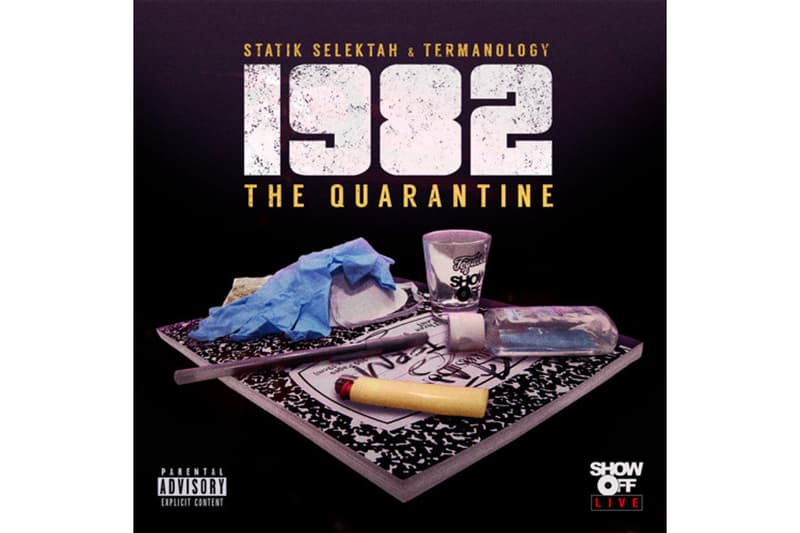 Statik Selektah and Termanology have reunited as 1982, announcing a new project conveniently titled The Quarantine. The reunion marks the first collaborative project from the duo in two years and was crafted during an 11-hour livestream that occurred on March 14.
To commemorate the news, 1982 has delivered the project's first track, the KOTA the Friend and CJ Fly-featuring "Relatable." The track brings sees a contemporary take on New York's boom bap roots taking hold, with the three rappers offloading laidback bars and deliveries over soothing piano chords and snappy percussion.
Other features on The Quarantine will include Ufo Fev, Marlon Craft, Haile Supreme, News, Lil Fame, Allan Kingdom, and more — the full tracklist is available to view below. The project will officially arrive on March 20, with vinyl LP options available to preorder here.
For related news, Statik Selektah is also getting ready to release his new album, The Balancing Act.

The Quarantine Tracklist
1. Pandemic
2. Relatable ft. Kota The Friend & CJ Fly
3. Another Day ft. Ufo Fev & Marlon Craft
4. This Too Shall Pass ft. Grafh & Haile Supreme
5. Love Don't Stop ft. Nems
6. All Facts
7. Morphine ft. Lil Fame
8. Walk With Me ft. Lil Fame & Tek
9. You Know What Time It Is ft. JFK
10. Does It All Even Matter ft. Allan Kingdom & Stat Diddy