Logitech Launches New MX Vertical Mouse With Advanced Ergonomics
Putting you in a natural handshake position.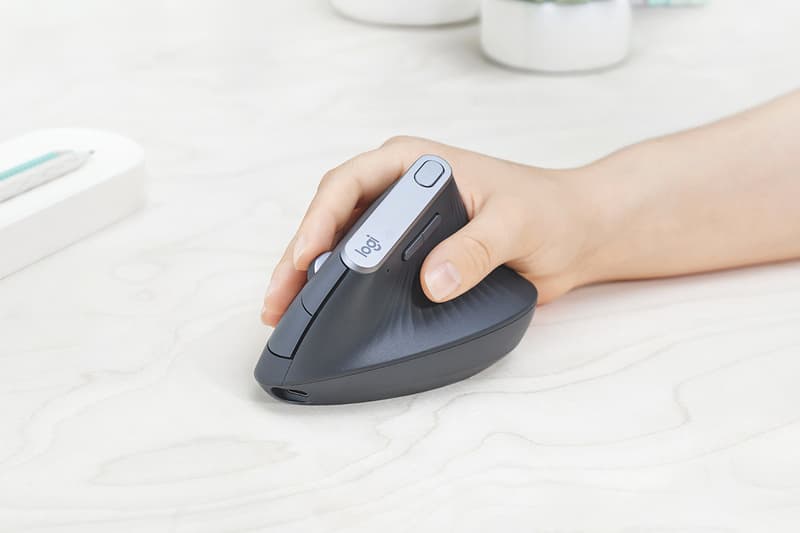 Continuing on with its endeavor to create ergonomic tech devices with better functionality, Logitech has now released a new MX Vertical mouse with a rather unique design.
Standing almost upright with its grip surface tilted at a 57-degree angle, the mouse has been specifically designed to put you in a handshake position, which according to the brand reduces the pressure on your wrist and decreases muscular stress by up to 10 percent. With a 4,000 DPI sensor and a dedicated cursor speed switch, the MX Vertical even demands less than four times the usual hand movement on a regular mouse. It's textured with a rubber surface to provide a more secure grip, and the device charges extremely quickly via a USB-C cable. One full charge can give you a whopping four months of usage, while a one-minute charge can give you up to three hours. It can even pair with three different devices at the same time, with a designated button for you to toggle between them.
For those interested, Logitech's MX Vertical Bluetooth mouse is now available over on the company's website, going for $100 USD. Head over to grab yours now.
Elsewhere in tech, Saint Laurent Rive Droit has teamed up with Lomography for a set of 35mm cameras.