Dua Lipa Releases Sophomore Studio Album 'Future Nostalgia'
Arriving one week early.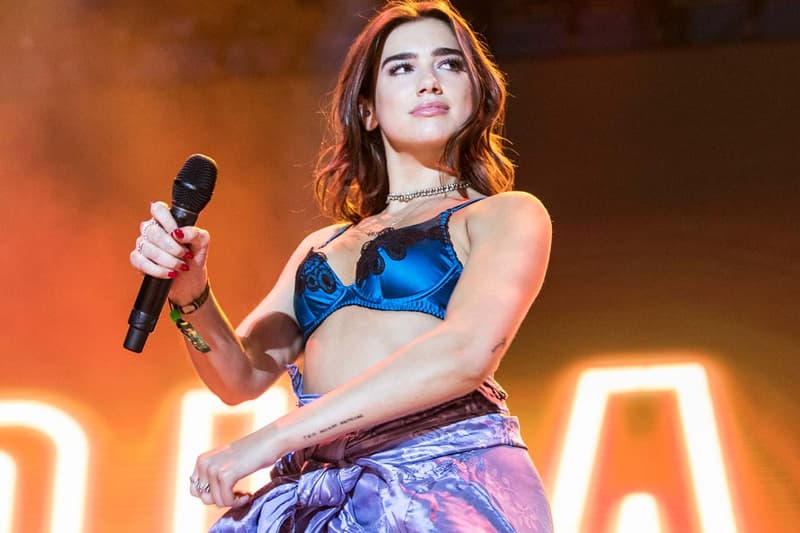 After live-streaming her second studio album on YouTube this week, Dua Lipa has delivered on her promise of an early release for Future Nostalgia. The English singer shared the 11-track project today, dropping off a bubbly mix of pop tunes about love and heartbreak.
Counting no features on the entire line-up, the album starts on a funky high note with its namesake, "Future Nostalgia." Dua Lipa then quickly transitions to a warning on love in her previously released single "Don't Start Now," and offers another gentle reminder in "Cool."
But as the relationship narrative in pop albums tend to go, there were also plenty of suggestive ballads — "Levitating" and "Good in Bed" among them. Hints of the 80s were prevalent as well through several old school references, including Olivia Newton-John's "Let's Get Physical" as an obvious influence on Lipa's own record "Physical."
"I hope [the album] brings you some happiness," Lipa said on Instagram live when announcing she'd moved up the album's release date, originally set for April 3. "And I hope it makes you smile, and I hope it makes you dance. I hope I make you proud."
Listen to Future Nostalgia in full now by streaming it below. For more from Dua Lipa, check out her recent visuals for "Break My Heart."