Best New Tracks: PARTYNEXTDOOR & Rihanna, Rosalía, Knxwledge & More
Sorting through one of 2020's busiest weeks in music for 10 essential tracks.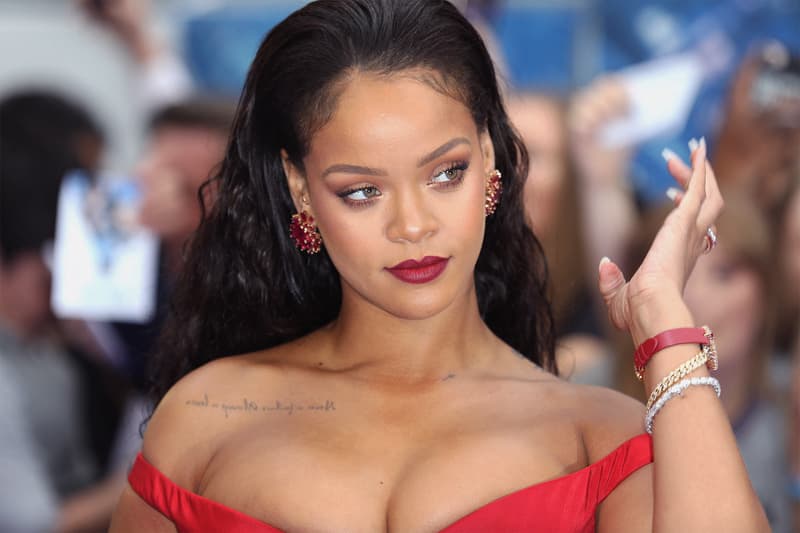 This week, artists banded together to livestream, release surprise singles, and push their respective projects forward to help their fans deal with the isolation and self-quarantine of the current Coronavirus (COVID-19) pandemic. With people across the globe staying at home to stay safe and healthy, music has played an integral part in uplifting and providing some joy even with the steady stream of concert and festival cancellations. PARTYNEXTDOOR returned from a three year hiatus to release his PARTYMOBILE project and even sat down to talk about it. Features from Drake and Rihanna helped amplify the album, but his honesty, vulnerability and production really drove it home. Elsewhere, Rosalía dabbled with autotune and heartbreak and prolific producer Knxwledge debuted 22 new nostalgic grooves and reconnected with his NxWorries partner Anderson .Paak. Kehlani filmed her latest music video on her MacBook's grainy webcam while quarantined. Check out HYPEBEAST's 10 essential releases of the week in the latest Best New Tracks installment below.
---
PARTYNEXTDOOR – PARTYMOBILE
PARTYNEXTDOOR managed to get a Rihanna feature for the first time in three years. He also made sure that it, paired with Drake and Bad Bunny collaborations didn't overshadow his efforts on PARTYMOBILE. Open, honest and at times indulgent in its self-hatred, PARTYMOBILE never fails to be self-aware either. These are vulnerable, isolated heartbreak records disguised as pop-driven anthems accessible to the masses. "I think maybe four months ago when I had just started the mixing process for the album, Drake and my team called me and reminded me of this demo that I did and she was on board, he told HYPEBEAST in a new interview. "She ended up loving the record. It's very self-aware, it's a conversation."
Listen: Spotify | Apple Music
---
Rosalía – "Dolerme"
Rosalía released her latest track, "Dolerme," or "Hurt Me" with a message of solidarity about quarantine. "I was going to put my energy and my heart into doing something for others in my own way. I know what I do as an artist may seem expendable, for some it will be, but for me to be able to make music is good for my mental health," she wrote. "Dolerme" is hardly expendable. Shween e finds her perfect balance between her traditional Flamenco roots and some addicting melodies infused with autotune. Get excited for what's next.
Listen: Spotify | Apple Music
---
Run The Jewels – "Ooh LA LA" ft. DJ Premier & Greg Nice
Run The Jewels with an extended budget for golden era hip-hop samples? That's a scary sight. Killer Mike and El-P return at the perfect time: in a political climate, an election year no less, full of polarization and plenty to be angry about. "Ooh LA LA" taps DJ Premier and hip-hop veteran Greg Nice for a piano-driven sample and addicting riff from Gang Starr's "Dwyck." El-P and Mike wax about political corruption, the republic and a tiny dose of anarchy.
Listen: Spotify | Apple Music
---
Knxwledge – 1988
It's been 5 years since the last Knxwledge x Stones Throw album release, but the prolific producer has been all over the map, dropping a catalogue of work that most would fail to do in a lifetime. From Meek Mill remixes to Anderson .Paak collaborations, Knx has kept himself and listeners occupied. On 1988 he delivers a collage of tongue-in-cheek vocal samples, gospel grooves and reminders to stay grateful and stay present. It's timely, nostalgic and should be added to your rotation, just don't call it a lo-fi beat to relax/study to – it demands more of your attention than that.
Listen: Spotify | Apple Music
---
Ari Lennox – Shea Butter Baby (Remix EP)
Ari Lennox has followed up her Shea Butter Baby debut album with three new tracks as part of her remix EP. She collides with Doja Cat, Smino and Durand Bernarr for fun and light tracks ready to break out of the house and enter car speakers for spring. Doja's lyrics are categorically risqué and Smino, per usual, brings some original flows to the table.
Listen: Spotify | Apple Music
---
Rich Gains – "Final Say" ft. Freddie Gibbs & Brian Fresco
If you're unfamiliar with Rich Gains, know that he came up during the golden age of hip-hop's blog era boom. He produced for the likes of The Cool Kids, Chance The Rapper, and even The Black Keys' Dan Auerbach as a member of the producing duo Blended Babies. He also build some serious relationship with Freddie Gibbs, serving as the main recording engineer on his and Madlib's Bandana. For "Final Say" Gibbs is at his usual best, rapping, ""Please believe it, I mean it, I make you see the truth/ Rolled another blunt and wrote 'F*ck Trump' on my Yeezy Boosts." Newcomer Brian Fresco holds his own too.
Listen: Spotify | Apple Music
---
Kehlani – "Toxic (Quarantine Style)"
Kehlani took some sips of Don Julio and decided to perform a dance routine worthy of a strip club in front of her MacBook's grainy webcam for her "Toxic (Quarantine Style)" music video. Usually this behavior might be deemed a bit toxic, but given the current climate, she gets an A+ for social distancing. Her year's been full of drama but it's all resulted in some serious creative growth from "Konclusions" to "Valentine's Day (Shameful)".
Listen: Spotify | Apple Music
---
Orion Sun – Hold Space For Me
Orion Sun's debut album Hold Space For Me hardly feels like her first full-fledged body of work. The singer-songwriter-producer touches on past heartbreak, loneliness, and finds the perfect middle-ground between different R&B eras, self-programmed, layered hip-hop drums and jazz grooves. Her music videos for the project, "Coffee For Dinner" and "Lightning" have been nothing short of excellent. "I feel like I'm a better friend, daughter, sister from a distance. Like if the sun got any closer we'd all die, but you can still feel it, you know?" She told HYPEBEAST in a recent interview.
Listen: Spotify | Apple Music
---
Father – "LYNCH MOB"
Father and Awful Records signee SEANTHOMMONEY teamed up for "Lynch Mob," and while the lyrics are at times degrading, in-your-face and confrontational, the song is light, the flows melodic and the pitches upped an octave. It's that contradiction that Father has championed his entire career and it works just as much here on "Lynch Mob" as it has in the past.
Listen: SoundCloud
---
Conway The Machine and The Alchemist – "Shoot Sideways" ft. ScHoolboy Q
After announcing their Patta 'LULU' Capsule Collection, Conway the Machine and The Alchemist wasted no time in dropping their upcoming EP's first single with "Shoot Sideways." The duo reached out to ScHoolboy Q for the chorus, while Conway handles 90s hoops references and witty cocaine bars.
Listen: Spotify | Apple Music