No One Wants to Claim Lofi Hip-Hop. So Why Is It Still so Popular?
Even as the genre draws huge numbers of listeners, producers refuse to be tied to the label.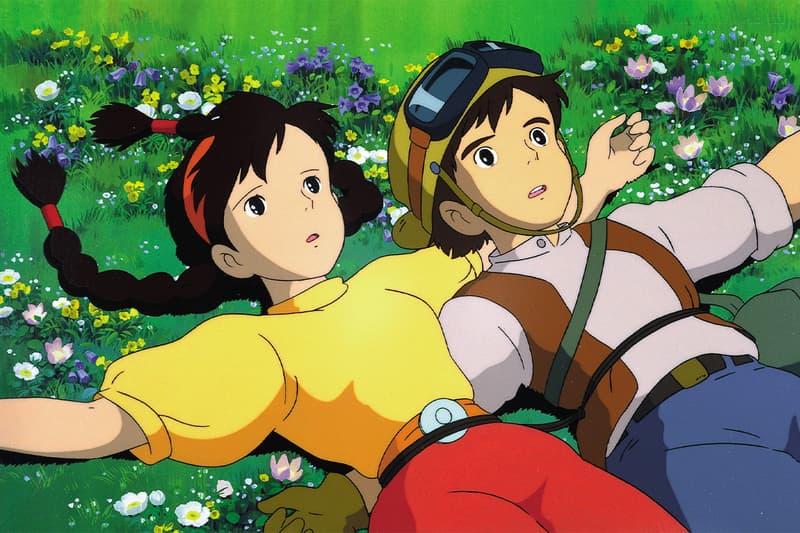 The brief disappearance of ChilledCow's lofi hip hop radio – beats to relax/study to on YouTube in early March 2020 sent the internet into a rage. What YouTube deemed to be a simple "mistake" on their end actually cost the channel big numbers — in the two years that video had been live, it had accumulated over 13,000 hours in continuous stream time and an overall viewership of 218 million.
Listeners quickly took aim at the video platform and took to Twitter to accuse it of unjustly removing the stream for copyright infrigement; some made jokes that the looping anime girl GIF finally finished her homework, but even more shared their own personal connections to what they thought was an inexhaustible source of music.
The over-the-top backlash YouTube received plus the countless other active livestreams and Spotify playlists paint a vivid picture of the supply and the demand for the lofi genre. But the despite the genre's obvious popularity, producers who fulfill that demand are choosing to distance themselves from the label of "lofi hip-hop," as they move away from the genre's distinct sound.
For producers like eevee, it's simply a matter of refusing to any kind of restrictive label. But others like tomppabeats and idealism eschew the idea of genres altogether, either because they prefer to leave it up to their listeners to decide on a label or because they've just grown out of the style.
"I don't really hold myself up to any label anymore. I'd like to think it's for someone else to say if it's this thing or that, or whatever they can come up with," tomppabeats says. idealism adds, "In the last two years I have distanced myself a lot from the typical lofi hip-hop stuff, and ventured more into making music that is influenced from different genres such as ambient and downtempo. I don't really have a 'genre' I identify with."
Lofi hip-hop transformed into a musical phenomenon despite its producers' refusal to claim the style, but the genre's simplicity and general accessibility are responsible for both its popularity and its downfall.
"I think anyone can get into it and start producing lo-fi. It's not rocket science. If you can sample, you can produce it," idealism says. "It's so easy to listen to. It's very simple music — beats are usually uncomplicated, chords and melodies are simple to follow and predictable. Yet it gives you that 'good feeling.'"
"I think anyone can get into it and start producing lo-fi. It's not rocket science. If you can sample, you can produce it."
As tomppabeats explains, the freeform nature of lofi hip-hop also provides a space for musicians to discover how they can grow with the music, "It's a timeless sound which has such bare structure that makes people more inclined and welcome to put their print in it."
Lofi's simplicity and ability to help listeners focus are some of its main selling points. It's perhaps no surprise then that the genre would take off in a time when prolonged use of social media has caused many to feel anxious, depressed and overwhelmed. "[Lofi hip-hop] is calming and relaxing to listen to. It can help you de-stress and clear your mind, to forget your problems or deal with them in a better way that makes you feel more peaceful," eevee explains.
"Everyone is comparing their 'behind-the-scenes' to everyone else's 'highlight reels,' making us feel like we aren't working hard enough to be successful or happy," idealism says "Having a genre of music like this that is easily accessible and can help you wind down and relax from societal stress, especially among young people, has definitely helped in the massive expansion of lofi hip-hop."
But social media is also an important component in helping underground music go viral. YouTube, SoundCloud, Bandcamp and Spotify let users both listen to and add to a seemingly endless music discography with just a few clicks, which has significantly altered how audiences consume music. tomppabeats says, "[Music] is very passive for most people, as it always has been, but now we can kinda curate it more. We used to listen to the radio just to kill the silence, bearing through whatever the station was playing out."
However, lofi hip-hop's oversaturation also pushes a critical outlook of the genre. It receives criticism from music consumers about almost anything and everything, from the hackneyed looped anime GIFs to the overuse of the same samples and drum swings. As eevee puts it, "It gets boring at some point if everyone sounds the same." In a separate HYPEBEAST interview with Knxwledge, the producer admitted that he even finds himself questioning the lofi material he uploads on SoundCloud. "It's funny. I guess it's the new SoundCloud vibe-type sh*t. SoundCloud's not even tight anymore," he said. "I go on Soundcloud to post sh*t and I'm like, 'Honestly why am I doing this?'"
idealism also attributes producers' negligent approach to the sampling as one of the genre's downsides. "There have been many instances where people simply take a sample and add a kick and snare to it, without chopping it up too much, and call it a day. Admittedly I have also done that too, which is why I stepped away from sampling years ago," he explains. "I think that people should simply take the time to appreciate the proper sampling techniques and really learn how to turn a sample into your 'own thing.' But you have to ask yourself if what you have done is original enough."
"If you make music for money, you've already lost. You're not truly making music anymore."
Lofi hip-hop's simplicity only adds to the genre's troubles, especially when money and record labels are involved. As the music caters for passive listeners, it's vulnerable to labels looking to capitalize its bare structure. "It's a shame because there are so many talented people and labels that put so much passion and love for the sound and have for years, but I sadly do not see any of these people reaping the benefits," tomppabeats says.
idealism follows, "You can clearly hear through the music who has done it for the money, and who has done it for the passion of it. If you make music for money, you've already lost. You're not truly making music anymore."
Even with the overbearing popularity, endless jokes and criticisms of the genre, lofi producers continue to work hard at their craft. They're aware that their music accompanies the everyday lives of hundreds of thousands of people, and can still evoke strong emotions in their listeners. "[Nostalgia] is a very easy and powerful emotion to tap in," idealism explains. "It makes people daydream and reflect on their lives and it creates a deeper and personal attachment to the music, which I think is fantastic."
"I've struggled a lot," eevee says. "I feel that people can hear that in my music and some can relate to it. It's beautiful to connect with people in this way — my music can make them feel a bit happier or less stressed. It gives so much more meaning to what I'm doing."