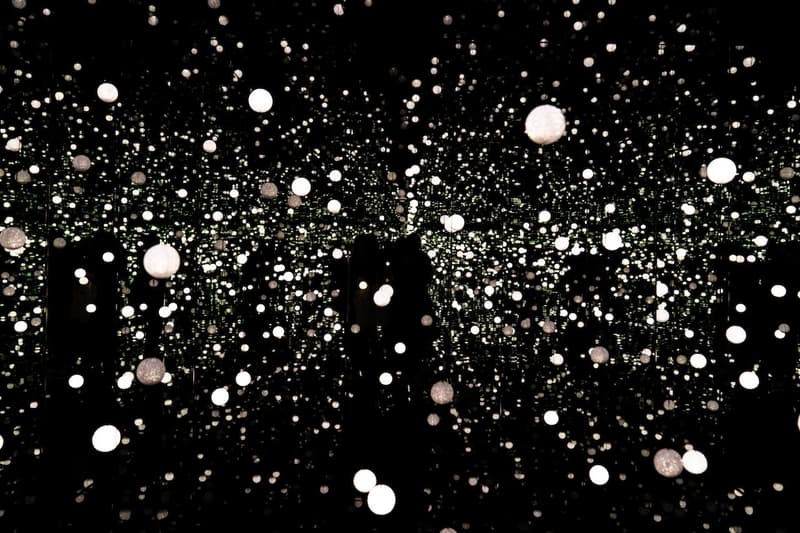 Hirshhorn Museum Postpones Yayoi Kusama's Immersive "One with Eternity" Exhibition
Which will spotlight three new significant acquisitions.
---
Originally scheduled to open April 4, the Hirshhorn Museum's highly-anticipated exhibition "One with Eternity: Yayoi Kusama in the Hirshhorn Collection" has been postponed to a later date. The news comes after cultural institutions, museums and galleries across the world have closed their doors in the wake of coronavirus. Building upon the Hirshorn's seminal 2017 exhibition "Yayoi Kusama: Infinity Mirrors," the new exhibition will pay tribute to the life and practice of Yayoi Kusama and affirm her legacy with three new acquisitions.
"One with Eternity" will showcase the Hirshhorn's permanent collection of Kusama's work, which features two of her famous Infinity Mirror Rooms, early paintings, photographs of the artist and sculptures, such as Pumpkin (2016) and Flowers—Overcoat (1964). Additions to the collection include Kusama's milestone, Infinity Mirror Room—Phalli's Field (Floor Show) (1965/2017), which is the artist's first immersive installation to transform the repetition of her earlier paintings and works on paper into a participatory experience. The exhibition will also debut one of Kusama's most recent rooms to the public.
New exhibition dates will be announced soon on Hirshorn's website.
In case you missed it, these are the 10 best virtual booths to check out during Art Basel Hong Kong 2020.
Hirshhorn Museum
Independence Ave SW &, 7th St SW
Washington, DC 20560