10 Best Virtual Booths to Check out During Art Basel Online Hong Kong 2020
Displaying works by Takashi Murakami, Futura, George Condo and more.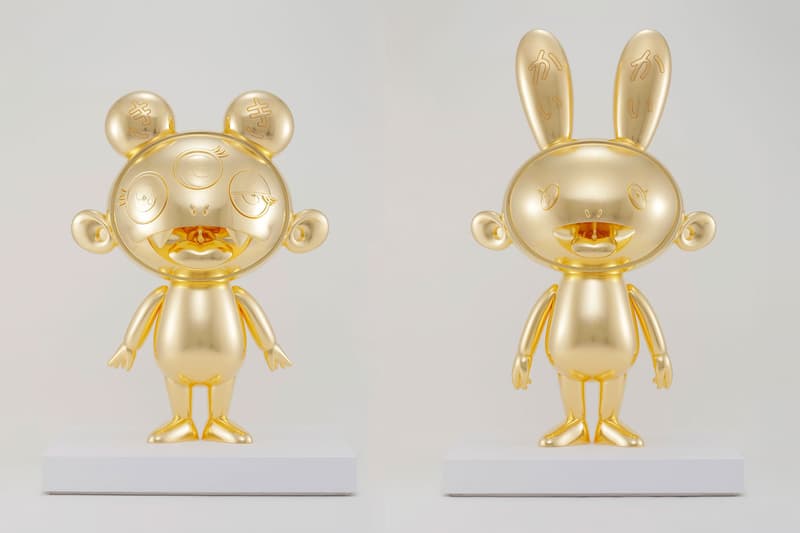 As arts and cultural institutions across the globe continue to close their doors to prevent the spread of the novel coronavirus (Covid-19), Art Basel is hosting its annual Hong Kong edition virtually for the first time. The international art organization announced the cancellation of its in-person fair last month.
On Wednesday morning, Art Basel Hong Kong's online viewing rooms launched to VIP guests for the first preview day, having overwhelmed the website's servers and causing them to crash for around 25 minutes. Despite the shutdown, the fair is still carrying out its virtual presentations that will allow collectors and art enthusiasts to purchase their favorite works directly from dealers who are participating in the digital initiative.
To help you navigate the hundreds of participating exhibitors who are running Online Viewing Rooms, we've selected ten international galleries that are showcasing unique works at this year's Art Basel Online Hong Kong edition. View the full list below and head to Art Basel's website to register for a free account to check out the virtual booths that are up until March 25.
Gagosian
Gagosian is featuring a total of 10 works from the studios and estates of today's most renowned artists including Takashi Murakami, George Baselitz, Jennifer Guidi, among many others. Highlights include Murakami's 727 Variant (2020) acrylic on shaped canvas featuring his signature Mr. Dob character, Baselitz's Die andere Seite vom Ölfleck (2019) from the artist's recent series of gold-on-black paintings, and Guidi's mandala-like composition An Instance of Becoming (2019).
Gagosian Online Viewing Room here.
Skarstedt
Skarstedt is showcasing works from its international roster of both emerging and established artists: George Condo, Eric Fischl, Mark Grotjahn, KAWS, Martin Kippenberger, Albert Oehlen, Richard Prince, David Salle, Sue Williams, and Andy Warhol.Highlights include Condo's The K-Mart Girl (2001) painting priced at $950,000 USD, KAWS' five-foot-wide Untitled (2018) abstract painting valued at $850,000 USD, and Warhol's Jackie (1964) silkscreen that is available to snap up for $1.5 million USD.
Skarstedt Online Viewing Room here.
NANZUKA
To commemorate the first iteration of the Online Viewing Room, NANZUKA presents Keiichi Tanaami's animation work entitled, The Laughing Spider. The iconic Japanese artist is widely known for his psychedelic compositions filled with illustrations of demons and motifs gleaned from real-life experiences. Accompanying these signature visual elements are new works that reference Tanaami's favorite artists including Chirico, Warhol, Lichtenstein, Jakuchu, and Escher.
NANZUKA Online Viewing Room here.
Kaikaki Kiki
Takashi Murakami aims to expand upon his Superflat contemporary art concept with a dynamic presentation for Kaikai Kiki's Online Viewing Room titled "The Dawn of Bubblewrap!" Highlighted works include mixed-media pieces by Futura that feature his abstract-meets-graffiti motifs, metallic ceramics of otherworldly figures by Otani Workshop, and pastel-colored oil compositions by Emi Kuriyama featuring intimate anime-inspired subjects.
Kaikai Kiki Online Viewing Room here.
David Zwirner
David Zwirner is hosting a virtual presentation entitled "On Painting: Art Basel Online." The online-exclusive exhibition features artists who explore the tradition of figurative painting. A total of 16 works are on virtual display, including new works by Jeff Koons that will be displayed at an upcoming solo exhibition at Florence's Fondazione Palazzo Strozzi. Moreover, notable pieces by Lucas Arruda, Michaël Borremans, Marlene Dumas, and Kerry James Marshall are also available to view.
David Zwirner Online Viewing Room here.
P.P.O.W. New York
For its Online Viewing Room, New York-based P.P.O.W is displaying significant works by Martin Wong, Kyle Dunn, Elizabeth Glaessner, Sanam Khatibi, Katharine Kuharic, Judith Linhares, Betty Tompkins, and David Wojnarowicz. When viewed as a whole, these unique pieces reflect the gallery's perennial commitment to championing diverse artistic practices while shedding light on topical issues including gender, sexuality, race and social inequality.
P.P.O.W. New York Online Viewing Room here.
Metro Pictures
Metro Pictures is currently presenting works by Andre Butzer, Cui Jie, Latifa Echakhch, Camille Henrot, Robert Longo, Paulina Olowska, Cindy Sherman, Gary Simmons, and Trevor Paglen. Highlights include Sherman's Untitled Film Still (1978) featuring a monochromatic "selfie" of the artist on a gelatin silver print valued over $1 million USD, Olowska's massive Crossword Puzzle with a She–Surprised (Krzyzówka z Zaskoczona) (2014) oil painting priced between $50,000 USD and $100,000 USD, and Robert Longo's Untitled (Arctic Wolf) (2019) charcoal on mounted paper valued up to $1 million USD.
Metro Pictures Online Viewing Room here.
Blum & Poe
Blum & Poe is presenting a selection of progressive work spanning diverse mediums including paintings, installations, sculptures, and works on paper. Participating artists include Yoshitomo Nara, Sam Durant, Julian Hoeber, Yukie Ishikawa, Friedrich Kunath, Mimi Lauter, and more. Standout pieces include Nara's Kleine Taucherin auf der Wolke (1996) minimalist work on paper priced between $100,001 and $250,000 USD, Kunath's How Could One Ever Think Anything is Permanent (2019) oil on canvas landscape painting priced up to $100,000 USD, and Durant's Empathy for Everyone (large version) (2018) electric sign with vinyl text installation worth $50,000+ USD.
Blum & Poe Online Viewing Room here.
Hauser & Wirth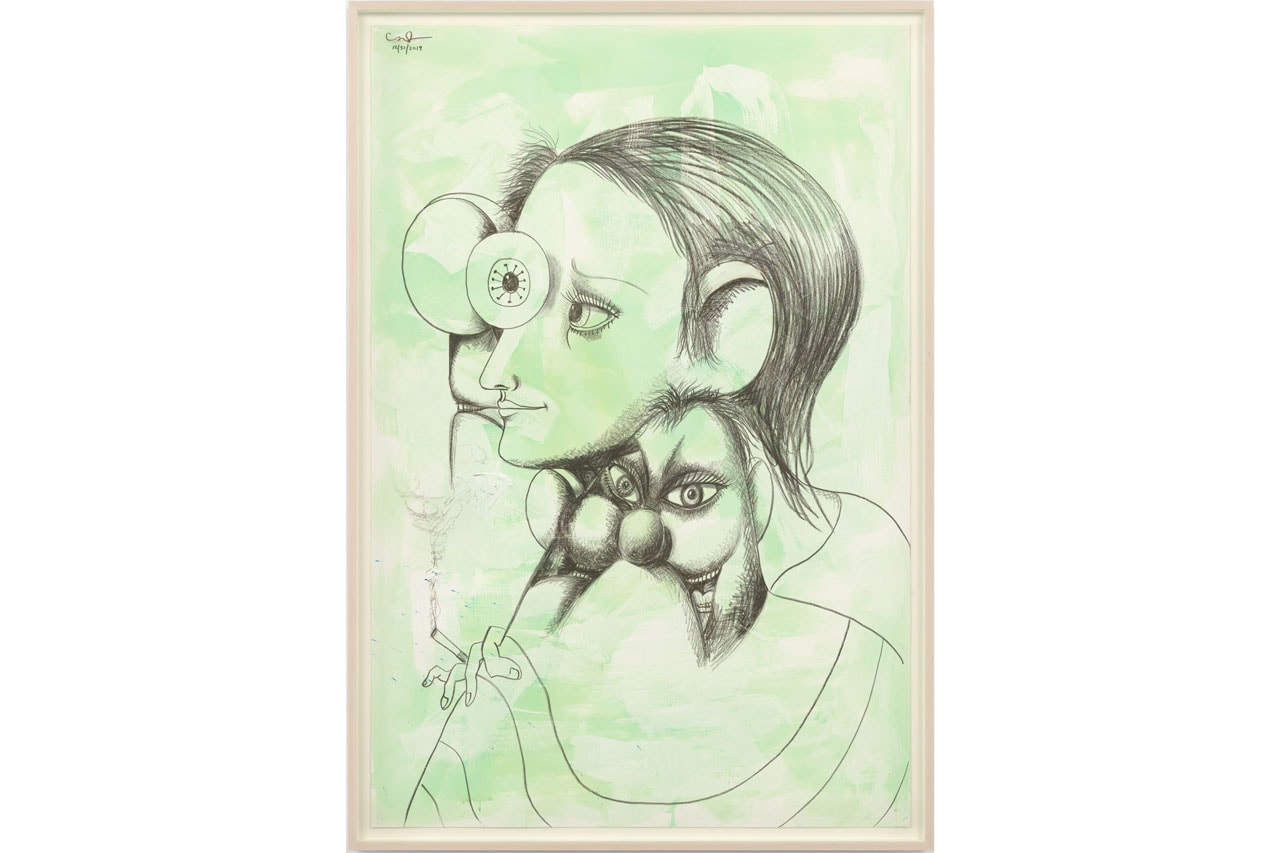 Hauser & Wirth explores form and color for its Online Viewing Room presentation. Highlights include Transformations (2019) by George Condo, "which foregrounds the primacy of drawing in the artist's practice," as per a statement, a painting from Jenny Holzer's Redaction series and a twisted metal work by the pioneering American sculptor, John Chamberlain.
Hauser & Wirth Online Viewing Room here.
Sprüth Magers
Last, but certainly not least: Sprüth Magers is displaying a diverse and dynamic range of international contemporary artworks. Highlights include a text-based work by Barbara Kruger that portrays her signature, bold visual language, a gilded canvas by Jenny Holzer that explores the disconnections between "word and image" and a painting by the late John Baldessari that playfully mixes found imagery with the artist's own additions in bas relief.
Sprüth Magers Online Viewing Room here.
Elsewhere in art, you can now download free coloring pages from over 100 museums and libraries.