Bon Iver Shares Live Recordings From 'Blood Bank' Reissue
With a portion of merch sales going toward coronavirus relief.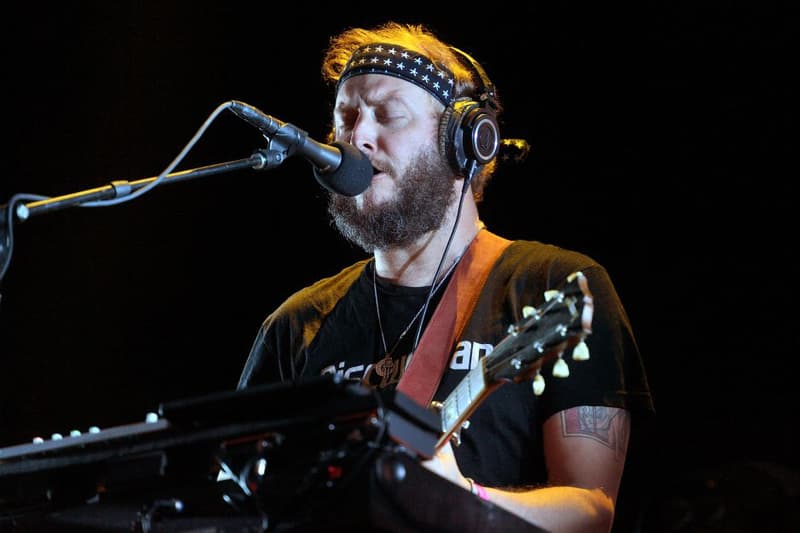 After announcing a 10th-anniversary edition of the Blood Bank album earlier this year, Bon Iver has released the reissued EP along with three live recordings. The live audio of "Beach Baby," "Babys," and "Woods" from the band's Dallas, London and Paris shows in 2018 can be heard, along with the previously released "Blood Bank" recording from Stockholm. The revamped four-track EP also includes an essay by longtime Bon Iver friend Ryan Matteson who "recalls the 'dangerous, challenging, genuinely trail-blazing' feelings that these songs first evoked, and the boundless evolution of Bon Iver that ensued," according to a press release.
Featuring new artwork by Eric Timothy Carlson and animation by Aaron Anderson, listen to the new recordings on YouTube below and other streaming platforms.
The band has also released new merch on its webstore including a new Blood Bank crewneck, with 10 percent of all sales going toward Feed My People and the Chippewa Valley Artist Relief Fund in Wisconsin in order to aid those who have been affected by the ongoing COVID-19 crisis.
In case you missed it, be sure to also check out our round-up of the best music documentaries to watch right now.