Coca-Cola, Michael Jordan and Star Wars Amongst Companies Leading the Licensing Race
A look at some of the top licensed collaborations from 2019.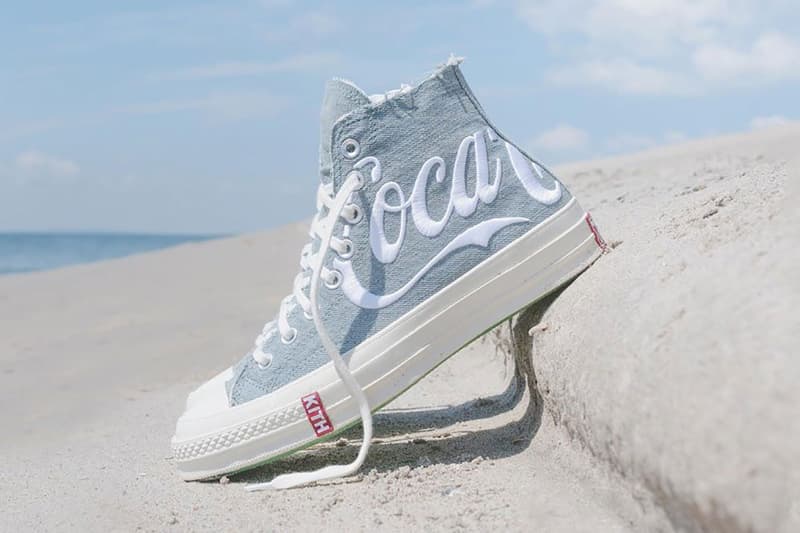 According to License Global magazine's research, global retail sales of licensed merchandise and services grew to $280.3 billion USD in 2018 with no sign of slowing down. On that note, the publication recently announced its third annual "The Influentials" report, which honors 40 companies – both historical and modern – that have had the greatest influence when expanding brands to reach multiple product categories – think collaborations of all types, from footwear to toys. Below are 10 companies on the list that have heavily reached the streetwear and footwear industries during 2019.
The Coca-Cola company comes as no surprise, as the beverage brand has had a major year in terms of licensed products. Footwear and apparel collaborations with KITH, TKW and Atmos Lab and lifestyle products like branded Tic Tacs and Medicom Toy BE@RBRICK are just a few examples of how the beverage company came in full force this year. Earlier this year, HYPEBEAST sat down with the brand's Head of Fashion to learn more about the internal workings of the company's licensing structure.
Star Wars also made the list for its continued efforts in the product space. Meister, adidas, UNIQLO, the aforementioned Coca-Cola and Instant Pot were among many brands that reminded us just how strong the force has been in 2019. There's even a Star Wars hotel set to open in 2021.
UNIQLO continues to set itself apart through its licensing deals, which typically take the form of T-shirt releases under the company's UT division. In 2019, UNIQLO UT collaborated with the likes of Sailor Moon, Weekly Shonen Magazine, KAWS and Makoto Shinkai, among many others.
Mickey Mouse is certainly a cross-generational star, but the character's nostalgic presence has seen an apparent revival in 2019. From fine art collaborations to fashion and footwear ones, the little guy has has truly made an appearance across all categories.
Hasbro's wide range of licensing deals make it a shoe-in for this list. Between its relationships with Disney's Star Wars and Marvel, as well as Netflix's Stranger Things, the toy conglomerate has been particularly successful as of late. Everything from Black Series Force FX Lightsabers to superhero tools like a Captain America Shield replica and Electric-Powered Iron Man Gauntlet released this year. Plus, Stranger Things Monopoly. Hasbro's Stranger Things deal is with Netflix, who also made the list for its monumental year in product licensing, including the Stranger Things x Nike collaboration.
Michael Jordan also graces the list, likely for the ongoing success of his Nike collaboration. Notable Jordan releases from this year include an upcoming Dior Air Jordan 1 High OG release and the Travis Scott Air Jordan 1 Retro High OG. This year also saw an abundance of retro models release, including the Air Jordan 11 "Bred" – proving just how iconic the collaboration has been throughout the years.
Toei Animation has taken Dragon Ball collaborations to the next level this year. AAPE, UNIQLO, F-LAGSTUF-F and Primitive Skateboarding are a few examples.
Viacom Nickelodeon's beloved SpongeBob SquarePants franchise has struck a nostalgic chord with consumers in 2019 – people just can't get enough of the yellow sea sponge. Most notably, the cartoon series teamed up with Timberland and Nike.
Read the full report in the most recent digital copy of License Global magazine on the publication's website.
Elsewhere in licensed products, we recently put together a list of some of the best sneaker collaborations with animation franchises in history.