Take a Look Inside Sneakersnstuff's Traditional-Meets-Futuristic Tokyo Flagship Store
The all-new outpost will open later this month.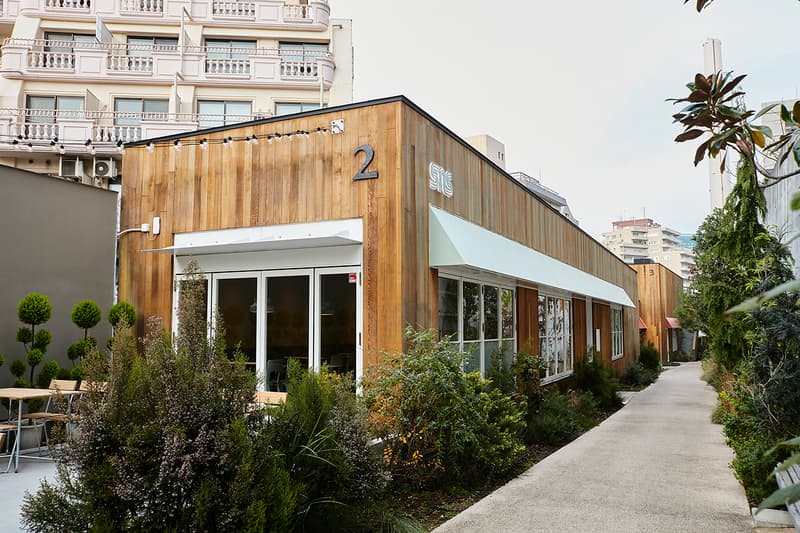 1 of 10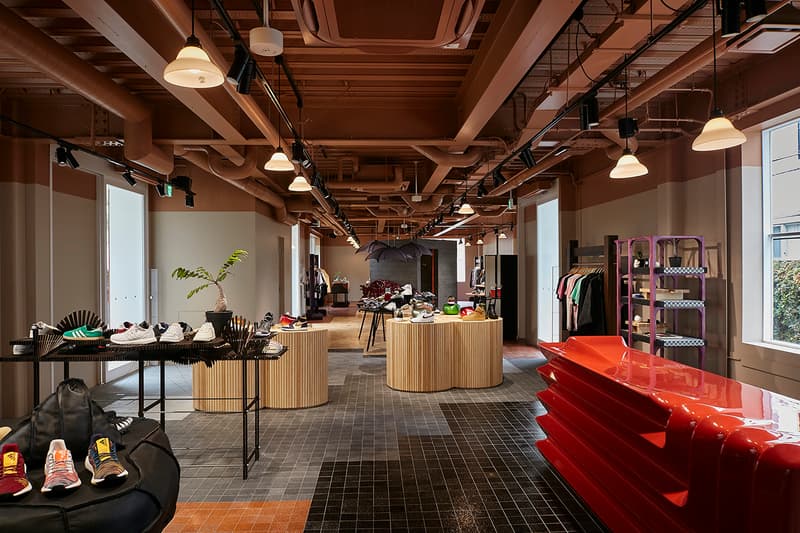 2 of 10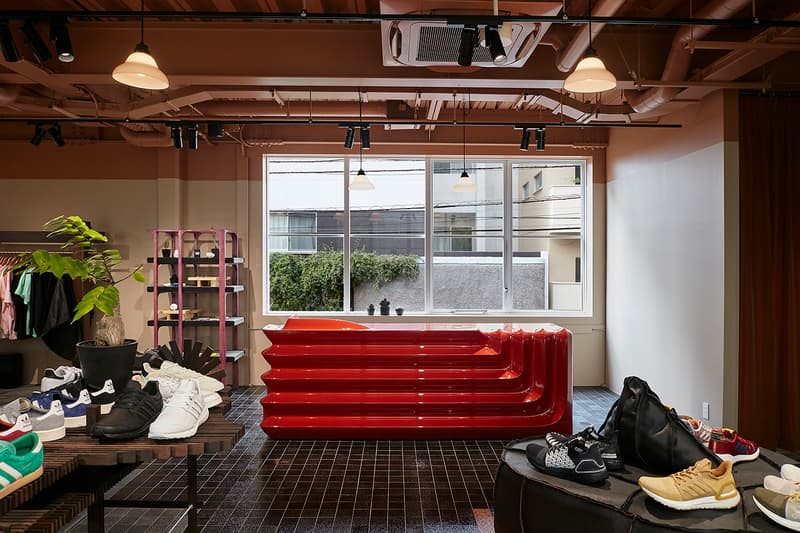 3 of 10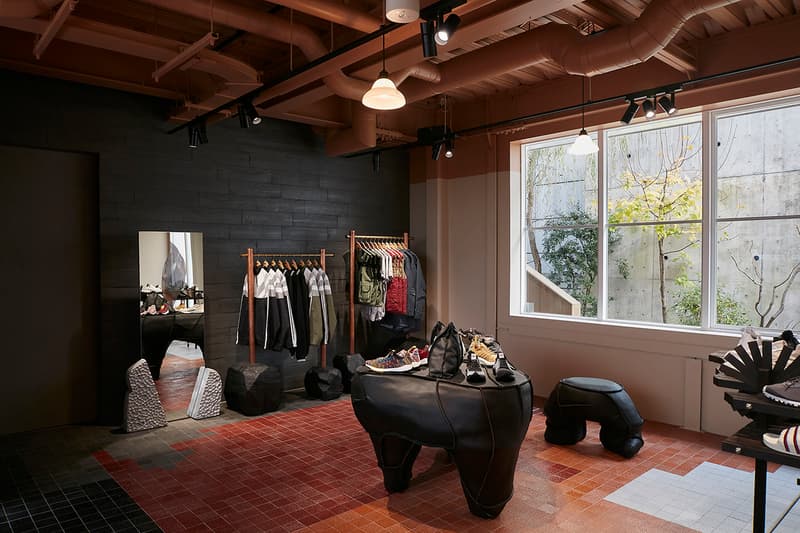 4 of 10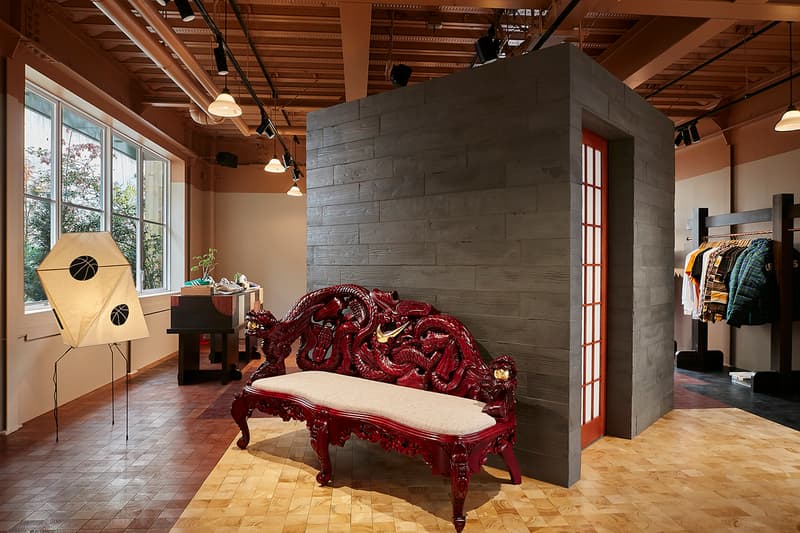 5 of 10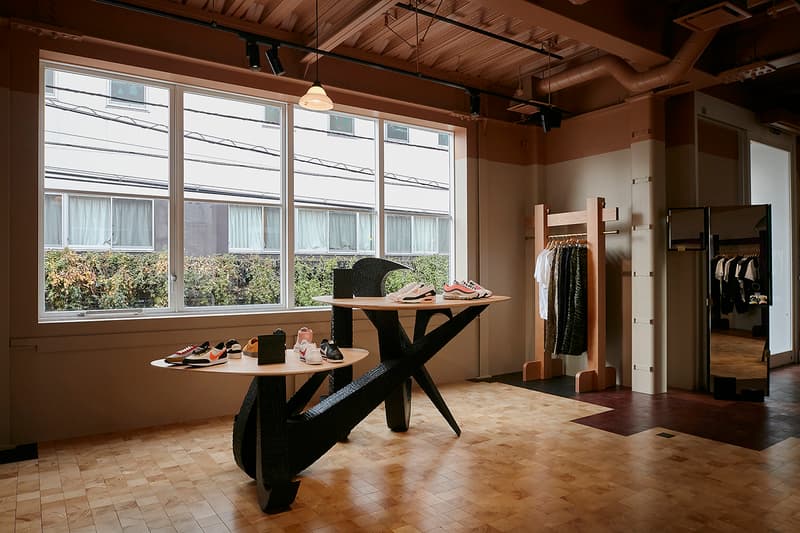 6 of 10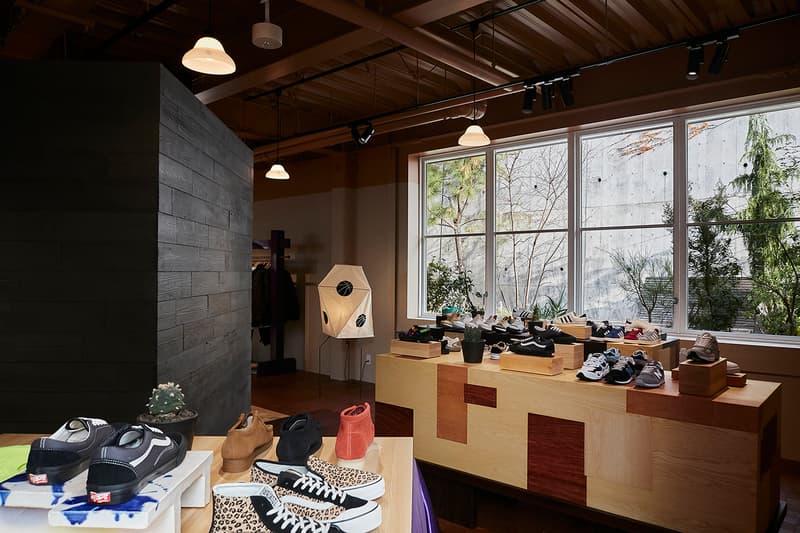 7 of 10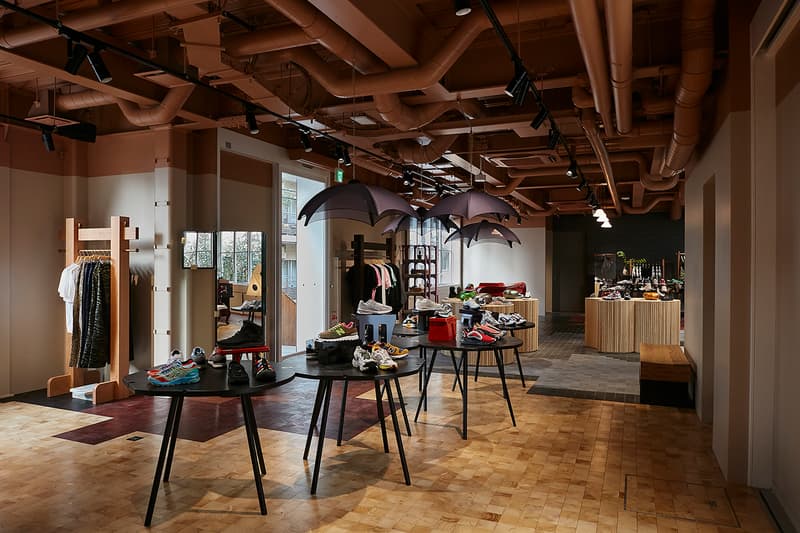 8 of 10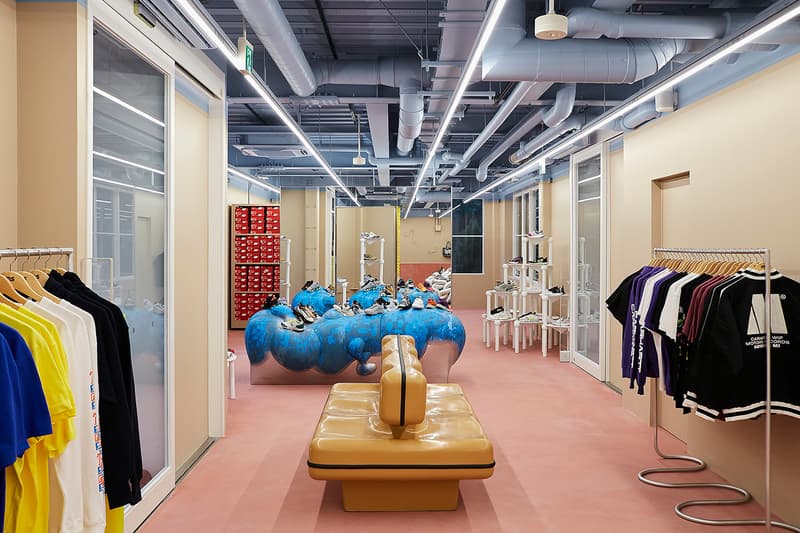 9 of 10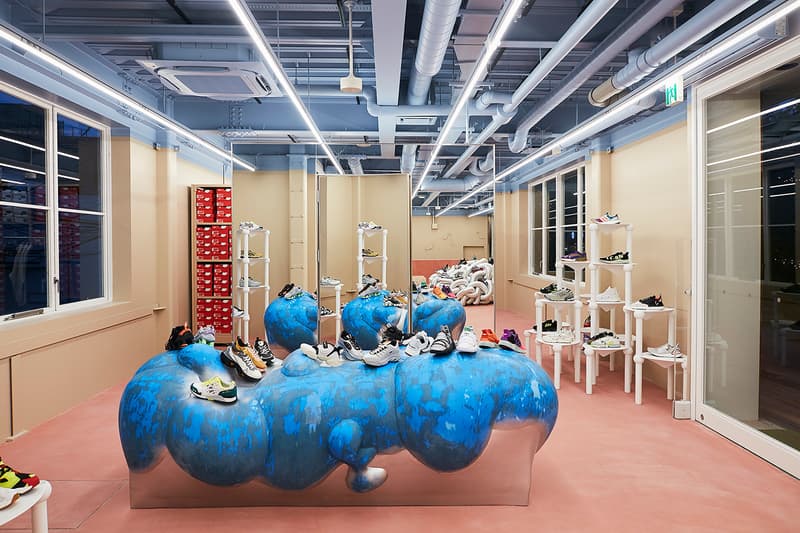 10 of 10
Sneakersnstuff's highly-anticipated Tokyo flagship has finally been revealed alongside an opening date and a look inside at its traditional-meets-futuristic design.
The Tokyo store is split into three buildings, each providing a different function within the SNS customer experience. Kicking off the new flagship is its sneaker rooms, one that echoes traditional Japanese craftsmanship and the other looking to the future of Tokyo. Inside the traditional room, customers will find a fully handmade atmosphere produced in collaboration with a select number of Scandinavian designers — nodding to SNS's roots.
Every piece of furniture in the traditional room was made with inspiration from traditional Japanese heritage, culture, movies and more. Welcoming you is a table display inspired by Lady Snowblood with purple umbrellas hanging above it and a sneaker area inspired by classic Geta shoes.
A one of a kind hand-carved wood sofa designed by Christer Björkman features sneakers cut out of it, a large "Godzilla" table in embossed leather from Tärnsjö Tannery, Zen tables with Nike Air Force 1 patterns, a Kotatsu table complete with a handmade purple silk duvet, a table referencing Seven Samurai and swinging swords, a Noguchi-inspired Swoosh table and much more continue the traditional theme.
Elsewhere, SNS presents a fitting room inspired by a small traditional Japanese cinema, and another complete with Tatami rugs and lanterns. In the modernized area, contemporary Japan is combined with the minimalism of Scandinavia, looking to anime and films such as Sailor Moon and Astro Boy.
3D printed furniture is housed in a room featuring a bright pink concrete floor and a light blue ceiling, while a display wall depicting Sailor Moon's yellow hair welcomes you in. Alongside futuristic design pieces, 3D stacking shelves and a bench featuring 300 melted SNS mascots inside its structure is a fitting room that's fully mirrored and doubled up as a Purikura — aka, a photo booth.
Rounding off the new Tokyo flagship is the SNS Café. It's a space for friends, Tokyo residents and customers to come and experience, offering a gift shop with exclusive SNS Tokyo-branded items, a curated selection of books, an art exhibition space and more alongside its Camelback-supported menu.
Take a look at the Sneakersnstuff Tokyo flagship store in the gallery above, and head down to the new site when it opens on December 14, every day from 11 a.m. to 8 p.m.
In case you missed it, here's a look inside the new KITH Kids store.
Sneakersnstuff Tokyo
Daikanyama-cho13-1,
Log road, 150-0034
Shibuya-ku,
Japan