Quavo Announces His First Produced Horror Film 'The Resort'
Coming soon, according to the rapper.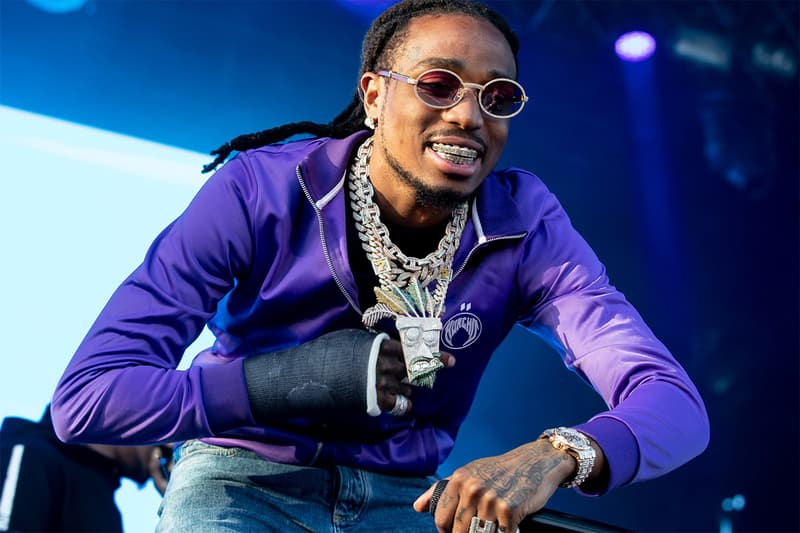 Quavo is exploring a new creative outlet in his life. The Migos member took to Twitter to announce the first horror film he produced entitled The Resort.
"Wow Jus WATCH MY FIRST HORROR FILM I PRODUCED," he wrote in the tweet. "The Resort Coming Soon, thanks @willmeldman," he added, tagging Double Down Pictures CEO and founder Will Meldman.
The rapper is a self-confessed cinema buff, talking about his interest in film in many interviews. Speaking to Zane Lowe in October 2017, Migos revealed plans for a movie with a script written by Quavo. "My boy Quavo writing the scripts. He been in that kitchen trying to whip up," Offset confirmed. "I'm a '90s baby and all my favorite movies got all my dope artists in 'em," Quavo explained. "Juice, Menace II Society, all the Snoop Dogg movies, Master P movies, I Got the Hook-Up, Baller Blockin,' the Big Tymers movie. That's what we're doing right now — we're looking into the script."
Further information regarding The Resort's cast, plot details and release date are still under wraps so stay tuned.
Elsewhere in entertainment, The Matrix 4 will be premiering on the same day as John Wick 4.
Wow Jus WATCH MY FIRST HORROR FILM I PRODUCED

The Resort Coming Soon
thanks @willmeldman

— QuavoYRN (@QuavoStuntin) December 11, 2019