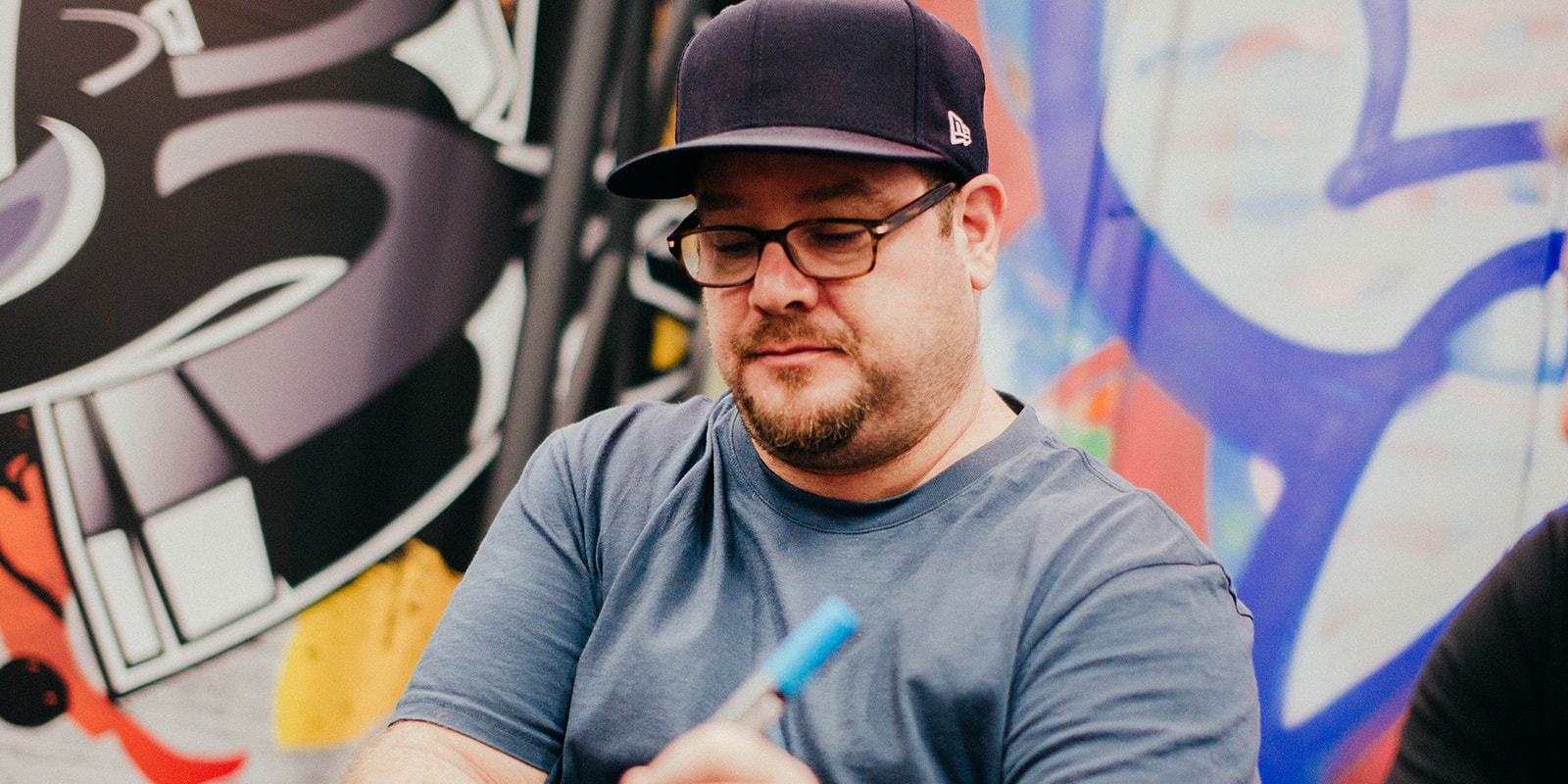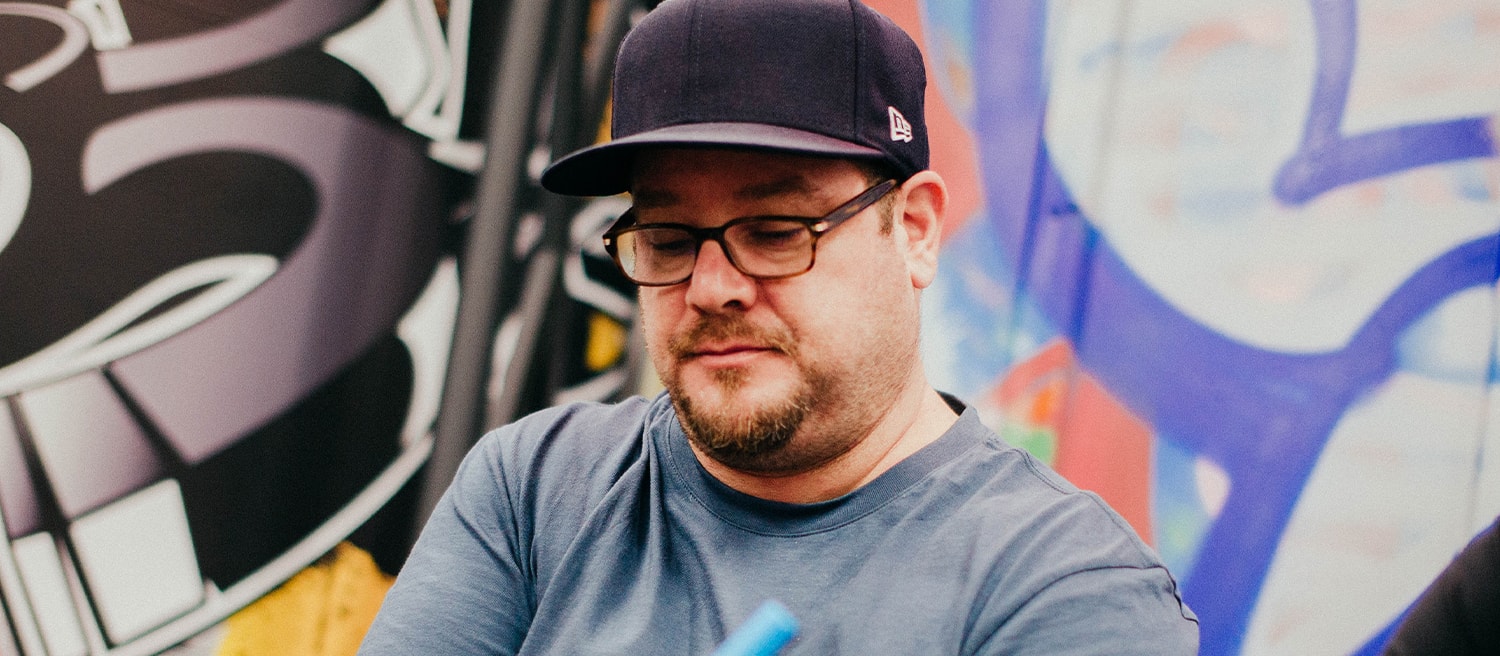 Why Stash Is Hopeful About Graffiti's Future
We spoke to the decorated graffiti artist at Culture Cartel 2019.
Stash remains one of the most revered graffiti artists of all time. Having climbed the ranks from subway trains to prestigious galleries in the '80s and collaborations with giants like Nike, Leica and most recently UNIQLO, he's played a pivotal role in the acceptance of graffiti as a true art form.

The artist's affinity for the arts was evident from a young age. While the daily commute might seem like a mundane aspect of everyday life, Stash saw his daily travels to and from school as a source of inspiration. "As a young kid, I was inspired by riding the subways in New York City during the period when it was very much aware and it was happening, so that's what attracted me," he said.

"I'm a product of my environment, but my environment got a lot bigger when I got to start traveling outside of the city." As he grew older, however, his horizons broadened. Landing in Paris, Stockholm and Kyoto and experiencing a culture other than his own equipped Stash with a refreshed perspective, providing him with inspiration that grows outside of his home in Brooklyn. "I'm a product of my environment, but my environment got a lot bigger when I got to start traveling outside of the city. I take notice of the rust on the corner of the subway stop or maybe the way something's painted… I don't know, I just find things very interesting. The shape of a building might make me think of how to form a letter. I don't know, I'm probably very easy like that," he explained. "It's just because my subway got longer, I got to pay attention to more things."

While his flourishing career enters its fourth decade, Stash reflects on the growth of graffiti and street art — from his days in the underground painting trains alongside Zephyr to traveling halfway across the world to speak with and meet fans and artists, he continues to be in awe of how much has changed. "I'm so impressed to see where it's gone and where we are today," he said with much excitement. "I never would've thought that in 2019, I would be sitting in a foreign country, talking to a journalist who's very up on her sh*t, so yeah, it's pretty amazing. I'm very open-minded and curious to see where it's going to go."

HYPEBEAST sat down with the decorated graffiti artist at Singapore's Culture Cartel 2019, where he discussed the internet's impact on art, the evolution of graffiti and street art in the next decade and his latest Star Wars collaboration with UNIQLO.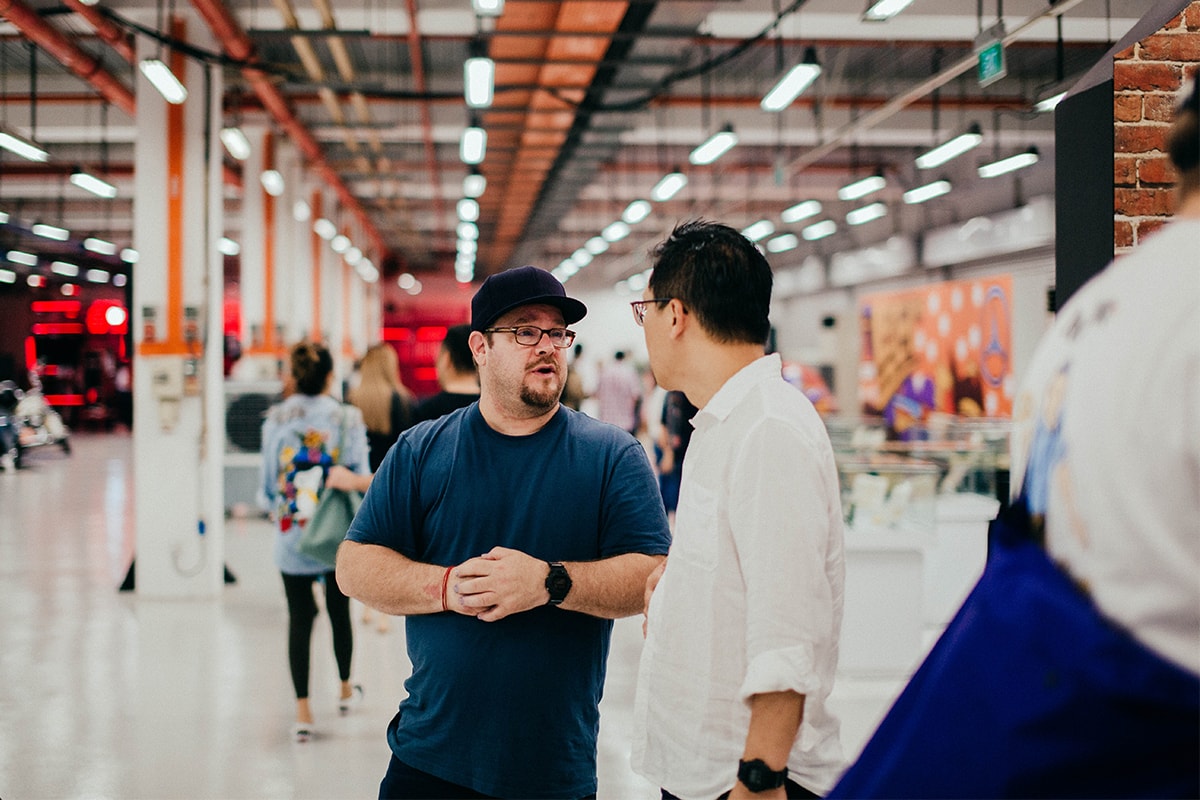 HYPEBEAST: There have been major changes in street art over the last 40 years, but what are some of the themes or motifs that have remained constant?

Stash: Probably the two most constant are political and pop culture. You know, two references that we kind of always drop on. It keeps us relevant.

Would your style be different if you had started graffiti today versus back in the early '80s?

Wow, I don't know. That's a very hard question. It would probably start digitally because of the tools we have. We didn't have those tools — we didn't have the spray paint we have today, we didn't have the luxury of some of what's available in the current time. I don't know where I would land in today's world.

Technological advancements have certainly made art more accessible. But looking at it from an audience's perspective, what is it about traditional graffiti that continues to attract admirers?

I think the scale of the work, the content… There's a romantic feeling of what you know if you're into the art form. Certain people who look at it don't get that, but there are also certain people who really understand the movement.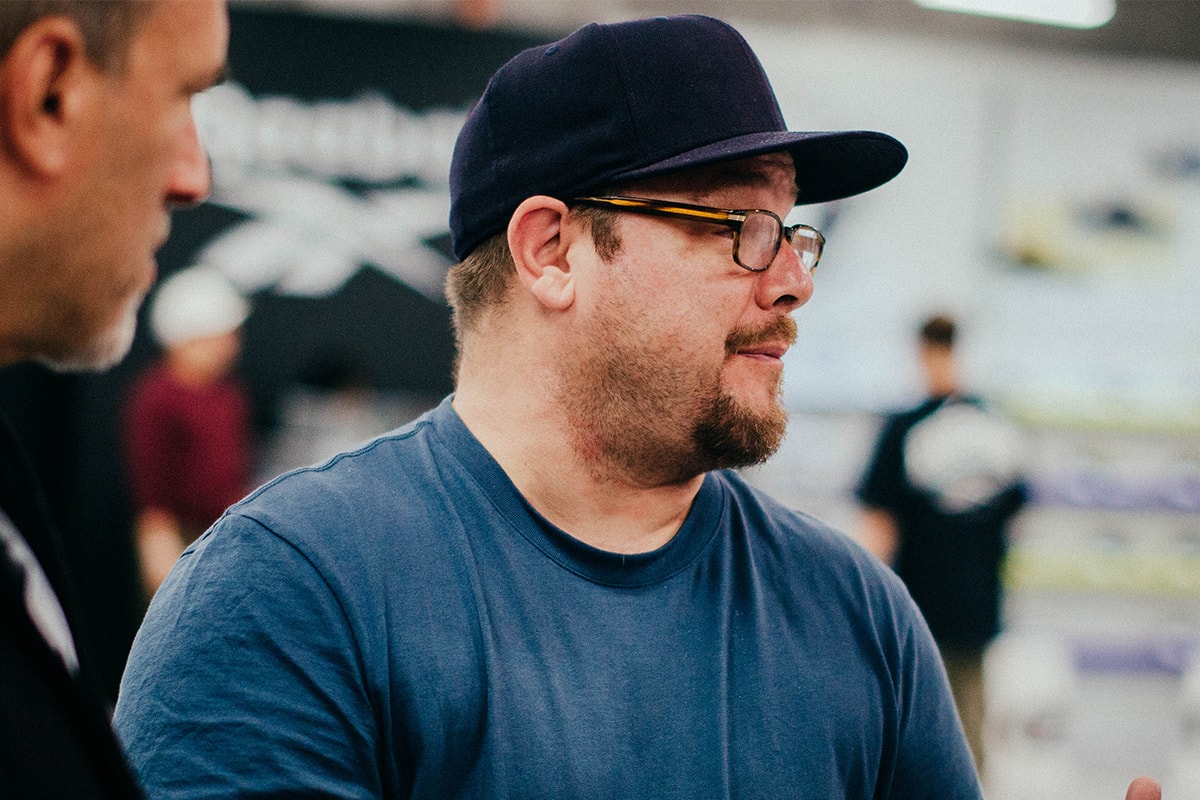 In a previous interview, you mentioned that you only use Instagram and it requires a different mentality to deal with social media. Do you think it's necessary for artists, especially the newer ones, to keep up with what's going on online?

I think so. I mean, you don't need a lot of people. You can go online, you can monitor, you can check your analytics, there's a lot of things I don't that I should do. It's the tool of today. Back when I was coming up, we used to have pen pals. We would mail a letter and we'd have to hope the letter arrived and wait to get something back. Today, if you don't get a return email, you're like, "Oh really? Come on dude, I see you liking photos on Instagram but you can't return my email?"

It's immediate.

It's immediate. We had a bit more patience back in the day.

Coming back to the present, this is your second appearance in Culture Cartel and the convention looks to be much bigger than last year's. What keeps you coming back to this event?

Just to be part of something that's in its infancy — I was really excited last year because of how young and new it was, and I'd already met some of the people who were engaged and providing this event. To get invited to be part of it, I was really excited. To be back a second year and to be a little more included, to help them form some other alliances with other artists, it's great.

"Graffiti is a youth movement, it's youth-driven and it's started by the youth, so we'll always find a way."Graffiti is still illegal in many countries. And although it's generally socially acceptable, here in Asia they're firmer with the rules. Being in Singapore, what have you noticed about how the stricter setting influences the culture?

But it's here, and there is a presence. It's like water — if there's a leak, water will always find its way in somehow. Graffiti is a youth movement, it's youth-driven and it's started by the youth, so we'll always find a way. We infiltrate whether it's through advertising or whatever and now that it's global, the reach is so much bigger.

We enter a new decade in less than a month. How do you see graffiti evolving in the next 10 years?

I hope there's a lot more history in the origin of the movement because it tends to drift. Graffiti, street art — there's a lot of different ways to articulate it, so it gets distorted and the audience has two different impressions. I hope that we can really give a more formal education for people.

Seeing as you did this collaboration with UNIQLO, we have to ask: what's your favorite Star Wars film?

I'm gonna go for A New Hope, right out the gate, just because of what it did. All the other ones have what they had but I'm old enough — I was in the movie theater for the premiere. What that did to me as an individual forever changed my idea of cinema. All the other movies had a lot more advancements because of what was happening at the time, but I'm gonna have to go with the impact of A New Hope.