Chester Bennington's Pre-Linkin Park Band to Release Album With His Vocals
Bennington & the rest of Grey Daze already re-recorded their material in February 2017.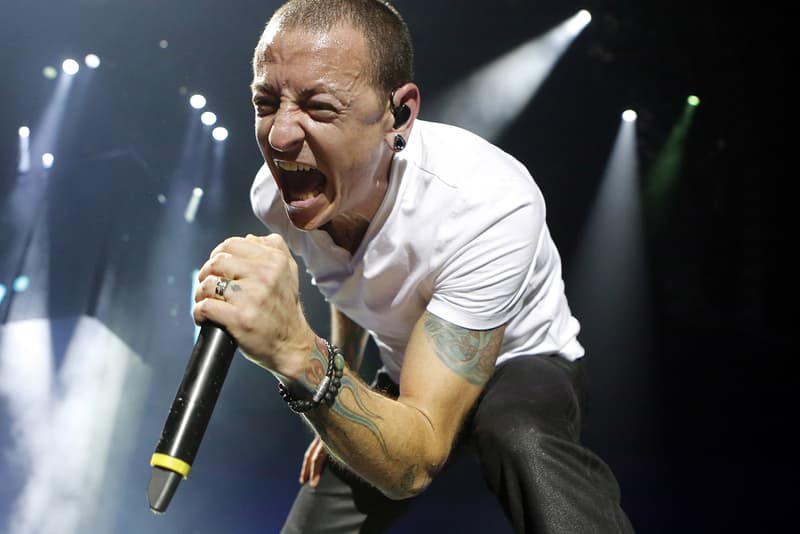 Grey Daze, Chester Bennington's band before Linkin Park, will be releasing an album with his vocals. The frontman's wife Talinda Bennington took to Twitter to announce the news, confirming that the band's supposed 20th anniversary reunion prior to her husband's death will be pushing through in his honor.
Talinda wrote that Bennington and the rest of the band began re-recording their music in February 2017 and were planning the anniversary show in the Fall. "He was so enthusiastic about doing this, he was eager to play rock music and there were messages in those songs he knew would be meaningful to fans," she noted.
"When Chester passed away, Grey Daze's reunion seemed like an afterthought to everyone involved, they were suffering, I was suffering, and there were way too many emotions to work through before we could even think about what would happen to that project," she added. "Once the clouds lifted a bit, once we could focus on what Chester would want us to do, we looked for a way to continue what Chester was working on, the things he was proud of and wanted to share with his fans. The Grey Daze project is one of the way we can continue to tell Chester's story and connect with his fans."
Bennington passed away on July 20, 2017 due to suicide, right on the day of his friend Chris Cornell's birthday. Cornell, the frontman of Soundgarden and Audioslave, also passed away due to suicide in May of the same year. Bennington was 41 and Cornell was 52.
Take a look at Talinda Bennington's statement below and stay tuned for the release date announcement of the Grey Daze project.
In other music news, J. Cole has announced the second annual Dreamville festival.
— Talinda Bennington (@TalindaB) December 11, 2019