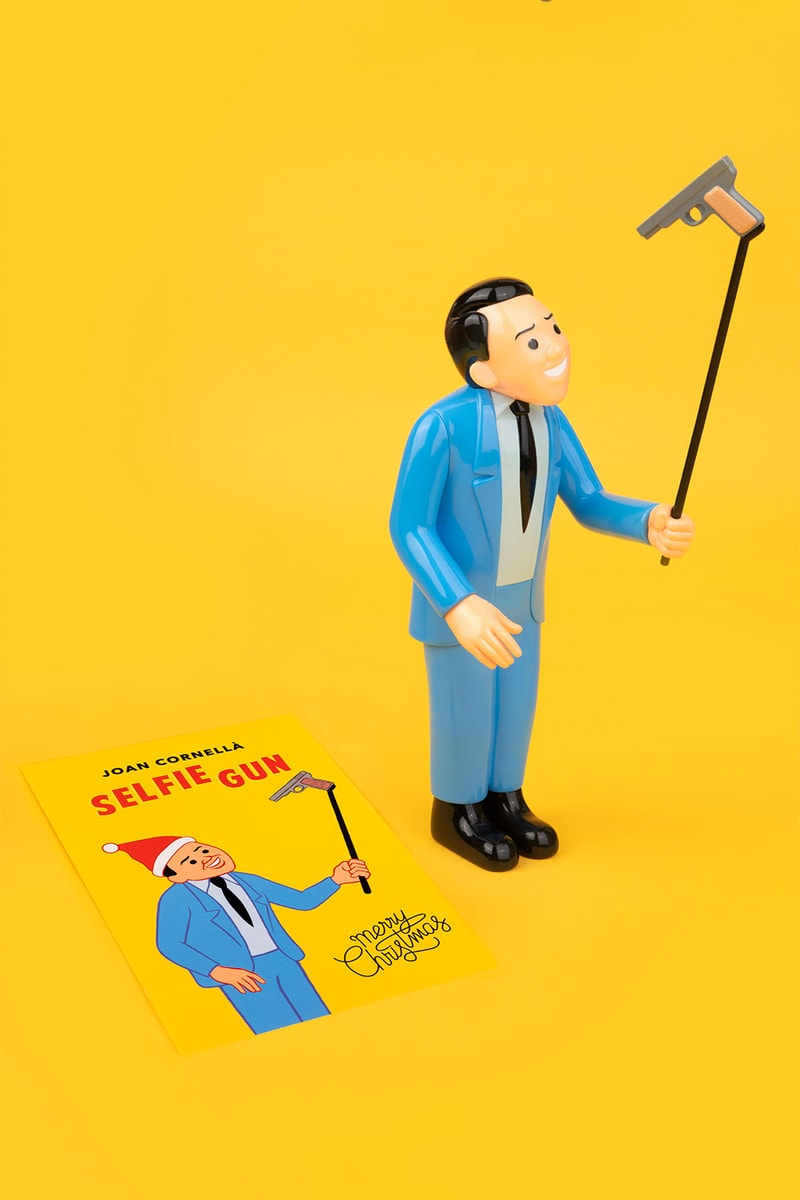 1 of 6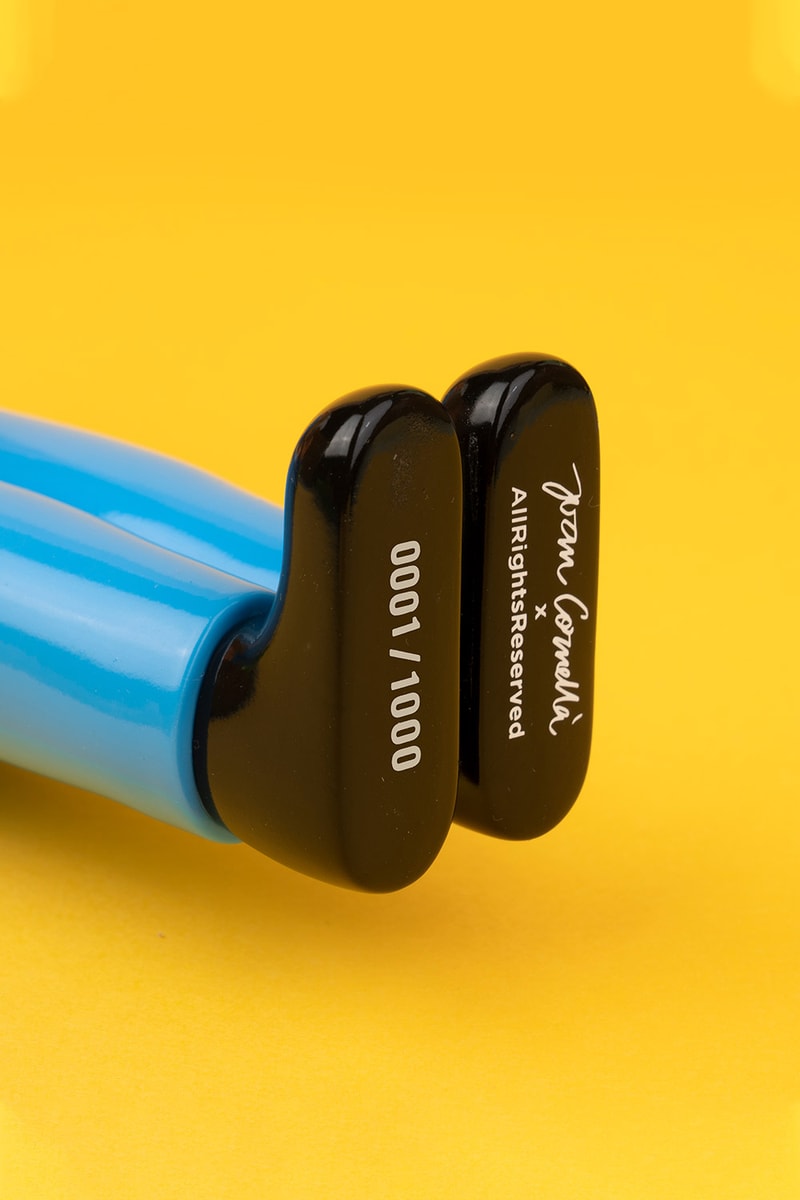 2 of 6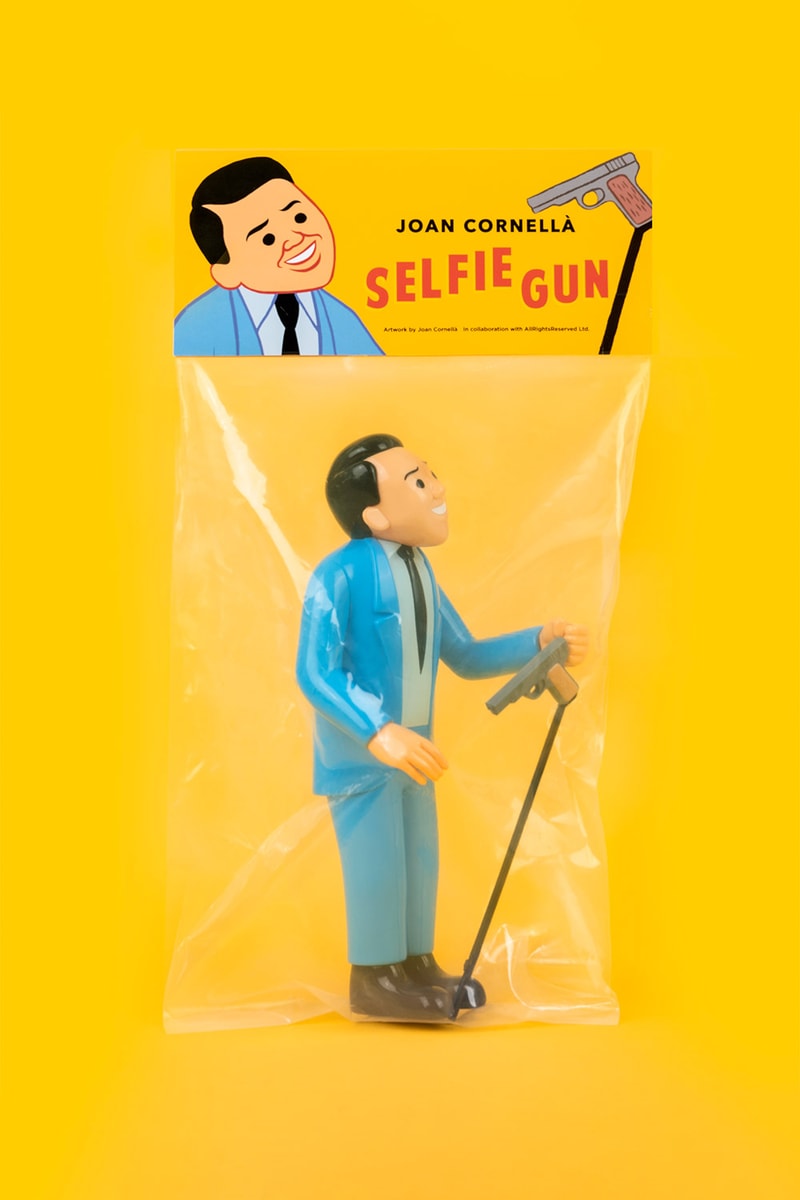 3 of 6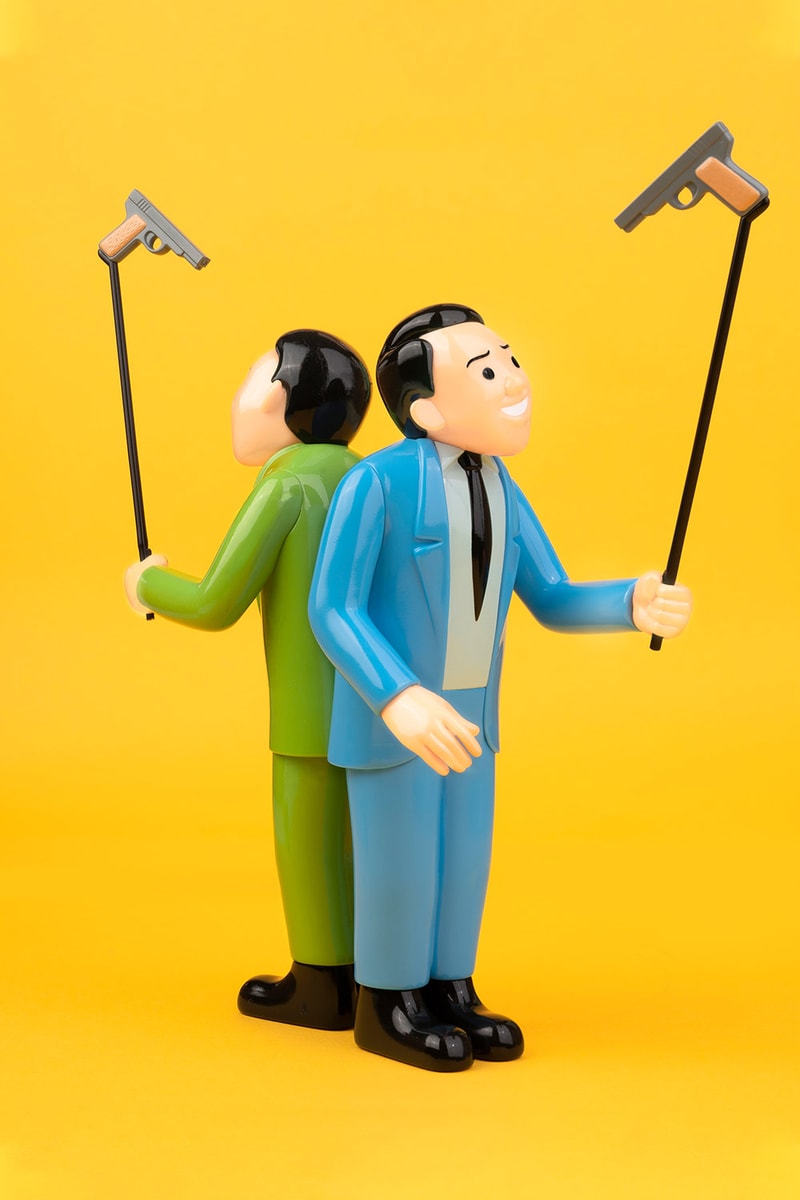 4 of 6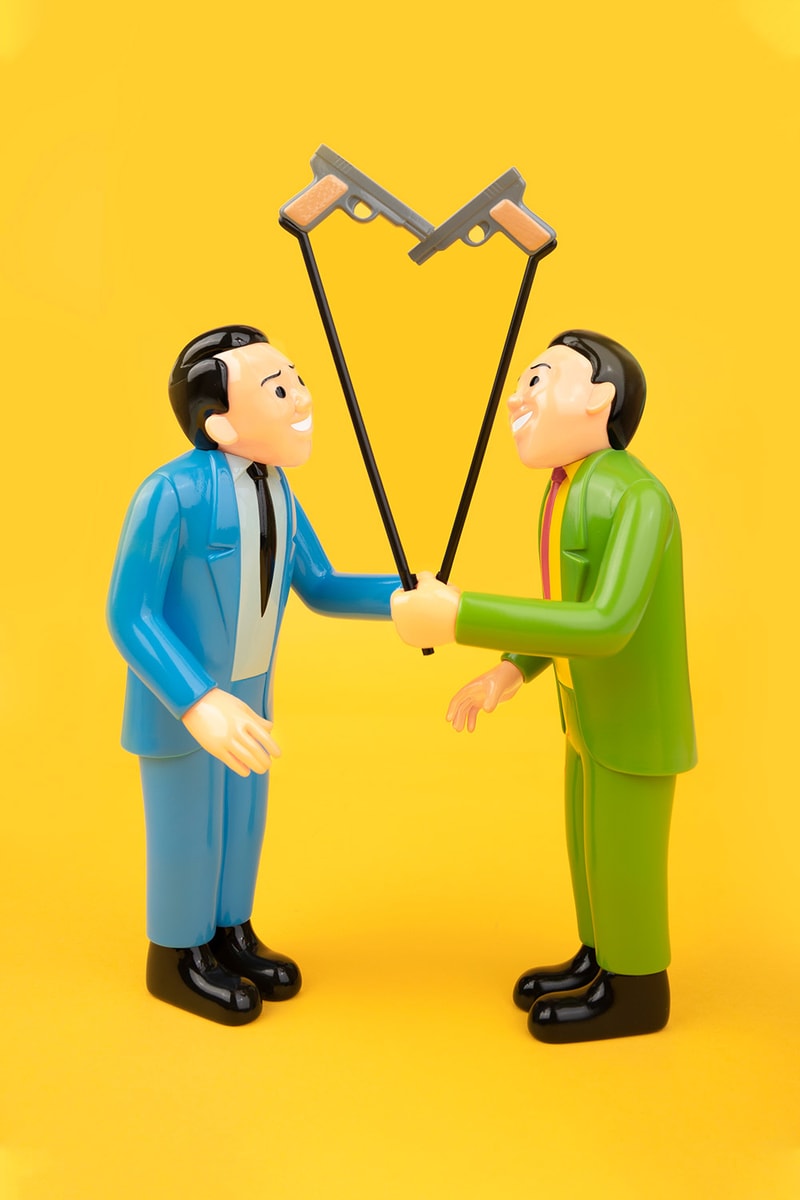 5 of 6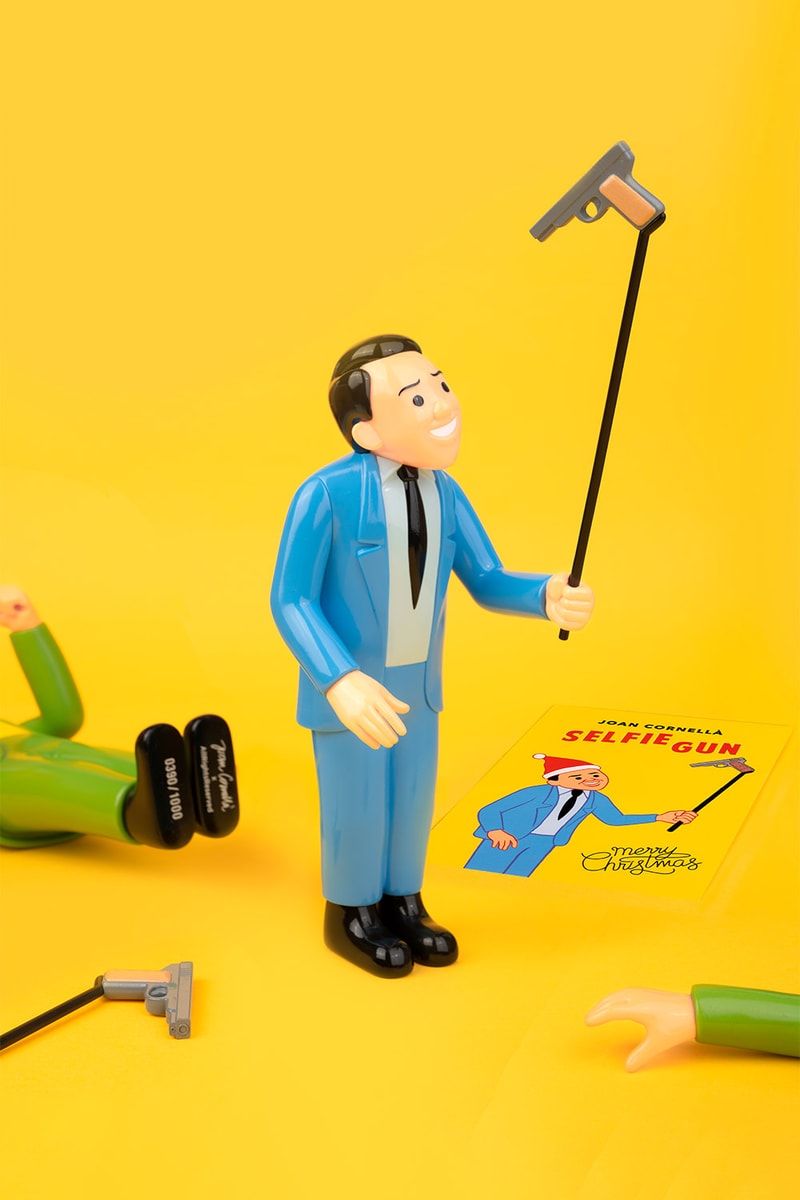 6 of 6
Joan Cornellà Drops Vinyl 'SELFIE GUN' Blue Edition
Special Christmas postcard included.
---
Satire artist Joan Cornellà is back with a blue edition release of his 'SELFIE GUN' vinyl figure, just in time for the season of gift-giving. Made in collaboration with creative studio AllRightsReserved, the blue edition will be the second and final colorway of the limited series.
The blue vinyl edition of 'SELFIE GUN' stands at 10-inches tall, of a suit-clad male partaking in this era's favorite hobby, taking a selfie. But instead of the usual smartphone, the selfie stick is instead mounted with a pistol, one loaded with Cornellà's satirized commentary of today's society and human behavior. This simplistic yet sinister delivery of message is a signature of the Barcelona-based artist.
The 'SELFIE GUN' blue vinyl figure comes at an edition of 1000, with each piece serially numbered and signed under feet, and will set you back a very reasonable $199 USD (as compared to its previous bronze counterpart) + free global shipping. Additionally, as it is that time of the year, each purchase comes with a special Joan Cornellà Christmas postcard for that special someone.
Visit AllRightReserved's Ding Dong Takuhaibin website at 9pm EST on December 12 to cop this piece before it sells out.
In other art news, HYPEBEAST Magazine sits down with Futura.