Pornhub Releases Annual Statistics for 2019
The adult website's 7th annual Year in Review.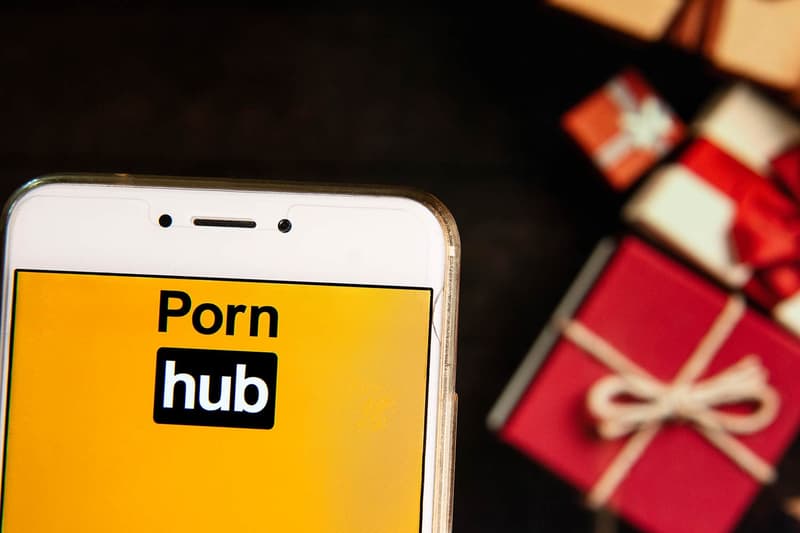 1 of 2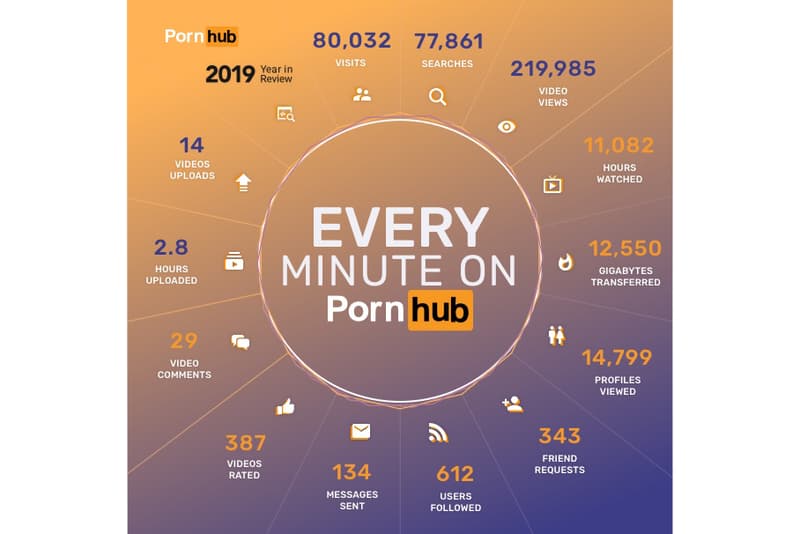 2 of 2
It is that time of the year again, the time when Pornhub pours over its huge pool of data in order give the public a look at how the world consumes its content. This Year in Review reveals that there were 42 billion visits to the site, and an average of 115 million visits a day. Pornhub notes that the number of searches have also increased by 8.7 billion as compared to last year — making this one of the most adventurous years for the adult web site.
In terms of data, a staggering 6,597 petabytes of data was transferred, or roughly 209 gigabytes a second. Engagement was also at an all-time high with 203 million video votes and 11.5 video comments. Those worried about a shortage of new videos need not as 6.83 million new videos were uploaded this year alone. The breakdown of the major rankings and categories can be found below. For a detailed look at the full report, visit Pornhub's dedicated 2019 Year in Review site.
Top Searches
1. Amateur
2. Alien
3. POV
4. Belle Delphine
5. Cosplay

Most Viewed Categories
1. Japanese
2. Lesbian
3. Amateur
4. Hentai
5. Ebony

Top Celebrity Searches
1. Belle Delphine (30,910,569 searches)
2. Kim Kardashian remains at #2 (18,817,924 searches)
3. Cardi B (11,823,278 searches)
4. Lena the Plug (10,924,824 searches)
5. Ariana Grande (took over Nicki Minaj with 9,009,394 searches)

Top Video Game Character Searches
1. Zelda
2. Lara Croft
3. D. Va (Overwatch)
4. Super Mario
5. Bowsette

Top Gaining Categories
Amateur – Up 108%
Verified Couples – Up 93%
Tattooed Women – Up 85%

Top Country by Traffic
1. USA (left unchanged and leads by significant amount)
2. Japan (up from #4)
3. United Kingdom (down from #2 – due to the government of India blocking certain adult sites, India has dropped to #15 from last year's #3)
4. Canada (up from #5)
5. France

Most Searched Female Pornstars
1. Lana Rhoades
2. Mia Khalifa
3. Riley Reid
4. Abella Danger
5. Brandi Love

Most Searched Male Pornstars
1. Jordi El Nino Polla
2. Alex Adams
3. Owen Gray
4. Johnny Sins
5. James Deen

Proportion of Female Visitors
32% (up 3%)

Most Popular Time and Day to Watch Porn
Sunday – 11:00 PM

Least Popular Time and Day to Watch Porn
Monday – 5:00 AM
For more year-end stats, here are 2019's top trending Google searches.