Here Are 2019's Top Trending Google Searches
Spanning news, music, film, sports, fashion and more.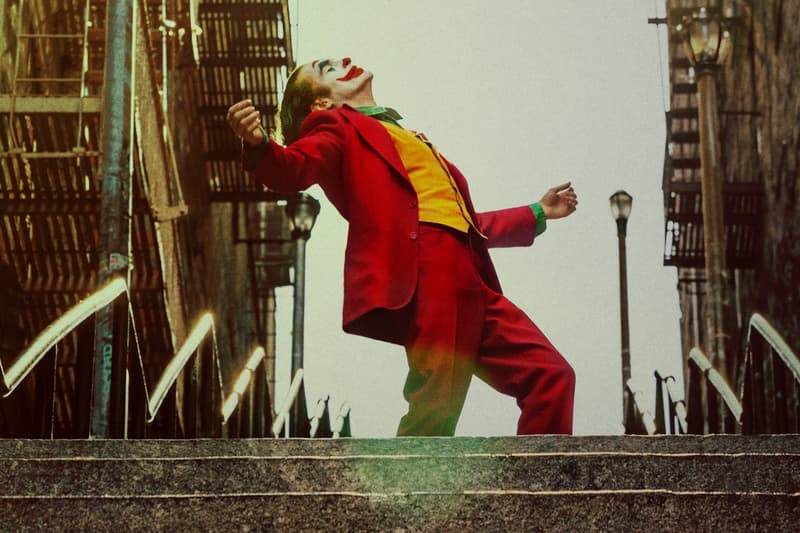 With only a few weeks left until 2020 is upon us, popular search engine Google has just revealed the top trending searches of 2019 as part of its annual commemorative Year in Search review. With over trillions of searches spanning across news, music, film, fashion, sports and more throughout the past 12 months, below are a select few categories and its most popular search requests.
Heavy hitters include the films Avengers: Endgame and MIDSOMMAR; TV shows The Mandalorian and Game of Thrones; and people 21 Savage and R. Kelly. Amongst the aforementioned, songs like "Old Town Road" and "7 Rings" also came out on top. Check it out, along with an accompanying video, below and on Google's dedicated Trends page.
For more on the past year, check out HYPEBEAST's choices for the best movies, TV shows, sneakers and fashion brands of 2019.
Actors
Jussie Smollett
Kevin Hart
Lori Loughlin
Felicity Huffman
Keanu Reeves
Rami Malek
Joaquin Phoenix
Kate Beckinsale
Halle Bailey
Maisie Williams

Athletes
Antonio Brown
Bryce Harper
David Ortiz
Andrew Luck
Myles Garrett
Megan Rapinoe
Russell Westbrook
Zion Williamson
Melvin Gordon
Alex Morgan

NBA Teams
Los Angeles Lakers
Golden State Warriors
Toronto Raptors
Philadelphia 76ers
Milwaukee Bucks
Portland Trail Blazers
New York Knicks
Los Angeles Clippers
Denver Nuggets
Miami Heat

Musicians and Bands
R. Kelly
21 Savage
Billie Eilish
Lil Nas X
ASAP Rocky
Motley Crue
Lizzo
Gladys Knight
Tekashi 69
Joy Villa

News
Hurricane Dorian
Notre Dame Cathedral
Women's World Cup
Area 51 raid
Copa America
El Paso shooting
Sri Lanka
Government shutdown
Equifax data breach settlement
California earthquake

Footwear
Luke Combs Crocs
YEEZY BOOST 350 V2
Nike Airforce 1
Nike Air Max 720
adidas Game of Thrones
Betsy Ross shoes
Jesus shoes
Post Malone crocs
SpongeBob shoes
Kawhi Leonard shoes

Male Celeb Looks
Cam Newton outfit
Gardner Minshew outfit
Lil Wayne Outfit
Devin Bush Outfit
The Rock fanny pack outfit
James Charles Coachella Outfit
James Charles Met Gala Outfit
Drake Million Dollar Outfit
Brad Calipari Outfit

Celebrity Style
Billie Eilish style
Audrey Hepburn style
Ariana Grande style
Kylie Jenner style
Amal Clooney style
Shia LaBeouf style
Cam Newton style

People
Antonio Brown
Jussie Smollett
James Charles
Kevin Hart
R. Kelly
21 Savage
Lori Loughlin
Jordyn Woods
Bryce Harper
Robert Kraft

Movies
Avengers: Endgame
Captain Marvel
Joker
Toy Story 4
Lion King
IT: Chapter Two
Frozen 2
Once Upon a Time In Hollywood
MIDSOMMAR
Scary Stories to Tell in the Dark

TV Shows
Game of Thrones
Stranger Things
When They See Us
Chernobyl
The Mandalorian
The Umbrella Academy
Euphoria
Dead to Me
Surviving R. Kelly
The Boys

Songs
"Old Town Road"
"7 Rings"
"Shallow"
"Sunflower"
"Truth Hurts"
"Lose You To Love Me"
"Sicko Mode"
"thank u, next"
"Act Up"
"Bury a Friend"

Fashion Style
Camp style
e-Girl style
e-Boy style
Steampunk style
Harajuku Style
Preppy style
Yankii style
Vintage style
VSCO girl style
Emo style

Trip to…
Trip to Maldives
Trip to Japan
Trip to Bora Bora
Trip to Vegas
Trip to Mexico
Trip to Alaska
Trip to New Orleans
Trip to California
Trip to New York
Trip to Costa Rica