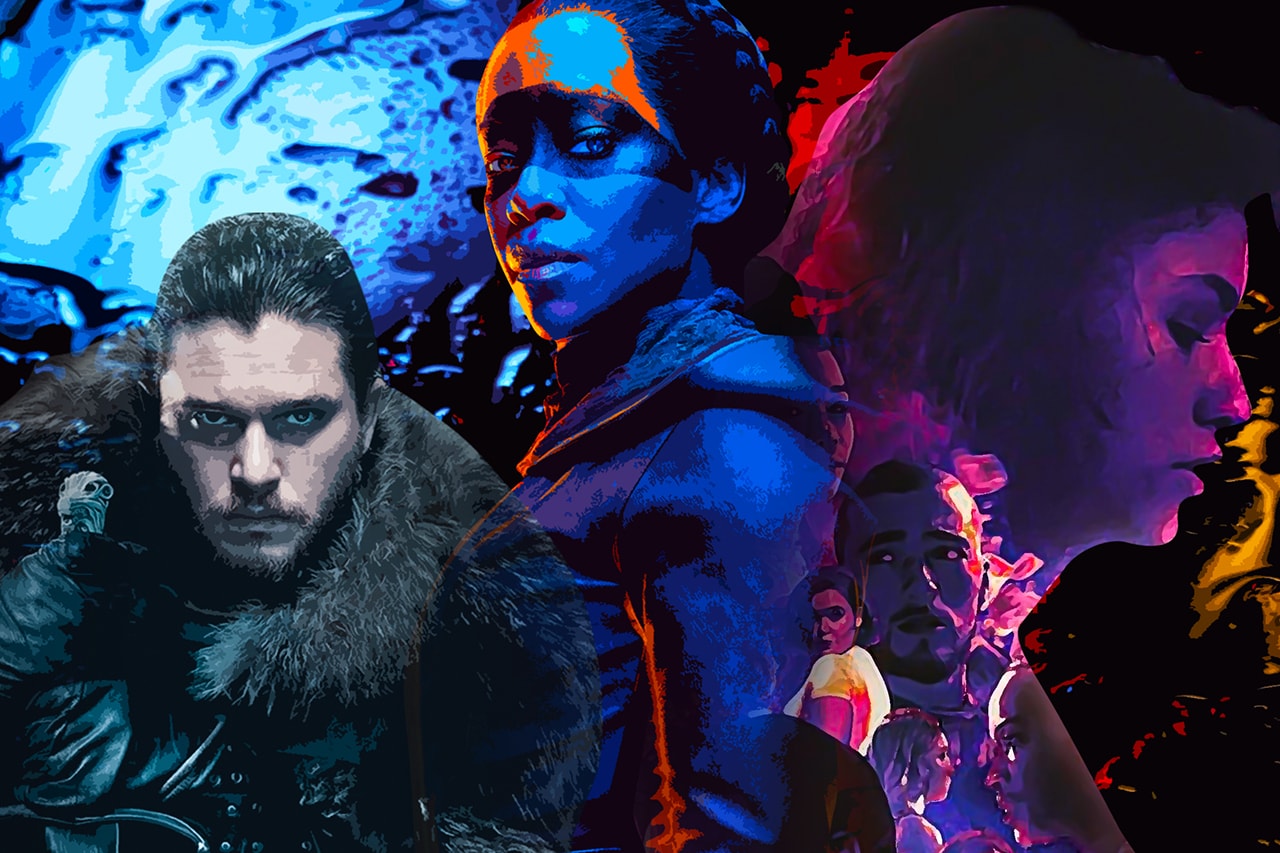 Top 10 Shows of 2019
The 2010s changed television forever, with networks cutting out the middle man that is cable and offering its content directly to consumers through the streaming service market. Now conglomerates like Disney and Apple are entering the market, which will likely lead to smaller services crumbling under the weight of the behemoths.
However, the new standard has raised the bar for television storytelling. Whether it's one percenter family dramas like Succession or cartoons about puberty like Big Mouth, there's something for everyone. So much so that the medium is quickly outpacing film when it comes to garnering talent, audience attention, and offering something that's not poised to become a franchise. This year will see the fruits of the decade's labor, showcasing the final installment of television golden age, and teasing a quality of shows to come for the next generation.
These are the 10 shows of 2019, in no particular order.
Succession: Season 2
Amongst the landscape's half dozen shows that focus on one-percenters' and their dastardly deeds, HBO's Succession reigns supreme for its dark humor and ability to make you feel empathy for some of the worst characters on television.
This series, which focuses on a family's global media empire, draws inspiration from the Murdoch family and is primarily about fear. Specifically, the Roy families fear about the future as their ageing father begins to step back from the company. The second season showcased some of the sharpest acting, writing and directing seen on TV this year, and included one very shocking metaphorical mic drop
Big Mouth: Season 3
Since
Bojack Horseman
is ending,
Big Mouth
is proving itself to be the lead adult animated series on Netflix (with
F Is For Family
running a close second). The show has garnered a huge fanbase into its third season, while remaining as fresh and on-topic as ever. Even thirty episodes in, its schtick of examining teenage sexuality through the lens of comedy shows no signs of running out of steam.
Game of Thrones: Season 8
Alright, so the series finale of Game of Thrones didn't pan out the way most fans hoped or expected. However, during the early days of the final season, there was no bigger show on television. That's no small feat considering the introduction of streaming and on-demand services has meant appointment television is all but dead. Nonetheless, Game of Thrones remains the single (and possibly final) show able to garner a global audience to the screen at one specific time.
Although the series' heralded plot faltered, this season featured the most cinematic footage ever displayed for a television series. It broke countless records for longest battle scene ever recorded, as well as for the most views and most cost per episode. Game of Thrones: Season 8 was equal parts heartbreaking and spectacle to watch.
Chernobyl: Miniseries
The full display of man's arrogance was showcased in this
five-episode miniseries
.
Chernobyl
's real-life tragedy showcased the body horror that ensued during the 1986 nuclear disaster in the Soviet Union. Not only did the series dramatize the events in poignant ways, it didn't shy away from the man-made terror at the heart of the story, as it also featured everyone's utter incompetence in keeping the residual effects of the nuclear disaster contained. Although many tried to spread misinformation to deflect attention from the idiocy of those in charge, those faults shine through in present day, and are a key plot driver in this miniseries.
Watchmen: Season 1
Bold and bristling,
Watchmen
isn't always easy viewing, but by adding new layers of cultural context and a host of complex characters it expertly builds on its source material to create an impressive identity of its own. Now on its sixth episode, the comic book adaptation continues to surprise.
The Righteous Gemstones: Season 1
The Righteous Gemstones
is a smart jab at organized religions and the dynasty families built upon them. The series focuses on a family of televangelist that includes El, the father, eldest son Jesse, middle sister Judy, and their young pseudo-hipster brother Kelvin as they battle numerous threats to their renowned religious empire and mourn the loss of their matriarch. Even though the series is mostly about the institution of religion and a family's grief, it's also the funniest show on television not featuring prepubescent cartoon monsters.
When They See Us: Miniseries
Ava DuVernay masterfully raises awareness and offers socially conscious commentary on contemporary issues through the 1989 Central Park Five story. Watching this series to its entirety elicits many emotions, most of which are anger, frustration and a desire for change.
The show created a number of real-life repercussions, even forcing prosecutor Linda Fairstein to address her mishandling of the case. Although there's little she can say to make what she did justifiable or reset the precedence she helped created in the process, When They See Us nonetheless show's the power of television.
Surviving R. Kelly: Miniseries
This captivating miniseries enraptured audiences earlier this year at the height of the #MeToo scandal. It pulled the veil from under artist
R. Kelly
and his vile actions over the last few decades, many of which society had swept under the rug. Not only did the miniseries force R. Kelly to take accountability for his actions, it also held a mirror up to society and drove us to have conversations about our handling of abuse as well. Do we collectively care about the lives of black women? Were we wrong for not taking Kelly's sexual misconduct seriously? How far deep does this sort of misconduct run within entertainment's myriad of industries?
Euphoria: Season 1
Euphoria
is a rare realistic contemporary teenage drama in the age of social media, showing how Gen Z is forced to grow up faster than any group of teens prior. The Sam Levinson-created,
Zendaya
-starring,
A24
x
Drake
-produced series has steadily been growing a huge fanbase for its honest and controversial portrayal of suburban teenage life, and many can't wait for season two following the open-ended season finale.
Creepshow: Season 1
Despite the release of
Black Mirror
Season 5 and the newly narrated
Jordan Peele
version of
Twilight Zone
,
Creepshow
takes the cake this year as best anthology series.
Black Mirror
has nothing left to say and this season of
Twilight Zone
didn't hold our attention for long. However, Shudder's television series take of the 1980s classic retains its standard for glorious horror storytelling with a humorous twinge.