Best UK Movies & TV Shows to Watch in 2020
With offerings from A24, Christopher Nolan and more.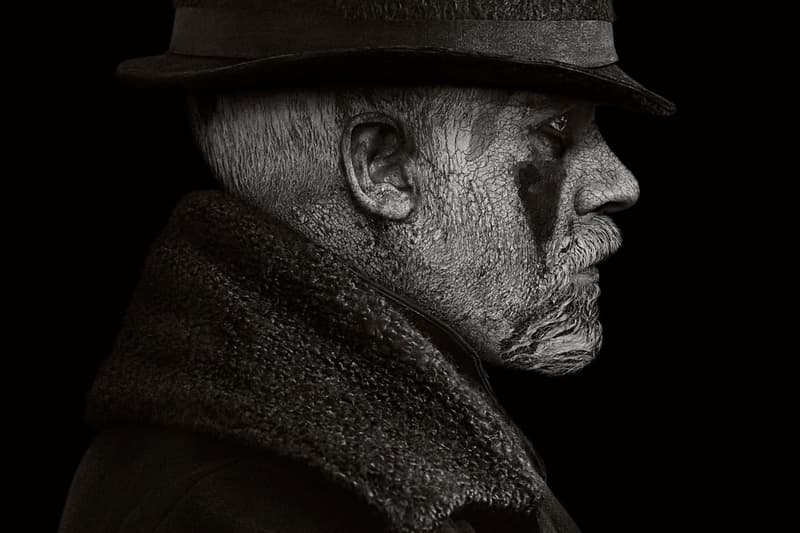 2019 has passed us by in the blink of an eye and now we must embark on a new year together. As we start off fresh with new resolutions and goals for 2020, we have many things to look forward to, especially in the world of entertainment.
Though 2019 was a good year for both movies and TV shows, bringing us an array of gems including Quentin Tarantino's Once Upon a Time In Hollywood, directorial debuts such as The Last Black Man in San Francisco, and HBO's Euphoria and Watchmen series, it feels like a warm-up when we take a look at the list of future hits already in line for next year.
Below is a selection of the best UK movies and TV shows to look forward to in the upcoming 12 months, from Christopher Nolan's Tenet and Edgar Wright's Last Night in Soho, to the return of Sex Education and an American revamp of the BBC cult hit Utopia.
Movies
The Gentlemen – January 24
Following his live-adaptation of Disney's Aladdin, director Guy Ritchie is going back to the gritty crime-comedy genre that kickstarted his career for his upcoming flick, The Gentlemen. McConaughey stars as Mickey Pearson, an American expat in London who is running a very successful weed-selling operation. When word breaks out that Mickey wants to cash out, other rogues in the city then try to usurp his territory.
Along with McConaughey, the film boasts some stellar performances from A-list talents Charlie Hunnam, Jeremy Strong, Colin Farrell, and more. Those who love Ritchie's past hits, such as Lock, Stock and Two Smoking Barrels and Snatch, will be sure to enjoy his forthcoming project.
The King's Man – February 14
Fans of the lauded Kingsman franchise will get a chance to go back to where it all started with The King's Man. The prequel will shine a light on the origin of the super spies and the events that led up to the creation of the Kingsman organization, all while spotlighting new action-packed sequences.
Ralph Fiennes joins the cast as T.E. Lawrence, Liam Neeson plays Herbert Kitchener, Daniel Bruhl as Gelix Yusupov, Gemma Arterton joins as Mata Hari, and Rhys Ifans plays the infamous Grigori Rasputin. Harris Dickinson also rounds out the cast and Matthew Vaughn returns for directing duties.
Emma – February 21
Based on the Jane Austen novel of the same name, EMMA is the upcoming British-comedy about finding your equal and earning your happy ending. Although it is a bit of an odd choice compared to other projects featured on this list, EMMA stars Anya Taylor-Joy who is most known for her roles as Thomasin in the Robert Eggers' period horror The Witch, as Casey Cooke in Split and Glass, and as Lily in Thoroughbreds. The satire of social class should be an amusing watch for the new year. The film also stars Johnny Flynn, Bill Nighy and Mia Goth. EMMA releases one week earlier in the UK on February 14.
Saint Maud – March 27
British psychological horror film Saint Maud should garner a lot of attention in early 2020, considering it was picked up by indie powerhouse A24 following its world premiere at the Toronto International Film Festival in September 2019. Written and directed by Rose Glass in her directorial debut, Saint Maud also garnered a lot of attention during its screenings at Fantastic Fest and BFI London Film Festival, and marks the emergence of a powerful new voice in British cinema. The film stars Morfydd Clark and Jennifer Ehle.
James Bond: No Time to Die – April 3
James Bond fans will have No Time to Die to look forward to next year, which sees Daniel Craig taking on the British superspy mantle one last time. After leaving the service Bond, who has been living it up in Jamaica, is pulled back into the action when Felix Leiter (Jeffrey Wright ) from the CIA turns up asking for help to find a kidnapped scientist.
The 25th project in the famed Bond film franchise is directed by Cary Fukunaga (True Detective) and stars Academy Award winner Rami Malek as the film's chief villain and Captain Marvel's Lashana Lynch as Nomi. Ralph Fiennes (Gareth Mallory), Naomie Harris (Miss Moneypenny), Ben Whishaw (Q), and Lea Seydoux (Dr. Madelaine Swann) are among the film's returning stars. No Time to Die is scheduled to release on April 3, 2020 in the UK and April 8, 2020 in the US.
Dream Horse – May 1
Set to make its debut at the Sundance Film Festival, Dream Horse tells the story of a barmaid who recruits her husband and a group of locals to assist her in training a racehorse in the Welsh countryside. This feel good film stars Toni Collette (Hereditary) and Damian Lewis and is scheduled to be released in the United Kingdom on April 17, 2020 and the US on May 1. Dream Horse could be a real award contender.
Tenet – July 17
Details surrounding Christopher Nolan's upcoming film Tenet have been scarce thus far. No surprise considering the auteur is known to be a man of secrets. Having only gotten a real glimpse of the film via a teaser trailer that leaked online earlier this year, fans can look forward to signature Nolan moves such as time manipulation, perfectly architected action sequences, and a stellar score; this time composed by Ludwig Göransson.
Tenet will be the eleventh offering from Nolan, who last graced cinephiles with Dunkirk. The film stars John David Washington, Aaron Taylor-Johnson, Robert Pattinson, Michael Caine, and more.
Last Night in Soho – September 25
Up next for Edgar Wright, the genius behind such hits as Shaun of the Dead, Hot Fuzz and Baby Driver, is psychological horror Last Night in Soho. The film is said to be inspired by other British horror flicks such as Nicolas Roeg's Don't Look Now and Roman Polanski's Repulsion, and includes a mysterious time travel element. Anya Taylor-Joy, Matt Smith and Thomasin McKenzie star.
Death on the Nile – October 9
Following his adaptation of Agatha Christie's classic Murder on the Orient Express in 2017, director Kenneth Branagh this time turns his sights to the book's sequel, Death on the Nile, for 2020. Based on the 1937 novel of the same name, the sequel will see Branagh reprising his role as Belgian detective Hercule Poirot, who this time must find a killer while holidaying in Egypt.
The all-star cast this time includes Gal Gadot, Letitia Wright, Armie Hammer, Annette Bening, Rose Leslie, Ali Fazal, Sophie Okonedo, Tom Bateman, Emma Mackey, Dawn French, Jennifer Saunders, and Russell Brand.
TV Shows
Doctor Who Series 12 – January 1
BBC's long-running time travel drama series Doctor Who is set to return for its twelfth series in early 2020. The ten new episodes will see Jodie Whitaker, who became the first female doctor in 2018, returning as the Thirteenth Doctor and the TARDIS traveling through time and space once more. Historical adventures are set to include meeting Frankenstein author Mary Shelley and a trip to Paris in 1943.
Doctor Who Series 12 will air on BBC One in the UK and BBC American in the US.
Sex Education Season 2 – January 17
Since making its debut on Netflix in January of this year, the reactions to British comedy-drama Sex Education have been explosive, and not to mention over 40 million households tuned in to the series. The show follows a group of teens as they try to navigate through sex and relationships, both romantic and platonic, as well as their own identities. Sex Education's second season, comprised of eight episodes, airs on Netflix January 17, 2020 and stars Asa Butterfield, Gillian Anderson, Ncuti Gatwa, Emma Mackey, Connor Swindells, and Kedar Williams-Stirling.
Utopia – TBD
The American remake of Channel 4 gem Utopia is slated to release sometime in 2020. The dark comedy sees five strangers banning together against the mysterious Network and its sinister plans to curb world population. Filled with heralded cinematography and storytelling, Utopia made shockwaves when it debuted in 2013 for its nightmarish brutality and will now make its way over to Amazon Prime. However, it is yet unknown how closely the plot of the US version will stick to that of its British predecessor. Helming the American revamp is Gone Girl writer Gillian Flynn. Utopia will include nine parts and star Sasha Lane, Rainn Wilson, John Cusack, and many others.
Peaky Blinders Season 6 – TBD
Only few months have passsed by since Peaky Blinders aired its fifth season on Netflix. However BBC's hit period drama series about a crime family in Birmingham is mostly likely to return in late 2020 for a sixth season on BBC One in the UK and on Netflix internationally.
Cillian Murphy stars as Tommy Shelby, the head of Peaky Blinders and his family clan. Set in 1920s Birmingham during a post-WWII England, the series is an exiting crime drama that may even outdo HBO's Boardwalk Empire. Hollywood A-lister Tom Hardy also stars as Alfie Solomons.
Small Axe – TBD
Small Axe is an upcoming anthology drama from 12 Years a Slave director Steve McQueen. The mini-series will tell five separate stories, all set within London's West Indian community during the late 1960s to the early 80s, and stars John Boyega (Star Wars), Letitia Wright (Avengers: Infinity War), Shaun Parkes (Lost In Space), Rochenda Sandall (Line of Duty), and Alex Jennings (Victoria).
Taboo Season 2 – TBD
Created by Academy Award-nominated actor Tom Hardy and Peaky Blinders writer Steven Knight, the second season of Taboo is slated to release towards the end of 2020, over three years since making its debut in January 2017.
Set in 1814, the first season followed James Keziah Delaney (Hardy), a man thought to be long dead, who returns home to London from Africa on a mission to inherit his late father's shipping empire and rebuild a life for himself. Eight new episodes of the dark period drama will see our anti-hero "continue to explore many realities as he takes his band of misfits to a new world." Taboo season 2 will air on BBC One in the UK and FX in the USA.
Killing Eve Season 3 – TBD
It has yet to be confirmed when exactly the third season of British spy thriller Killing Eve will return to the small screen. However filming has already commenced which means a 2020 release date could be possible.
The series, based on the Villanelle novel series by Luke Jennings, follows Eve Polastri (Sandra Oh), a British intelligence investigator tasked with capturing psychopathic assassin Villanelle (Jodie Comer); as the chase progresses, the two develop a mutual obsession. Season two ended on a heavy cliffhanger, so fans will be eager to see how the third season kicks off.