Who Is Lashana Lynch, What Are Her Biggest Roles and Why Has She Been Picked to Play 007?
Everything you need to know about the rising 'Bond 25' star.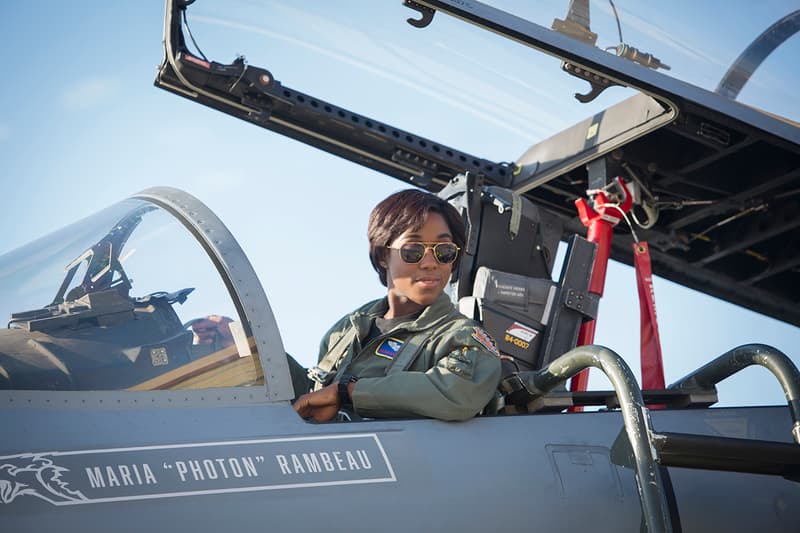 Lashana Lynch is a name on everyone's lips now, having been announced as the first ever female 007 in the upcoming Bond 25 film. But despite her recent starring role in Captain Marvel, not much is known about the British actor of Jamaican descent. So, to bring you up to speed with the new star, here's five facts about Lynch.
Little Is Known About Her Bond Role
So far, all that is known about Lynch's character is that she is reportedly a successor to a retiring Bond. Her character's name will be Nomi and the film itself will be written by Fleabag and Killing Eve's Phoebe Waller-Bridge and directed by True Detective's Cary Joji Fukunaga. 
Waller-Bridge — who was specifically requested by Daniel Craig to write the film — has previously stated that the films needed to move with the times. Speaking to The Guardian she said, "It has just got to grow. It has just got to evolve, and the important thing is that the film treats the women properly. He doesn't have to. He needs to be true to this character." It can safely be assumed that part of moving with the times is reflecting the world as it is now, rather than the usually retrograde ways the world has been shown in older Bond movies.
Her 'Captain Marvel' Audition Made the Director Cry
Lynch's biggest role prior to Bond was as Maria Rambeau in Captain Marvel. While her screen time wasn't among the biggest, Lynch had an important role in the film and also managed to make co-director Ryan Fleck cry during her audition. Speaking to Empire, he said "When she auditioned for the part she read with Brie, and literally made me cry during her audition. It takes a lot to make me cry, and I was hiding in the corner trying to wipe my eyes." If this is possible at auditions, it's easy to see why she's been picked for a starring role in the latest Bond film.
She Auditioned for 'Black Panther'
While Captain Marvel was her first role in the MCU, it wasn't her first attempt to be part of the universe. Her first audition was for Black Panther and, in an interview with Coming Soon, she said "I was like, 'Now I need to be here. I need to be a part of this family. I have things on my chest that I want to represent.'" While she didn't get that role, she's now firmly part of the universe with Captain Marvel.
She Played an Olympian in Her First Film Role
Lynch's first film role was in 2012's Fast Girls, where she plays Belle Newman, an olympian hurdler. To accurately portray the role she had to take on the diet of an athlete, which she says changed her diet and perspective on athletes mentality. She also went on to star in 2016's Brotherhood, the final film of Noel Clarke's trilogy about growing up in Inner London. 
She Started Out on TV
While her first film role was in 2012, she began her career even earlier in TV. Starting out on long-running British police officer drama The Bill back in 2007, she soon graudated to other dramas such as detective show Silent Witness and Doctors. She was later tapped by Shonda Rhimes to star in 2016's Still Star-Crossed.