Coca-Cola & Tic Tac Team up on a Limited-Edition Release
A new way to enjoy the flavor of the iconic soft drink.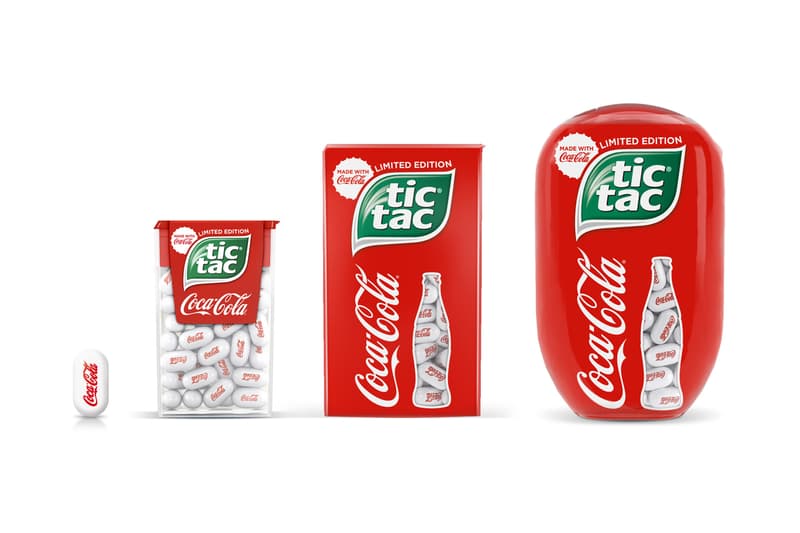 Adding to its growing list of collaborations, Coca-Cola recently teamed up with Tic Tac on limited-edition release. Coming together the duo has crafted a recognizable taste experience in the form of the iconic miniature hard mint.
The special mints replicate the flavor of the beloved carbonated soft drink and come wrapped in a hard outer white shell marked with Coca-Cola's signature logo. Available in three different box sizes, each package references Coca-Cola's iconic use of red and glass bottle iconography.
The limited-edition Coca-Cola Tic Tacs are available now at select retailers.
In case you missed it, Doritos turns up the heat with its new Screamin' Sriracha flavor.