Hudson Mohawke & Lunice Debut New TNGHT Songs for Radio 1 Essential Mix
It looks like TNGHT's hiatus might be over.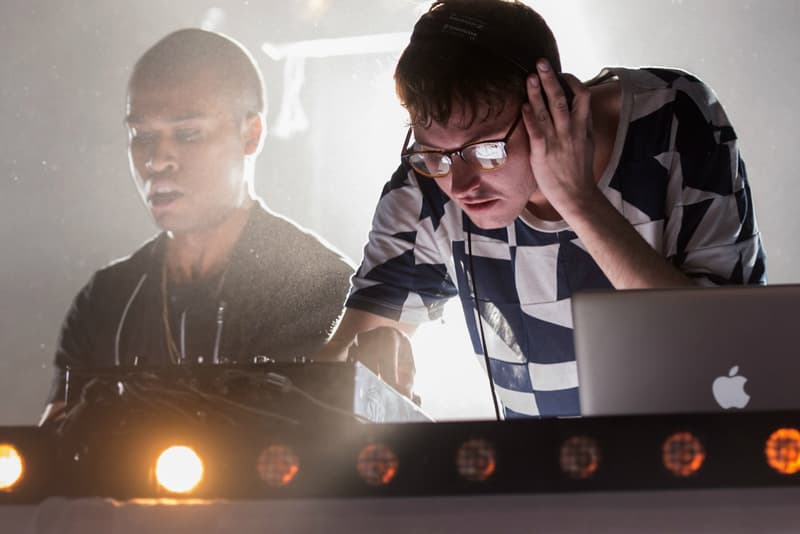 Nearly six years after Hudson Mohawke and Lunice revealed plans to take a break from making music together as TNGHT, the genre-bending producers are reuniting under that moniker for a mix for BBC Radio 1. Specifically, Hudson Mohawke and Lunice are cooking up an expansive, eclectic "Essential Mix" for BBC Radio 1, choosing to use the outing to introduce new and unreleased TNGHT tracks and share some insight into their current musical leanings.
"It was great fun at the time," Hudson Mohawke previously told Crack magazine, sharing his thoughts on TNGHT's previous run. "But we found ourselves in a situation, I guess in the summer of 2012, where it felt like almost every show we did was a bigger show, bumped up to a bigger level, but at the expense of diversity in the crowd. In my own sets, I've always taken pride in being able to hold a crowd with a five minute ambient track or something, which is not something you get away with when there's a huge f*cking moshpit at a TNGHT show."
Hudson Mohawke and Lunice's new BBC Radio 1 Essential Mix as TNGHT is currently available for streaming on BBC's official website, while its tracklist is available for viewing below via Hudson Mohawke's Twitter. This new effort from TNGHT comes to us a few weeks after the release of a new TNGHT single titled "Serpent" emerged.
Here's ur essential mix tracklist troops listen back @BBCR1 pic.twitter.com/9xUaQ0dmGm

— Hudson Mohawke (@HudMo) October 12, 2019
Track list once more – https://t.co/gX0IjJL1mu pic.twitter.com/MPIxTIj9dL

— Hudson Mohawke (@HudMo) October 14, 2019